Despite being less popular than Mpesa, Airtel still enjoys a good customer base in Kenya. This is primarily because of the competitive transactional prices the money transfer service offers its customers. Airtel Money helps Kenyans send and receive money easily and pay bills conveniently.
The betting industry in Kenya has been very adamant about offering its customers mobile payment methods, Airtel Money being one of these. Through the service, punters can easily deposit and withdraw from their bookmaker accounts without delays.
Having touched on such a crucial function, we want to see how Kenyans can use Airtel Money to deposit into their favourite bookmaker accounts.
In this guide, we shall focus on each of the below:
---
Opening Airtel Money account
As expected, using the Airtel Money service requires an Airtel Money account. Obtaining this account is a short process that requires you to buy an Airtel line, register that line, and activate it. After activation, you will be able to use your Airtel Money account.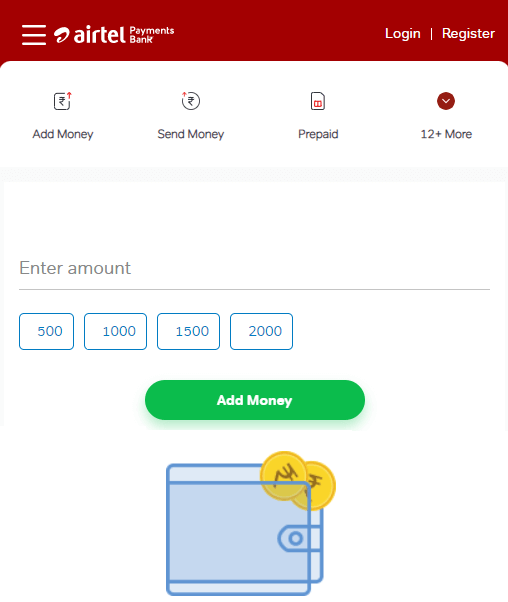 To buy an Airtel line, you should visit any Airtel shop or agent countrywide (You could dial *222# to locate your nearest agent). Once you obtain the line, you should move on to register it, and in this process, you need to submit your national identity card, followed by your addresses (postal and home addresses).
When the agent registers the line for you, you should proceed to the Airtel Money activation process that involves the below simple steps:
Open the Airtel menu on your mobile phone and choose Airtel Money service.
Choose activate and follow the short and easy process.
Create a new and secure PIN for your Airtel Money account.
After this, your Airtel Money is ready to receive and send out funds to friends and family.
Now, you could use it to deposit into your bookmaker.
---
Funding Your Airtel Money Account
Funding your Airtel money is the preliminary step when depositing into your bookmaker. To ensure this happens in a smooth process, you can load your Airtel Money account through any of the below processes:
Through mobile banking options
Direct deposit through an agent
Through Mobile Baking Option
When you don't have cash at hand but want to deposit it into your account, you can consider transferring some amount in your bank account to your Airtel Money account. To do this, you can use a mobile app for the transfer or the Ussd code. Whichever the way, you will see your balance in your Mpesa account instantly.
Direct deposit through an agent
An alternative to the above depositing method is going through the agent. Once you visit an agent, you should give them the amount you want to be added to your account. Afterwards, the agent will ask for your phone number and identity card number to ensure you are the rightful owner of the Airtel Money line.
What follows is a confirmation method showing that, indeed, you received the money from the agent.
---
Using Airtel Money to Deposit into your Account
With a positive balance in your Airtel Money account, you can now proceed to deposit some amount in your bookmaker account. To do so, follow the below steps:
Open your Airtel Money menu
Select the 'Make Payments' option
Choose 'Pay Bill' and then pick the 'Others' alternative.
Enter the bookmaker name or number
Determine and input the amount you wish to deposit
Provide your four-digit PIN to authorize this process of payment.
---
Funding your 22bet Account through the Airtel Money Service
Access the 'Airtel Money' menu on your mobile device and choose 'Make Payments'.
Select the pay bill option and then 'Others'.
Key in 152661 as the bookmaker's pay bill number for this payment.
After entering the amount to send, provide your four-digit PIN.
Hit the 'Send' button, and your payment will reflect at the 22bet account in a short moment.
---
Funding your 1xbet Account through the Airtel Money Service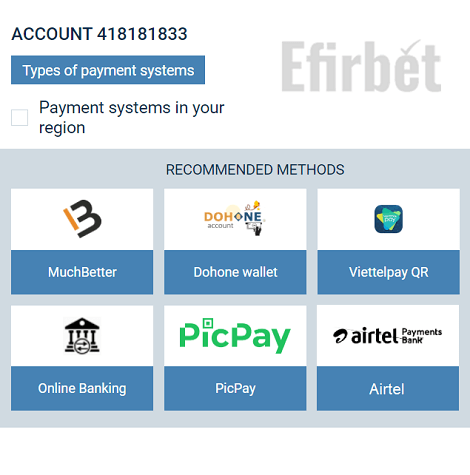 Access the Airtel Money option on your phone and hit the 'Make Payments' option.
Under the 'others' part, choose 'Pay bill'.
Use 550226 as the pay bill number to deposit into 1xbet.
Enter the amount to send to your 1xbet account and enter your secret PIN to continue.
Within a minute or two, you can check your 1xbet account balance, and under normal circumstances, the new balance should be visible instantly.