Mpesa Mpesa is a mobile money transfer and payment service introduced in Kenya by Safaricom, a subsidiary of Vodafone. Since its inception, the payment service has attracted a lot of business due to its innovative payment options that businesses find easy and convenient to use. Its products make it an ultimate solution for every business looking for easy, quick, and convenient payments, bookmakers included.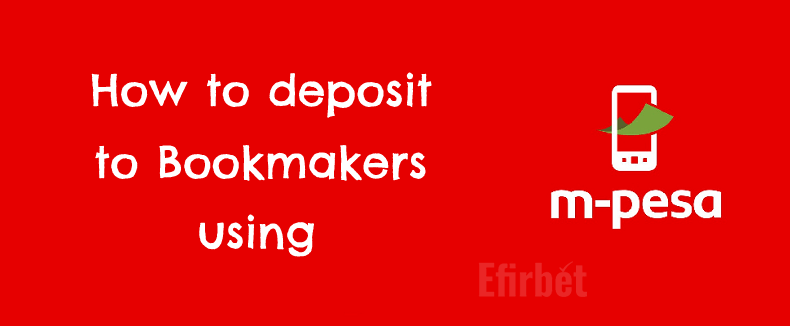 Due to its unmatched convenience, almost every legally registered bookmaker in the country offers Mpesa as a payment option on its deposits page. Consequently, we find it essential to understand how you could use the mobile money transfer service to deposit into your bookmaker account in Kenya.
To make everything vivid, we shall go systematically, covering each of the following:
---
Mpesa Account Creation
To be a registered Mpesa user, you will need to have a Safaricom line. Therefore, acquiring a line would be essential in using this service. Luckily enough, obtaining a Safaricom line is one of the simplest things in Kenya, as you only need to walk in a retail shop anywhere in the country. After obtaining the line, you will need to register it. Below are steps of Safaricom line registration that will b done by the same line retailer:
Submit your national identity / military id / passport number
Submit your address details, including your post office box and code
The agent will activate the line, and your Mpesa will be available, though not activated.
After the line registration, the Mpesa activation process should follow through the below guide:
Open your Safaricom Icon on your mobile device and select Mpesa
Choose the activate / Wezesha option and click proceed
Key in a particular code that Safaricom sent on your line after the registration.
Create a new secretive pin code that's usually four digits.
After Mpesa activation, you could request the same agent to assist you in depositing cash in that account.
---
Funding an Mpesa Account
As hinted above, one of the significant ways of adding money into your Mpesa wallet is through a direct deposit through an agent. In this method, you will ask the agent to deposit into your Mpesa, and you will give the agent the amount to be deposited in cash. Afterwards, you need to submit your mobile phone number and ID card number. This process usually does not take time unless there is a technical hitch.
Alternatively, you could fund your Mpesa account through mobile banking methods. If you own an account at any Kenyan bank, you will realize that most of them are linked to Mpesa services. Therefore, you can quickly transfer money from your account to Mpesa. To make this possible, you could use the mobile banking applications or the USSD code supported by your Safaricom line. As usual, your deposit will reflect in your Mpesa account instantly.
---
Crediting your Bookmaker Account Through Mpesa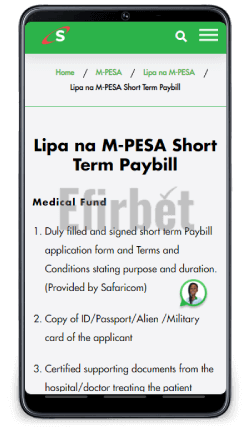 So far, we have an Mpesa account, and it has some funds inside. Therefore, the much-anticipated process is finally here! Yes, we will learn how to deposit into a bookmaker account via Mpesa.
To put it into perspective, let us follow a series of steps below:
Create or log into your bookmaker account
Navigate to the deposits option under your account profile
Among the payment methods available, select Mpesa
You will be given a pay bill number that you should use
Note the pay bill number down and open Mpesa on your mobile phone
Go to the 'Lipa na Mpesa' option and select 'Pay Bill'.
Enter the pay bill number you noted earlier under the 'Business no' option
Under the 'Account no.' option that follows, enter your phone number (the one you used when opening a bookmaker account)
Proceed to enter the amount to deposit and wind up the process by entering your secret PIN to authorize the payment.
---
Using Mpesa to Fund your 22bet Bookmaker Account
Having known how to deposit into a bookmaker using Mpesa, let us look at the below specific cases of standard bookmakers in Kenya. To Fund your 22bet account using Mpesa, follow the below simple steps:
Go to Mpesa on your mobile phone and select 'Lipa na Mpesa'
Enter 895599 as your pay bill number and key in your mobile phone number as your account number
Key in the amount of money to send to your 22bet account
Enter your 4-digit PIN and hit the send button.
The transaction will be completed instantly, and the amount will reflect in your account.
---
Using Mpesa to Fund your 1xbet Bookmaker Account
1xbet is another popular bookmaker in Kenya, and you could follow the below steps to fund it:
Open the Mpesa menu and click on 'Lipa na Mpesa' option & input pay bill number 290011
Input your mobile phone number as your account number
Decide and enter the amount to deposit into your 1xbet account
Key in your secret PIN and complete the transaction.
Mpesa has given Kenyans a chance to enjoy fast payments to the bookmakers of their choice. Therefore, both depositing and withdrawing have become fast, reliable, and a matter of self-service on the phone.