Ad disclosure
Here at EfirBet (EB) we pride ourselves on having a site that is completely ad-free. No ad blocker is needed while browsing EB. At the same time, we do use affiliate links to earn commissions (every time you click a link and sign up at a betting site). This revenue helps us deliver quality and trustworthy reviews for our readers at no additional cost to them. Read the EB
About Us
page if you want to learn more.
Whenever placing a bet at Betway, and the bet is settled, it is defined as a contractual agreement between you and Betway that gets stored on their servers. At the same time, Betway keeps a record of your bet history so that you can review your betting history and track any unsettled bet.
Unfortunately, you cannot manually delete your bet history, nor can you delete any unsettled bets. The deleting of your unsettled bets and the outcome, which becomes your bet history, is automatically deleted by Betway from your betting history after thirty days.
---
Steps for Filtering and Deleting Betway Betting History
Due to the impossibility of deleting your bet history on Betway, there is the option for filtering your bet history. Resultantly, you can opt to use the filter bets using the following options:

Filter your bets to display the last thirty days of betting transactions
Then, filter your bets by the date
Display your last seven days of betting transactions.
After that, display your entire transaction history.
Display only winning bets.
Display pending bets where results have yet to be determined.
While Betway automatically deletes your bet history after thirty days, it retains the option to search your previous twelve-month betting history.
To view your betting history for a specific month, you will need to:
👉 Click on the Calendar icon
👉 Use the calendar to select the time period you wish to review.
👉 Click "Done" to review the requested statement dates.
---
How to Delete the History from your Browser
The steps involved in how to delete Betway history from your browser depend on which browser you are using.
Since the majority of bettors use Chrome, Safari or Mozilla as their preferred web browser, we have included instructions below on how to manage the browser history in Chrome, Safari and Mozilla.
Delete Betway History from Chrome
If you use Chrome as your main web browser and want to delete your Betway history, you can do so by executing the following steps: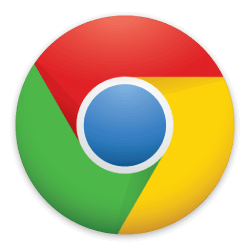 Open Chrome and select the Chrome menu.
Click on "Settings".
Click on "Show Advanced Settings"
Scroll to "Privacy" and click "Content".
Lastly, scroll to Cookies and click "Delete Cookies".
Delete Browser History from Safari
Deleting your Betway history from Safari depends on whether you are using Safari on your Mac or whether you are using Safari on your personal computer. To delete your Betway history from your Mac:
Open Safari and click on "Preferences".
Click the "Privacy" option.
Click on "Details".
Select Betway and click "Remove".
Lastly, click "Done".
If you want to know how to delete settled bets in Betway from Safari on your personal computer, the steps are slightly different and include:
Going to the "Edit" option.
Clicking "Preferences".
Selecting "Security"
Choose "Show Cookies".
Click the "Remove All" option.
Delete Betway History from Mozilla
If you want to know how to clear settled bets on Betway via Mozilla, the steps follow a similar pattern as those used for deleting your betting history with Chrome and Safari. To delete your Betway history from Mozilla, simply: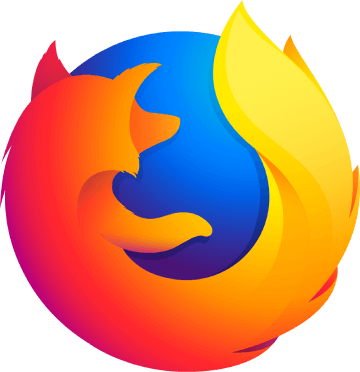 Select "Tools" from the Mozilla main menu
Click on "Options"
Select "Privacy" in the top navigation bar.
Click "Clear your recent history".
Select "Everything" to delete your Betway bet history.
Click on "Cookies"
Lastly, click "Clear Now".
---
Why do you Need to Delete your Betway Betting History?
The main reason you need to delete your betting history as Betway is for privacy. In the event you lose your mobile device or share a computer with another family, failure to delete your betting history means others could review your betting history.
Naturally, this could put you at risk or cause issues with those with whom you have shared access to your devices.
Moreso, if you placed bets on a corporately owned computer or mobile device, you could face disciplinary actions for breaching company policies.
Therefore, by deleting your history, you are deleting your bets; you are simply eliminating any risk of your history being accessed by other parties.
---
What will Happen to your Unsettled Bets?
If before deleting your betting history at Betway, any bets placed at that end in a positive outcome will be paid by Betway.
This is resultant of Betway recording all bets on their servers, meaning they cannot be cancelled or deleted via your preferred browser.
---
FAQs About Deleting Settled Bets at Betway
What is the maximum date range I can check in my Betway betting history?
When reviewing your bet history, the maximum duration per search is ninety days.
If I delete my bet history, will my transactional history also be deleted?
No, your betting history and transactional history are separate from one another. In addition, Betway does not allow you to delete your transaction history.
How do I delete a specific settled bet on Betway via my mobile?
To delete a specific settled bet on Betway via your mobile, click on "Bets and Settlements", then click "Settled Bets", and choose the settled bet you want to delete.
Will I be able to see my active wagers if I delete settled bets at Betway?
Yes, of course. All the bets that are not settled yet remain in your account.
---
Conclusion
Managing the settled bets in your Betway account is essential, as this helps you keep track of your game. We strongly advise adopting this helpful habit to ensure you see your recent bets clearly.
Organising your game well is essential for having success as a bettor.