Ad disclosure
Here at EfirBet (EB) we pride ourselves on having a site that is completely ad-free. No ad blocker is needed while browsing EB. At the same time, we do use affiliate links to earn commissions (every time you click a link and sign up at a betting site). This revenue helps us deliver quality and trustworthy reviews for our readers at no additional cost to them. Read the EB
About Us
page if you want to learn more.
Last update by Efirbet :
Is there an Android .apk for download?
Legolas.bet is another online betting and gaming site that offers mobile betting services exclusive of an android app. With this platform, you do not need to break a sweat looking for a mobile app as there are none in the market currently. Instead, the operator has opted to offer all the mobile gaming services through a mobile version of their website. Although not too popular with many gamers, this alternative tends to work quite well especially considering you are accessing the mobile site for free without incurring any data charges for the download. Also, the download process for most android based betting apps tends to be quite unpleasant involving multiple modifications of your phone's settings to accommodate the apk files.
The real litmus test for the Legolas.bet mobile gaming site would be in doing a detailed first-hand review. This we have done and you will a comprehensive breakdown of the various pros and cons associated with the mobile site in the next section below.
---
Is there iOS .apk for download?
The mobile gaming experience here using iOS mobile devices is quite similar to that on Android devices. Even with the iPhones and iPads, gamers will have to resort to using the download free mobile site version. This is because Legolas.bet has not developed any independent iOS apps as well. Luckily, the mobile site version seems to be working quite well for Apple mobile devices as well and thus can be an easy solution to this.
---
Legolas Mobile Site Version
In the absence of any downloadable apps, the Legolas.bet mobile site version steps in as the sole means of playing at the site through your mobile device. To access the mobile site version, you will need to use the URL mobile.legolas.bet. We found the mobile site to be loading quite frequently across a section of mobile browsers, and this should not pose a problem to any player.
From the get-go, you can tell that the company does take mobile gaming quite seriously despite the lack of mobile apps. This is because the mobile site has gone through some severe optimisation to ensure it gives a smooth browsing experience, while still maintaining the oblique patterns associated with the Legolas.bet website. The geometric red horse head figure inspires the predominant red highlights against the white and grey theme. This gives the mobile version the same bright appearance with the desktop site.
The layout of the menu bar as well as a tad bit different from what we are accustomed to seeing with the most mobile betting site. The top menu bar serves as the only route to the various betting sections on this mobile site. The hamburger menu which is usually on the top left here is placed on the right side, just below the login buttons. However, instead of revealing an overall menu to other pages on the site, the retractable list here is used as a shortcut to the Help and Contact Us sections. You will, therefore, need to use the icons placed on the sliding menu bar at the very top to switch from one gaming section to another.
Enough with the aesthetics, the contents of the mobile site in terms of betting markets are even more essential. Generally, the betting markets available here reflect what you would find with the main desktop site. This means you will have access to the complete Legolas.bet sportsbook, online casino, trotting betting markets, live casino, and even the promos and offers.
It is also worth mentioning that the mobile site is also a multi-lingual platform, similar to the desktop site. From the pull-out menu section on the top right corner, you will have the option to switch from English to either Swedish or Finnish.
---
Mobile Site's Features
With every review on a mobile gaming platform, we always focus on a few key features. These are features that are quite important if at all the mobile gaming site should rank high above the rest. For this review, we focused on live betting, early cash-outs, and live streaming options. These have turned out to be the most sought after features in the mobile gaming markets today.
In-play
In this review, we were interested in finding out if Legolas.bet does offer any in-play betting markets through the mobile site. It is impressive to find out that the operator does offer the live betting option here as well. The in-play betting option in the mobile webpage is as robust as that on the desktop site. By clicking the 'Live Odds' tab, you will reveal a market of in-play bets cutting across all the sporting categories available in this sportsbook. Here you can place live bets on football, motor racing, basketball, tennis, ice hockey, rugby, volleyball, and even e-sports, among many others. There is also a tab with the evens lined up in a calendar view, making it easy for you to keep track on when a particular event is set to kick off.
Cash Out function
Cashouts are quite crucial to avid pro gamers as they give you a chance to mitigate your losses. This works quite well for players who are good at analysing the trends in live matches and can tell when is the right moment to back out of a bet. Unfortunately, Legolas.bet does not have this essential feature in its mobile sportsbook. Here you are stuck with the bet you placed to the end.
Live streaming option
The inclusion of live streaming services to sports betting site came as a much welcome idea, and it gave gamers the chance to not only participate in the markets but also catch all the live action through the same portal. This is another critical feature that is missing from the Legolas.bet mobile site. In its place, the site offers some graphical animations of the live events, highlighting real-time scores and stats from the matches.
---
Legolas Mobile Sports Betting
As the name suggests, Legolas.bet as inspired by sports, particularly horse racing and trotting. It, therefore, follows that the company pays more attention to the sports betting venture. This also reflects on the mobile sportsbook as well, which is as well stocked as that on the desktop site. From the Legolas.bet mobile sportsbook; you will find an impressive collection of over 23 different sports with active betting markets. The games offered here range from the most popular markets in football, tennis, basketball, American football and cricket to other less active markets such as badminton, futsal, and snooker.
Some of the most extensive markets here are linked to the football betting section. The matches offered in this mobile sportsbook are so diverse and cover various geographical regions. You will also come across quite a lot of Swedish games and competitions even from lower tier Swedish leagues. This is probably because the site is originally Swedish; thus most of its clientele is from the region. In addition to the regular football betting markets, you will also come across an interesting feature called the Match10. This is designed as mini-jackpot that features up to 10 different football matches. If you can correctly predict the outcome of these matches in a Win-Draw-Lose format, then you will walk away with the jackpot prize.
The mobile sportsbook also offers betting options on e-sports such as CS Go and League of Legends. Curiously missing from the sportsbook though are virtual sports, which have become a significant attraction on most sports betting sites today.
But perhaps the most significant product that Legolas.bet offers on its mobile site is betting on trotting. This is set apart as a whole betting category independent of the rest of the mobile sportsbook. In this section, you will races from various regions, though primarily from Swedish tournaments. Similar to the desktop site, the betting in the trotting section is done in a pooled format, where you can place combined bets tied to up to 7 different trotting races. The mobile trotting section is actually tied to the desktop site, so the payouts are synced across both platforms.
Overall, Legolas.bet mobile sportsbook turns out to be satisfactory, despite missing some essential features such as cashing out. You will still have some extent of flexibility with the mobile site since you can still modify the type of odds shown from either decimal to fractional or American.
---
Mobile Casino
Another exciting feature of Legolas.bet's mobile version is the casino section. If you like to spend your time gambling on slots, we have some good news for you. The mobile-optimised version of the platform offers the full variety of slot games. The graphics are truly remarkable and really entertaining.
You can test your luck trying Legolas' table games, too.
However, probably the most intriguing option in the mobile casino is the virtual lobby where you can 'meet' real dealers. This is possible via a one-way live streaming option. You can see the casino professionalists on your mobile devices' screen, but no one can see you. You can choose from BlackJack, Baccarat, Roulette, Poker, etc.
Legolas' mobile casino offers really great betting options, exciting games and a friendly atmosphere in the virtual lobby. It's worth mentioning though that you will need a stable internet connection if you want to enjoy a first-class casino experience.
---
Legolas Mobile Version – Pros & Cons
As a prudent gamer, the ultimate decision on whether to play on a site or not depends on the advantages and or disadvantages that you can attribute to that particular platform. In our mobile reviews, we help you in making this decision by summarising the key outstanding pros and cons. For Legolas.bet, we evaluated the pros and cons of the mobile site by comparing the experience here with that from other mobile gaming platforms, both mobile websites and mobile apps. This helps paint a clear picture of what you are to gain or lose when playing at the Legolas.bet mobile site, considering it is a download-free platform.
Pros
Accessing the mobile site is faster without the hustle of installing apps
The Legolas.bet mobile site has some of the best trotting pool bets around
The mobile is multi-lingual thus accommodating different gamers.
No initial mobile data costs associated with installing mobile apps
Live chats are enabled on the mobile site
Has a live casino section with live dealer games
Cons
The mobile site version lacks a live streaming option
There are no cash outs
The user interface could be a bit confusing to most gamers
The site tends to show some slight lagging
---
Mobile offers
With Legolas.bet, the bonuses and promotions are streamlined across all their gaming platforms. This means you will not be enjoying any unique promotions for merely playing on the mobile platform. All you will be getting here are the same type of bonuses and offers as those found in the main desktop site. With the desktop offers, Legolas.bet tends to show some sense of generosity. Here you will find numerous bonus packages ranging from welcome promos to monthly cashbacks and casino gift bags. There is also a Legolas VIP program that recognises and rewards the regular high rollers here. All these bonuses and offers will be at your disposal while playing on the mobile version.
To access these bonuses, click the 'Promotions' tab on the menu bar. It is important to remember to read the terms and conditions on each bonus package before committing fully to avoid minor inconveniences.
---
Compatibility & System Requirements
The Legolas.bet mobile site is designed to be compatible with a wide range of mobile phones and tablets. Provided your device can browse the internet, you can use it to play and bet here. You should remember that the overall internet browsing experience also depends on the browsing speeds of the mobile device you are using. For this reason, it's recommended that you use a newer mobile device as they often give faster browsing speeds and better graphics.
For Android users, for instance, a smartphone running on Android 7 above should have some good browsing experience. iOS users should be looking at using devices with at least iOS 9.0 or later. The phones listed below are just examples of devices that can give you an optimal browsing experience here;
Samsung Galaxy S6 and above
Samsung Note 5
iPhone 8
iPhone X
iPad Air 2
Huawei Mate 10
Huawei P20
Sony Xperia XZ3
---
Mobile payment methods
Just as with the rest of the services here, the mobile payment options are aligned with those on the main desktop site. This means you will have the same four modes of payment as those on the desktop site. The few transaction platforms accepted here will be a hindering block to most gamers, and this is an area where the operator could consider improving. However, you can still get the satisfaction of knowing that all your deposits and withdrawals are secured with high-tech encryption technology. Below is a table that will serve as a quick guide on the Legolas.bet cashier section in terms of deposits and withdrawals.
Deposit Methods
Withdrawal Methods
| Payment Method | Deposit Minimum | Deposit Maximum | Time for Deposit | Taxes |
| --- | --- | --- | --- | --- |
| Visa | €10 | €40,000 | Instant | 0 |
| MasterCard | €10 | €40,000 | Instant | 0 |
| Bank Wire Transfer | €30 | €150,000 | 2-10 banking days | 0 |
| Trustly | €10 | €50,000 | Instant | 0 |
| Neteller | €10 | No limit | Instant | 1.45% - deposits only |
| Skrill | €10 | €40,000 | Instant | 1.45% - deposits only |
| Payment Method | Withdrawal Minimum | Withdrawal Maximum | Time for Withdrawal | Taxes |
| --- | --- | --- | --- | --- |
| Visa | €10 | €30,000 | 2-3 banking days | 0 |
| MasterCard | €10 | €30,000 | 2-3 banking days | 0 |
| Bank Wire Transfer | €30 | €50,000 | 2-10 banking days | 0 |
| Trustly | €30 | €50,000 | Instant | 0 |
| Neteller | €30 | €10,000 | Instant | 1.45% - deposits only |
| Skrill | €30 | €10,000 | Instant | 1.45% - deposits only |
---
Frequently Asked Questions
Can I get a free download Legolas app in the android play store?
No, Legolas.bet has not developed any android apps as of yet.
Does the Legolas.bet mobile site has an online casino?
Yes, there is an online casino as well as live casino games on the mobile version of the website.
How can I reset my account password from the mobile site?
By clicking the 'Forgot Password' link in the login page. You will be prompted to provide your account username and date of birth, after which an email will be sent to you with a link to reset the password.
Is it safe to transact with my card on the mobile site?
Yes, the mobile site is equipped with end-to-end encryption ensuring all the information shared is private and safe from prying eyes.
Are there any charges for withdrawing from my Legolas.bet account?
No, Legola.bet does not charge any fees for neither deposits, not withdrawals.
Does the mobile site version have a live chat option for customer support?
Yes, you can live chat with the customer support team through the mobile website.
How do I send my documents for account verification?
For account verification, Legolas.bet has an on-site portal through which you can directly upload your documents. In most cases, this tends to be problematic with the mobile site so it advisable you use the desktop site for the verification bit.
---
Company Details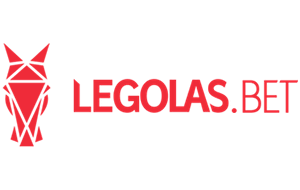 The Legolas.bet is a gaming and betting website that is owned and operated by Legolas Invest Limited. The company has its roots in Sweden where it was launched in 2018. The inspiration behind the Legolas name is a heroic horse that rose to become a leader on the racetracks despite all odds being against him, which explain the deep interest that the site has on horse racing and trotting in particular.
In terms of licensing, the site is licensed and regulated by the Malta Gaming Authority. This gives the website a chance to operate in various off-shore territories across Europe, Africa, and South America. A few countries such as the UK and US, however, remain restricted from the site.
---
Mobile Version Rating and Final Verdict
For gamers looking for a dedicated sports betting site, then the Legolas.bet platform is worth checking out. This is especially so if you have an interest in horse racing and pool betting. Other than that, there are also some exciting sports betting markets with diverse in-play markets. The mobile sportsbook, however, loses some critical points with the lack of cash out option. In the casino section, the mobile site does reasonably well, especially in the live dealer section.
Overall, the mobile site is good enough, although the layout and general design would do with some fine-tuning to ensure everything aligns correctly.