Ad disclosure
Here at EfirBet (EB) we pride ourselves on having a site that is completely ad-free. No ad blocker is needed while browsing EB. At the same time, we do use affiliate links to earn commissions (every time you click a link and sign up at a betting site). This revenue helps us deliver quality and trustworthy reviews for our readers at no additional cost to them. Read the EB
About Us
page if you want to learn more.
Last update by Efirbet :
App for Android
Smarkets, one of the leading betting exchange platforms, has made gaming on the go much easier and convenient with the use of their downloadable android application. Smarkets provides a mobile platform where you can enjoy betting on your favorite sports as well as take part in peer-to-peer bets trading.
The app's theme designed in line with the main desktop site's theme, with the blue and green colours set upon a dark background. This dark interface makes it easy to read and make out every detail and text on the app.
For navigation purposes, the app fitted with sliders and active icons that you can click to skip to various sections. The app's main navigation menu activated by using the three small bars placed at the top-left corner of the homepage.
The app loaded with some unique and captivating extra features, which we will be reviewing shortly. First, let us go through the installation process for the Android app.
Download and install the. apk file
The download and installation process for the Smarkets android app is a little different from that of other regular android apps. This is mainly because the app is not listed on Google playstore. You, therefore, have to get the .apk file for you to install the app. By following the step-by-step guide below, you can easily get done with the installation process in a few minutes:
Step 1: Change your Android device's settings to allow for installations from unknown sources. This is a requirement since you will not be getting the app directly from Google Playstore and therefore it might be blocked from installation. To make this change, you can go to Settings > Security > Unknown Source then uncheck the tab.
Step 2: Open your regular browser and search for the Smarkets main site.
Step 3: From the homepage, click the help section, which is highlighted using the circled '?' At the top left bar. From the help section, click Betting on Smarkets > iOS and Android mobile application. From this page, you will see the 'Download Now' button that you can use to get the .apk file.
Step 4: When the download is completed, open the file for installation.
Step 5: Once the installation is completed, you can now open the app and start playing.
---
App for iOS
Similar to the Android users, iOS users also have a dedicated Smarkets app. The design and theme of the iOS version are greatly inspired by the main site's overall theme, with a dark background and the custom Smarkets green color setting the main color scheme.
The app's layout is neat and impressive, without too much clatter. At the very top of the home page is a navigation bar with icons that you can use to explore various sections of the site. Generally, the iOS version is similar to the Android version in many aspects.
Download and install the iOS app
The iOS app can be accessed in two ways. The first option is through the same installation process as that of the Android app, whereby you get the download link from the main site's help page. However, this being a long process, it is advisable to use the iTunes app store to get the app, since it is readily available there. The guide below is for the second alternative through which you can have the app installed in minutes:
Step 1: Open the iTunes store in your mobile device.
Step 2: In the search bar, type in 'Smarkets app' and search.
Step 3: From the search results, click on the icon with the black and green color and click the install button.
Step 4: Once the download and installation are complete, open the app and log in or set up an account to start playing.
---
Smarkets Mobile Website
As a third alternative for playing at Smarkets on mobile, you can use your regular mobile browser and access the mobile site version. The mobile site version is a mirror image of the main site since you can access all the betting options there.
To access the mobile site version, simply open your mobile browser and type in the main site's URL: www.smarkets.com. The site is designed to automatically sync and switch to the mobile version for optimal browsing experience.
---
App features
The Smarkets mobile app is one of the most technologically advanced gambling apps you will find around. That is because the app has some unique feature that aid in your online betting and bet trading, which is a market that Smartkets seem to have mastered quite well. Below are some of the key features you will get to experience by using the Smarkets mobile app:
Trade out feature
The trade out feature functions as cash out for regular sports bets, only that here it works with traded bets. With the trade out feature, you can place a bet which is the opposite of your original bet, technically backing out of the first bet. By cancelling out the first bet, it allows you to lock in your profits regardless of the outcome and also reduce your exposure.
Keep bets in-play
Normally in bet trading markets, bets are automatically canceled if unmatched when games go in-play. With this feature, you can force your unmatched bets to remain in-play, giving you a better chance of getting a match on your price.
Two click betting
If you have previously used the Smarkets main site, you might have experienced this feature. The two click betting feature allows you to quickly place your bets without having to navigate through various app sections.
Light or dark interface
Mainly put in place for aesthetic purposes, this is a feature that allows you to switch between the two themes for the app, giving it a new, refreshing look each time.
---
Sports trading
Unlike other regular sportsbooks, Smarkets functions mainly as a sports trading site. This is a different aspect of sports betting where you get peer-to-peer trading of bets in an open market. Bets trading essentially involves making two moves; backing and laying. When placing a back bet, you are betting for an event or particular outcome to happen. A lay bet, on the other hand, is betting against the event.

A key difference between regular bookmakers and a sports trading platform is that with the former, you have to work with the odds that have been pre-determined by the bookmaker. You are not at liberty to manipulate the bet further than bet for a specific outcome to happen. With sports trading, however, you can act as a bookmaker and set your odds. You can also act as a customer by backing the odds other users have offered on the platform. While starting, this might seem like a complicated way of sports betting.

However, with a little practice and with the help of the bet calculators offered on Smarkets, you will realise sports trading is quite as easy as placing regular bets with bookmakers.

At Smarkets, you will have a platform to trade on about a dozen sports and non-sports events. These include markets in football, horse racing, tennis, American football, basketball, boxing, cricket, handball, ice hockey, golf, snooker, and rugby.
Aside from the sports, you can also trade bets on current affairs, political events and TV shows such the Oscars and Baftas.
The beauty of using the Smarkets platform is that you will have access to all these markets right on your mobile devices. Also, there are a good number of extra features which can even help novice gamers gain experience as they learn the rope of sports trading.
---
Differences between the mobile app and mobile site version
From a glance at the two mobile gaming platforms, it might not be easy to point out stark differences between the two. Technically, this is true since the two Smarkets mobile platforms have been designed to offer the same kind of services. There are still some slight differences between the two, primarily based on the practicality and usage of either. You might want to view these slight differences as pros or cons of each platform. We have broken down some of these differences below:
Mobile App
Advantages
More betting and trading features
Better user interface
Faster in loading the betting pages
App pop-up notifications thus you can easily be updated of upcoming offers
Disadvantages
The apps take up some considerable storage space in your mobile device
Not compatible with all mobile devices thus locking out some players
The installation process needs you to modify the phone's security settings, which might leave you exposed
Mobile Website
Advantages
Faster access with no installations needed
Does not need to you to tamper with your phone's security settings
Does not use up your mobile device's storage space
Compatible with multiple smartphones, including those not running on Android and iOS.
Disadvantages
The mobile site tends to be slower when loading in between pages
Lacks extra login security features
---
Mobile Offers
Just like with other regular bookmakers, sports trading sites such as Smarkets also offer bonuses ranging from welcome offer to bonuses for regular players. At Smarkets, you will surely find a good number of offers, which are normally set to run for a predetermined period.
However, you will notice that none of these offers has been designed exclusively for mobile gamers only. The suggestions are the same across all platforms.
Some of the exciting bonuses you will experience is a Welcome Bonus that guarantees you up to £10 as cash back on your first loss. To qualify for this offer, you must have made the first deposit through either card or bank transfers.
There is also a refer-a-friend bonus package that earns you £10 for introducing a referral who makes a real money deposit via credit card or bank transfer.
---
System requirements and compatibility
In our review, we found the mobile site version to be compatible with virtually all modern smartphones with web browsers. The can also work on any mobile browser, but the most recommended are Mozilla, Chrome, and Safari.
For the mobile apps, there are certain compatibility issues you need to first check before installation. For instance, Android devices need to have OS version 5.0 and above. The app also needs about 30MB of storage space.
The iOS version, on the other hand, works with iOS 9.0 and above and will need about 44MB of storage space. The list below provides a few examples of mobile devices you can use to play at Smarkets:
iPhone 6 and above
iPad Pro
iPad mini
iPod touch
Samsung S8
Samsung Tab A
Sony Xperia Z
Huawei Mate series
---
Mobile payment methods
The Smarkets cashier accepts a good number of options for payments into and out of your gaming account.
Deposit Methods
Withdrawal Methods
| Payment Method | Deposit Minimum | Deposit Maximum | Time for Deposit |
| --- | --- | --- | --- |
| Visa | £10 | depends | Instant |
| Maestro | £10 | depends | Instant |
| Solo | £10 | depends | Instant |
| MasterCard | £10 | depends | Instant |
| Neteller | £20 | depends | Instant |
| Skrill | £10 | depends | Instant |
| Trustly | £40 | depends | Instant |
| Bank Wire Transfer | £10 | depends | 3-5 days |
| Payment Method | Withdrawal Minimum | Withdrawal Maximum | Time for Withdrawal |
| --- | --- | --- | --- |
| Visa | £10 | no max | 1-6 days |
| Maestro | £10 | limited to deposit | 1-6 days |
| Solo | £10 | limited to deposit | 1-6 days |
| MasterCard | £10 | limited to deposit | 1-6 days |
| Neteller | £10 | no max | 1-2 days |
| Skrill | £10 | no max | 1-2 days |
| Trustly | £40 | no max | 5-10 days |
| Bank Wire Transfer | £20 | no max | 1-2 days |
---
FAQs
I'm unable to find Smarkets android app on Play store. How can I download it?
The Smarkets app not listed on the Google Play store. The installation is done through the .apk file provided on the main desktop site.
I'm new to sports trading. Does the mobile app have a help page for beginners?
Yes, Smarkets has one of the most comprehensive tutorials on sports trading. You can learn how to trade on bets through the mobile app's help portal.
What documents do I need to provide to verify my account?
For account verification, you need to provide documents that prove your age and address details. These can be either a passport, ID or driving license and a utility bill dated within the last three months.
After submitting the documents, how long will it take for my account to verified?
The account verification process is completed within 24 hours.
How long does it take to process withdrawals from Smarkets?
This will depend on the payment method you choose to use. The fastest is the e-wallets whereby the withdrawal will process within 1 to 2 business days. The longest are bank transfers which take anywhere between 5 to 10 business days.
Can I pay using my card through the mobile app?
Yes, from the mobile app, you can use all the payment methods available, which include credit and debit cards.
Is there a welcome bonus for new signups?
Yes, Smarkets offers new gamers a welcome bonus package offered as cash back promo. This offer is available across all the platforms, including mobile apps. You can access more details on the bonus through the Smarkets help page.
---
About Smarkets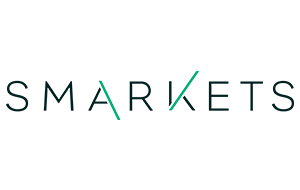 Smarkets is arguably one of the leading brands in sports trading, a new and disruptive way of betting on sports.

The Smarkets idea was conceived in mid-2008 by Hunter Morris and Jason Trost. After a few years of working on developing the platform, the Smarkets trading platform was first to launch in 2010.
Over the years, the company has brought in a lot of innovative ideas to help the online sports trading section grow tremendously.
As of the 2018 world cup, a whopping £415 traded on the platform.
Currently, the site operates across all continents, with offices in UK, Malta, and LA. The website is licensed and regulated by the UK Gambling Commission.
---
App rating and Final verdict
By providing stand-alone apps for both Android and iOS mobile devices, Smarkets has taken sports trading a step further. From our review, we found the apps to be quite functional, with regular updates improving any lagging reported over time.
The extra features in the mobile apps not only make the apps easy to use but also introduce some new concepts to sports trading such as in-play trading and trade outs.
Also, the mobile site version comes as a handy substitute for gamers not using Android and iOS devices.