Ad disclosure
Here at EfirBet (EB) we pride ourselves on having a site that is completely ad-free. No ad blocker is needed while browsing EB. At the same time, we do use affiliate links to earn commissions (every time you click a link and sign up at a betting site). This revenue helps us deliver quality and trustworthy reviews for our readers at no additional cost to them. Read the EB
About Us
page if you want to learn more.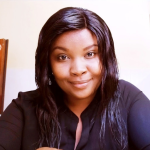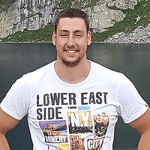 Testing Methodology
See '
How we rate bookmakers & casinos
'
Related Articles Read
5 Topic-Related Articles
Brands Compared
5 Alternative Brands
In-House Edits
Edited 8 Times by Our Experts
Mobile App for Android
To fully cater to its audiences, the company offers its Tipbet app. Since Android mostly used for mobile devices, the Tipbet mobile app is compatible with this operating system. Generally, once you download the app, one thing that you will immediately notice is its interface. It's clean and simple, yet the app has strategically highlighted the most important parts and features on the app. Hence, users will be able to easily navigate and find the sport, video game, or casino event that they're searching for. All in all, the app puts justice to Tipbet's name as the company has already established a famous image in the world of gambling, most especially in Germany.
How to Download and Install Tipbet App for Android
If you want to download TipBet's mobile app, you should know how each step is done. The Tipbet mobile download is an easy process. Here is how to do it:
Step 1: Open the browser on your Android device. Then, search for TipBet.com.
Step 2: On the website's homepage, click the download button for TipBet's Android mobile app.
Step 3: Wait for the download to complete.
Step 4: While waiting, go to your device's settings and click All unknown applications.
Step 5: After downloading the apk, click it to prompt the installation. After this, you can start using the app./li>
---
TipBet App for iPhone and iPad
For devices with an iOS operating system, users could also access TipBet with ease. Similarly, you will also experience the effortlessness you go through once you navigate on the app as its interface is the same as TipBet's site. For iOS users, since their screens are way larger and crisper, viewing the Tipbet mobile is smoother and clearer. However, this doesn't apply to all devices. It will still all boil down to your phone's model and general specs.
How to Download and Install Tipbet App For iOS
For iOS devices, you can also use the Tipbet app. Again, you don't have to download anything. The Tipbet mobile download is similar to Android. Here is the summary of the steps stated above:
Step 1: Go to your iOS device's Apple Store.
Step 2: Search for the TipBet app.
Step 3: Download and install it on your Apple device.
---
TipBet Mobile Sport Betting
Tipbet has a lot of great features and perks. Besides their amazing interface on both site and app, the company also makes sure that users will have not only a variety of sports and casino games to bet on but also bonuses and advantages when they log in to their accounts. Here are the benefits you'd get when using TipBet:
Design and Site Usability
As mentioned above, TipBet stands out in terms of site design. Its main colours are white and dark grey. While it's an iconic combination for TipBet, users who find the colour combination too glaring has the option to pick another theme – one that is lighter than the default colours.
In terms of the user's interface, everything organised on the left-hand side of the mobile screen. Thus, when you're searching for the latest events, you can merely scroll through the menu. The app will instantly direct you to your chosen pages.
Lastly, TipBet puts a great emphasis on their statistics. They aim to provide their users with a clear table of the latest information on every sporting event. Hence, users will have an option to look at the recent statistics on display.
Competitive Markets
While other bookmakers have several markets than TipBet, you can conclude that TipBet has a much more competitive set of markets for the users. TipBet has a 96% overwound – an already excellent value when you compare it to other bookmakers.
That's why using TipBet is easily addicting. The company even has its Tipbet mobile casino to add to the fun. With this, you get to have not only a collection of competitive markets to choose from but also a variety of betting options to play. The Tipbet mobile casino, eSports, and sporting events are just some of the TipBet's selection. Thus, betting via mobile is as diverse as betting on the site itself.
Varied Depositing Options
Initially, for users to deposit funds on their accounts, they'll have to get member cards to make a valid transaction. While this is a great method to deal with the transactions, TipBet added a new alternative to their system.
Now, users aren't required to get member cards anymore. Although this is still an option for those who would like to acquire the card, you can now make your transactions through your preferred payment methods such as Mastercard or VISA.
Generous Bonuses
What's great about TipBet is that they give you options. Unlike other bookmakers, TipBet gives you a 3-pronged method to accommodate all budgets. While all users are given a hundred-euro worth of bonus on their first deposit, their playthrough will be dependent on how much money they put into their accounts. In this way, all types of users, whether they have a huge budget or not, can still take advantage of TipBet's bonus.
Some may think that newly registered users are the only ones with bonuses, but clearly, TipBet is generous with both the new and old members. You can find a category just for this. Search for their discounts under 'Promotions'. There, you'll see the latest updates on events that have discounts and bonuses.
Customer Card Convenience
Just by simply scanning your betting slips, you can already have control when to bet anytime and anywhere. Because TipBet has its advanced barcode scanner, you can use your customer card while you're on the go. Thus, this is convenient for users who are very busy and have no time to leisurely bet on their computers or laptops.
As long as you have the TipBEt app on your phone, and you have your printed betting slips, everything will be accessible. If you don't have a member card yet, visit the site for inquiries so that you can fully enjoy the perks of this card.
Friendly and Fast Customer Care
Aside from the site's FAQs and general posts and guidelines, you can always find direct support from TipBet's customer care. Plus, they will get back to you immediately, so there's no waiting game involved.
When you enter the domain, you can easily find their chat support underneath the page. Click the bubble below, and it will ask you to enter your username and email. After entering the necessary details, you can already message their customer service team.
---
Mobile Site Version Review
TipBet has the same interface for both its mobile app and its mobile site version. As stated above, you don't have to download an app to access TipBet on the phone. You have to go to their site directly and use it from there. Because TipBet is responsive, accessing their website on any device will not change its quality, interface, and overall function. Overall, the same perks and benefits observed whether you're on a computer, laptop, or phone. You'll still get their amazing services and features as well as their flawless and stylish site design.
---
Mobile Casino Through the App and the Site Version
Overall, there are no major changes that you can see when comparing TipBet's mobile casino app and its site version. Except for the sizes, everything remains the same. Just like the rest of TipBet's sports variety, you'll still get the same bonuses and experience a universal interface of their platform.
---
Differences Between Mobile App and Mobile Site Version
Since there's no need for TipBet to create a specific app to accommodate their mobile phone users, you can access the casino by using its site regardless of what kind of device you use. Thus, there is no major difference that you can observe between the mobile app and its site version aside from the screen sizes.
---
TipBet Mobile Bonus
The company is known to provide the best bonuses. Plus, they do it regularly! TipBet will always have something to offer. Aside from their initial login bonus, you'll have access to their daily discounts under promotions. They will even give you a chance to bet on some of their events for free, so always log in to your account to check updates.
---
System Requirement and Compatibility
Before you can download the TipBet mobile app on your Android or iOS device, you need to be compatible with it first. Basically, you need to follow some system requirements. Here are some of them:
for Android
Any Android device is compatible with the TipBet mobile app as long as it's higher than the 4.0 Android operating system.
for iOS
For iOS devices, anyone can access the site as long as you have iOS version 7.0 or higher.
Compatible Devices
Here are some Android and Apple devices that are compatible with the TipBet's mobile app:
Android Devices:
Sony Xperia Z – Android 4.1.2
Huawei Ascend Y6ii – Android 6.0
Samsung Galaxy J7 Pro – Android 7.0
iOS Devices:
iPhone 5s – iOS 7.0
iPhone 7 – iOS 10.0
---
Mobile Payment Methods
Aside from the member card, the following are the accepted payment methods on TipBet:
| Payment Method | Deposit Minimum | Deposit Maximum | Time for Deposit | Minimum Withdrawal | Withdrawal Maximum | Time for Withdrawal | Taxes |
| --- | --- | --- | --- | --- | --- | --- | --- |
| Visa | €10.00 | - | Instant | €10.00 | - | 3-5 Days | None |
| Bank Wire Transfer | - | - | Instant | €25.00 | - | 3-7 Days | None |
| Neteller | €10.00 | €5,000.00 | Instant | €10.00 | €5,000.00 | Instant | None |
| Skrill | €10.00 | €10,000.00 | Instant | €10.00 | €10,000.00 | Instant | None |
| Paysafe Card | €1.00 | €250.00 | Instant | - | - | - | - |
| EcoPayz | €10.00 | €5,000.00 | Instant | €10.00 | €5,000.00 | Instant | None |
| MasterCard | €10.00 | - | Instant | €10.00 | - | 3-5 Days | None |
| Entropay | €10.00 | - | Instant | - | - | - | - |
| Sofort | €10.00 | €5,000.00 | Instant | - | - | - | - |
| Maestro | €10.00 | - | Instant | - | - | - | - |
| GiroPay | €10.00 | €5,000.00 | Instant | - | - | - | - |
| AstroPay | - | - | - | €15.00 | - | Instant | None |
---
FAQs
If you're confused on some aspects of the TipBet mobile app, just read on. With the FAQs below, you can get all the necessary information for you to erase your confusion.
How do I activate my account?
After registration, open your email and search for the activation code sent by TipBet. Then, enter the code on the site to activate your account.
How can I verify my account upon withdrawal?
Initially, you'll have to provide a valid I.D. or your passport details to be verified for withdrawal.
I forgot my password. What should I do?
Click on the "Forgot Password" button. After clicking, you will redirect to a page that would ask for your account details. After providing the necessary details, you will receive an email with steps to reset your password.
Can I download an app?
You don't have to look for a mobile app on the app store. Simply search on the browser, and you'll be direct to TipBet's web-based app.
Is this free?
TipBet is free of any charges, so you can make an account for free.
What's the payment method for mobile use?
The same method goes for the mobile version. Simply go to the payment menu and follow the same process.
What browser is needed?
Any type of browser is acceptable. Most of the time, any popular browser can access TipBet.
---
About the Company
Originally created for the German audience, TipBet started out in 1995 and settled on Gzira. Since its establishment, the company has been significantly growing. Now, while TipBet focuses on their market online, they've expanded their reach on physical sites. For the past 20 years, their land-based gambling operation in Germany has been actively providing people with entertainment in a form of betting.
Being a licensed company of the Malta Gaming Authority since the year 2014, TipBet provides odds on several sporting events globally.
They are also known for hosting casino games and promoting sports betting events on a regular basis. The newest addition is the eSports betting wherein people can gamble on spectator-based video games. In terms of sponsorship, TipBet partners with Fortuna Düsseldorf. Locally, TipBet has been continually siding with Gzira United FC, a local team of football players who wear the company's logo on their shirts during events. TipBet is also a premium sponsor of easyCredit Basketball Bundesliga.
Just recently, a significant update was made on TipBet's site.
The update includes the cash-out feature, live casino, and virtual sports. Powered by NetEnt, their live casino can now access through mobile devices.
Now, the company has placed itself on the hall of fame of the most visited gambling providers. Up until today, the company continues to improve to give their users a domain that is not only packed with a variety of casino games and sports events to bet on but is also user-friendly and high-quality.
---
Verdict and Apps Rating
All in allTipBet is one of the less complicated sites when it comes to mobile betting. Because it uses a universal domain for all devices, there is a sense of uniformity on TipBet. That makes it easy for users to identify the site's interface immediately even if they're using several devices. Its overall functionality is top-notch, and its site design is impeccable, making it one of the best bookmakers today.
Tipbet is available on these devices
| Brand | Models |
| --- | --- |
| Apple | 12 Pro, 13 Pro, 13 Pro Max, 14 Pro, 14 Pro Max, iPad, Air, Mini, Pro, iPhone 5, 5S, 5C, SE, 6, 6S, 7, 8, 8 Plus, X, XS, XR, 11 |
| Samsung | Galaxy Z Fold, Galaxy Z Flip,S21, S22, S22 Ultra,S10, S10e, S10+, S20, S20+, Tab, Edge, Edge+, S6, S7, S8, S8+, S9, S9+, Note, Mini, A41, A71, A51, A90, A3, A5, A7, A8, S, pro, Xcover 3 |
| XIAOMI | Mi 10 Lite, 10 Pro, 9 Pro, Redmi 8, Redmi 9, Redmi K30 Pro, MIX Alpha, Note 10, 10 Pro, Note 9S, Note 9 Pro Max, 8A Pro, 8A Dual |
| LG | G5, G6, G7, G8, Q6, Q7, Q60, Q Stylus, V30, V40, X Power, mach, K8, K9, K11, K40, K41, K50, K61, Q60, LTE, X cam, screen, Flex 2, V10, Class, 5X, Mini, G Pads 7.0, 8.0, 8.3, 10.1 |
| Sony | Compact, Premium, Compact, Plus, Xperia M5, 1 II, 5, 10, Z5, ZR, E5, V, L, SP, ZL, XZ, X, XA, XA2, Ultra, XZ2, Tablet Z4, Z3 |
| Motorola | Moto e6, One Zoom, One Action, razr, G power, g stylus, edge+, edge, Moto E, moto g fast, one fusion+, one, moto g7 play, moto z4 |
| HTC | Nexus Series, One mini, max, A9, A9s, S9, 10, Dual SIM, U11+, U12+, U Ultra, Play, Lifestyle, Desire 19+, 12, 12+ |
| Huawei | Mate S, XS, 30 Pro, P10, P30, P40 Pro, P40 lite, P9, lite, Mate 10 Pro, 20 Pro, plus, Y6, Y6s, Y7, MediaPad T5, M5 |
| OnePlus | 8 Pro, 8, 7T Pro, 7T, 6T, 5T, 3T |