Gamble Responsibly
This article is meant to be solely informative and is based on researches and facts. It is not created to encourage gambling or advertise it.
begambleaware.org
There are many different types of gambling games, split between casino and sports. Even if you're not super familiar with online gambling sites, you'll still likely recognize many forms of gambling games that we cover here.
The different gambling types can be broadly broken into these categories, which we'll expand upon throughout the article.
Slots: The easiest type of gambling game, slots can take different forms (e.g., 5-reel, classic 3-reel, Megaways), but all involve trying to line up valuable symbols to score a decent payout.
Table games: This gambling game type includes roulette, craps, sic bo, and more. Basically, any game that is played on a table, usually against a dealer or other players, can be classed as a table game. A lot of online casinos class card games like poker and blackjack as table games, too.
Live dealer games: While it's possible to find many table games online that are virtual, i.e. you play against the computer, live versions are far more popular. From poker to roulette and even game shows, many reputable gambling sites feature this gambling game type with professional hosts for a taste of traditional casino style.
Games of chance: These gambling game types include bingo, Keno, virtual scratchcards, and lotteries. Whereas table/card games involve a mixture of skill and luck, games of chance rely entirely on the latter.
Sports: Rather than being a particular gambling game type, sports encompass hundreds of different events. Some of the most popular sports include American football, soccer, golf, and basketball. Some countries even have their own popular organizations, like Ireland's Gaelic Athletic Association, including sports like hurling and bandy.
We'll now look at many of these types of gambling games and sports below in more detail. We'll also consider various factors, such as if the game/sport has any legality issues (e.g., not allowed in certain countries), whether it's available on- and offline, and if it's something that can be played/bet on at a professional level.
---
Slot Games
You will find slots in all land-based and online casinos. They all follow the same principle (match symbols to win), but the variations on gameplay are incredibly varied, thanks to individual game bonus features, the number of reels, the number of paylines, and even if those paylines are fixed or not.
All slots, whether on- or offline, come with RTP and volatility ratings. RTP means 'return to player' and is a percentage that represents the theoretical amount of money a player could receive after numerous spins. For example, an industry-standard 96% RTP means 96 cents out of every dollar should be returned to a player after maybe 100 spins.
In short, the higher a slot's RTP, the more likely you are to receive money back.
Volatility, meanwhile, is low, medium or high. This rating applies to the level of payouts and gaps between them. For example, low volatility video slots pay out often but in small amounts, whereas a high volatility slot grants substantial wins but with much longer gaps between them. As such, high volatility tends to equal high risk.
Land-based slots tend to come with lower RTPs because they can only contain a certain amount of money. Online slots, however, aren't constrained by a physical machine, so can payout more often and at higher amounts. As such, you can find online titles with very high RTPs of 98%, and even 99%.
Below, we've listed some of the most common types of slot at both online and offline casinos.
Video Slots
Video slots are either physical slot machines that use computer screens (usually touch-operated) or online virtual slots. In both cases, video slots come with paytables specific to each game that let a player know which symbols have high and low values, how many they need of each to multiply their potential payout, and any other game details (such as how to trigger a bonus round).
Video slots can be found in a wide range of styles and themes, including ones listed below.
Progressive slots
These are jackpot slots in which the total you can win changes over time according to how many people play that title. Mega Moolah from Microgaming is one of the most famous progressive slots and the basis for many other similar games. It features four separate jackpots that vary in size but can all be won at any point of the game.
Some progressive jackpot slots need to be triggered, though. For example, Mega Fortune by NetEnt requires three bonus symbols to get lined up, at which point the player can spin a jackpot wheel.
Unsurprisingly, progressive slots are one of the most popular in all types of casinos. However, due to the large jackpots, they also often come with lower than usual RTPs (often around 95%).
Classic slots
These are three-reel titles that, in land-based casinos, are often 'one-armed bandits' operated by pulling a lever. Online, the lever is replaced by the push of a virtual button.
Classic slots are very simple to play as they rarely incorporate fancy features or multipliers. Instead, they rely on matching three symbols across a single payline (the middle of each reel), with some symbols paying out more than others.
Somewhat confusingly, 'classic slots' can also apply to older, popular slots that do feature bonuses and multiple reels/paylines. This is more common with online casinos, though.
Fruit Machines
Often considered a prime example of 'classic slots', fruit machines are a stereotypical idea most people think of when they picture a slot. They usually come in three or five-reel versions, sometimes with no extra features, sometimes drowning in bonuses.
The main thing that unifies them, though, is that they all use traditional fruit symbols. Cherries, watermelons, plums, oranges, and lemons are common, as are 'seven' and 'bar' symbols.
'Fruit machine' is also a slang term for slots, as the first-ever slot machine (as we know it) was designed by Charles August Fey in 1894. His machines soon popped up all over the US, with reel symbols being playing cards, horseshoes, or bells (which is why these are still common in slots today).
Fruit symbols appeared in 1909 on machines developed by the Industry Novelty Company. To avoid gambling laws, these were classed as 'chewing gum dispensers', with the fruit representing the flavours you could win (some machines really did dispense gum instead of money).
Of course, as laws relaxed and other countries showed an interest, these fruit machines were altered to pay out money in different amounts and use slightly different symbols until they eventually evolved into what we now find in casinos.
5-reel slots
Simply put, the most popular form of slot you'll find. The virtual and machine versions feature five reels and any number of paylines/bonuses. Popular examples include Pragmatic Play's Big Bass Bonanza (also a jackpot slot), Book of Darkness (Betsoft) and Play'n GO's H.P. Lovecraft-inspired Rich Wilde and the Tome of Madness.
3D slots
Literally, any slot that features 3D graphics. A famous example at land-based casinos is Aladdin's Fortune 3D from IGT. Although the main gameplay area is a typical five-reel slot with animated 2D symbols, the bonus rounds feature full 3D graphics of Arabian palaces and the genie himself.
Online, a lot of newer slots incorporate 3D graphics. As a general rule, if the game utilizes depth of field, it's in 3D. Sometimes this is obvious to see, like in Jungle Jim El Dorado (Microgaming), where the symbols and Jim himself are fully 3D. Other times it's more subtle, as in NetEnt's Asgardian Stones, which includes a 3D floating stone next to the traditional 2D reels.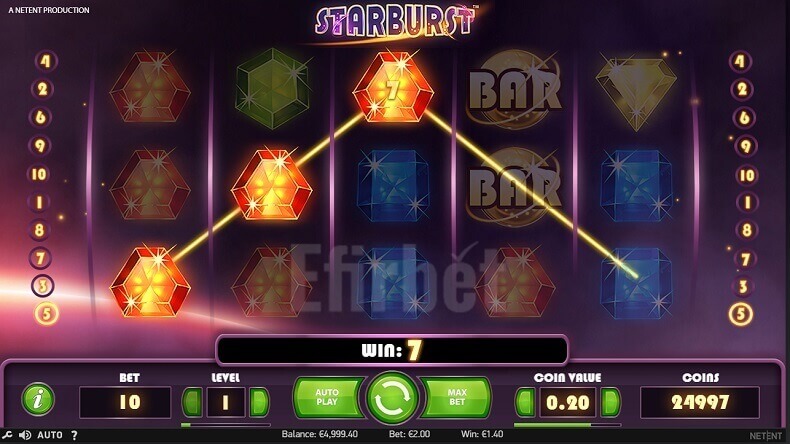 Slots with Multipliers
This isn't a type of slot but rather a common feature. A multiplier is usually shown as 'a number times', like '20x', meaning the player's bet (e.g., $2) is multiplied by 20.
At the basic level, slot symbols come with simple single-digit multipliers that increase the more of that symbol you land on the reels. A lot of games save the big multipliers for bonus rounds, where you might need to fill a special meter to multiply your bet by fifty, for example.
---
Table Games
Whether you visit an online casino or a land-based one, there are table game types on offer. From roulette to craps and poker to blackjack, table and card games are popular types of gambling games with all players who enjoy mixing skill with luck.
Craps is believed to be one of the oldest casino games around, as it's derived from a 14th century English dice game. Roulette and blackjack both have roots in the 17th century, and poker as we know it originated in the 18th century (though some people believe it started as a 10th-century Chinese game!).
There are a few reasons most of the table games we've listed below remain popular. One is that many of them are played around the world, with online casinos bringing some variations to countries that wouldn't normally play them.
For example, craps isn't common in the Netherlands, but now thanks to online casinos, players from that country can see what all the fuss is about.
Another reason for these games' enduring popularity is that they tend to combine simple objectives with complex gameplay. Blackjack, for example, relies on having cards in your hand that total 21, or come as close to it as possible. Strategy comes into play when a player has to decide if they want to take another card, place a side bet, or even split their hand into two.
Almost every table game has at least a few variations, meaning you're likely to find a version suitable for your skill level. Casual players might like the pure luck of roulette, whereas high-rollers might prefer high-stakes poker tournaments. We'll take a look at some of these gambling game types and variations below.
Blackjack Variations
What is blackjack? For starters, it's also known as '21'. Blackjack is one of the easiest card games to learn. All players need to do is have cards in their hand that total 21, with cards being worth their face value (except Aces, which can be worth 1 or 11).
It's a staple of online live casino sections, as well as popular in land-based casinos. Some casino sites even include detailed strategies and guides on how to play blackjack. Here are a few variations you're likely to find on- and offline: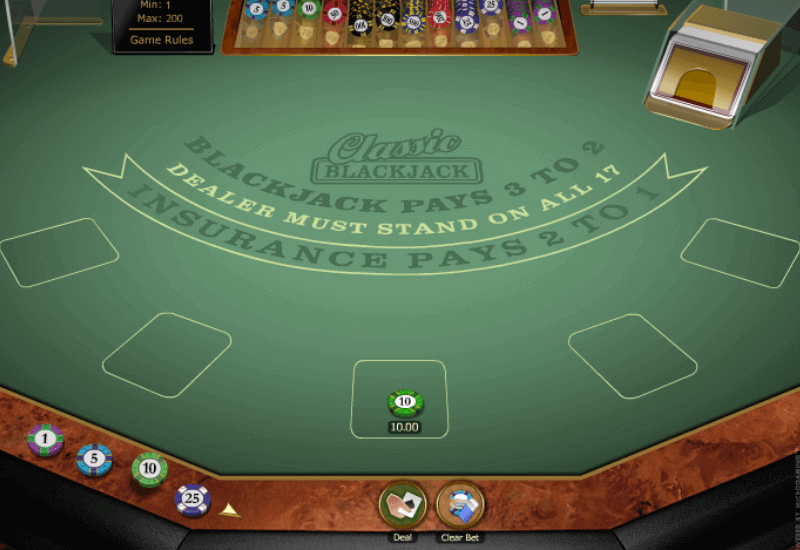 Classic Blackjack
Many versions of this game use six decks of 52 cards shuffled together. Here's how to play Classic Blackjack:
Players bet according to that particular game's minimum limit. The dealer then shuffles the cards and asks a player to cut them (separate a chunk of the cards from the others with a plastic insert; when the dealer reaches this, he reshuffles the cards).
Each player then receives a face-down card, and the dealer places a face-up card for themselves. The dealer then deals another face-down card to each player and a face-down card for themselves. Therefore, each player ends up with two cards and can see one of the dealer's cards, which they're playing against.
If a player has an Ace and a 10 (Jacks, Kings, and Queens also count as '10'), this is a 'Natural 21', and the dealer pays them one and half times their bet. If the dealer also has a Natural, they collect bets from any players who don't have 21. If the dealer and a player both have 21 (known as a 'push'), the player gets their bet returned.
Otherwise, play begins in earnest, with the player on the left going first. They can 'stand' (keep their hand) or 'hit' (take an extra card). This continues until that player has either reached (or come close) to 21 (but they don't reveal their hand yet). If they go over 21, this is a 'bust', and they're out of the game, and the dealer keeps their bet.
This happens with every other player until everyone has either stood or gone bust.
The dealer then reveals their face-down card. If their total is 17 or over, it 'stands'. Otherwise, the dealer takes another card (face-up). This continues until they reach at least 17. At which point, winning hands are decided.
This is the basic set-up, although some games allow side bets and doubling down (if a player's hand is worth 9, 10 or 11, they double their bet and receive a face-down card they can't reveal until later).
Therefore, the main strategy in blackjack is to decide whether you think your hand is good enough (if it's under 21) or to ask for another card and risk going bust.
European Blackjack
If you're wondering how to play European Blackjack, the rules for this are almost the same as the classic version, except the dealer's first card is dealt face-up. The dealer also doesn't consult their cards until after each player has stood or gone bust. Although some US versions allow any value hand to be doubled down, European Blackjack uses classic rules.
Lastly, some blackjack games allow players to 'split' – if their first two cards are the same value, they can then form two separate hands (but they also need to place a bet for the additional hand). In European Blackjack, only 10-value cards can be split. Other versions allow any value cards to be split.
Face Up 21
How to play Face Up 21
: This variation follows many of the same rules as original-flavour blackjack, except that ALL cards are dealt face-up, and each game uses eight decks of cards. The dealer has to stand if they hit 17 and automatically deals cards to players if their total value is less.
Also, if a dealer ties with a player with any value other than 21, the dealer wins. If a player and the dealer both hit 21, the player wins. Face Up 21 doesn't allow 'insurance' bets, either – in normal blackjack, if the dealer's first card is an Ace, players can make a side bet as to whether the dealer's face-down card is a 10. If so, the players who bet receive double their bet.
Perfect Pairs Blackjack
There are many popular types of gambling in the Philippines, with this being one of the most common. So, how to play Perfect Pairs Blackjack? Technically a side bet, Perfect Pairs is when a player bets that their first two cards make a pair. This could be mixed (same value, different suit, and colour), coloured (same value, different suit, same colour) or perfect (same value, suit and colour).
Usually, this bet is then settled before the game starts properly. This version of blackjack can itself be paired with almost any other variation, with a perfect pair beating any other pair to win the side bet.
Spanish 21
The main difference between this variation and others is that all 10-value cards are removed from play. There are also a lot more side bets available. Lastly, a player's 21 always beats the dealer's 21. There are multiple articles dedicated to how to play Spanish 21 online.
Poker Types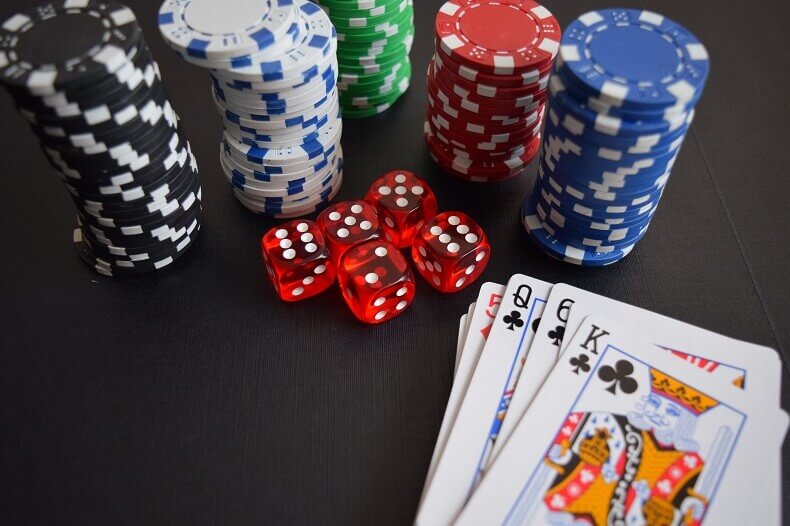 What is poker
? Poker is a popular table/card game in which a player needs to get a winning hand of cards that's better than their opponent's. These include:
Five of a Kind (e.g., four 8s and a wild card)
Straight Flush (e.g., 2, 3, 4, 5, 6 of hearts)
Four of a Kind (they don't have to be from the same suit)
Full House (e.g., three 6s and two 4s)
Flush (all cards are from the same suit but not sequential)
Straight (cards can be from any suit but must be sequential)
Three of a Kind (they don't have to be from the same suit)
Two Pairs (these also don't have to be from the same suit)
One Pair (can be mixed suits)
No Pair (when none of the players have any of the above hands, their highest card wins, e.g., Ace beats 10)
Below are some of the most common versions found in both online and land-based casinos.
Hold 'em
Sometimes called Texas Hold 'em, this variation of poker is arguably the most popular of all. Every player is dealt two face-down ('hole') cards. The player on either side of the dealer then needs to place a bet into the 'pot' before the game properly starts (a 'big blind' and a 'small blind').
How to play hold'em bets and their sizes depend on the type of poker being played. An 'ante' may also be required – a small bet placed in the pot by all other players.
As with other poker games, players can 'fold' (place their cards face down and stop playing), 'call' (match the previous bet), 'raise' (bet more than the previous stake), or 'check' (keep their cards without making a bet, if no one made a bet).
Play continues until all players who haven't folded have placed an equal amount of bet money into the pot. This is known as the 'Pre-Flop' round. Hold 'em then follows this structure:
Flop: The dealer then places five face-up 'community' cards on the table. Players can use any combination of their hole cards and the community cards to form a winning hand. Players either bet or fold.
Turn: The dealer then places a fourth community card on the table (aka 'fourth street'). Betting continues.
The River: Once all players have either bet or folded, a fifth community card ('fifth street') is dealt. Play continues again until every remaining player has either bet or folded.
Showdown: The last person to bet shows their hand, and a winner is decided. If more than one player has an equal winning hand, the pot is equally divided.
Seven Card Stud
In this variation, players are dealt two face-down and one face-up card. They then place bets. Each player who hasn't folded then receives another three face-up cards and one face-down. Here's how to play Seven Card Stud:
Play then moves to the Showdown round, where everyone left in the game reveals their hole cards. Each player also selects five of their cards and discards the remaining two. Whoever then has the best hand wins.
Video Poker
This type of gambling game is a virtual version of poker, i.e., you play against the computer, not other people. As such, you can usually find virtual versions of most poker variations, though the rounds tend to be shorter. As for how to play video poker, it depends on the version you choose.
Five Card Draw
How to play Five Card Draw: The simplest poker variation, Five Card Draw, starts with either ante or small/big blind bets. Everyone is then dealt five face-down cards. Players then choose to fold or bet. Then, players can choose to replace any number of their cards. Players then fold or bet again. After this, it's the Showdown round, where the player with the best hand wins.
Baccarat
If you're wondering what is baccarat, it's one of the different types of gambling games with similarities to blackjack: a dealer hands out two face-up cards to each player, with the aim being to hit a total value of nine. Players can hit or stand until they reach nine or go bust.
Unlike in blackjack, though, Aces are only worth one, and 10s, Jacks, Queens, and Kings are worth nothing. Players also bet on either themselves to win, the banker (aka the dealer) or if there will be a tie.
Otherwise, play follows a similar structure to blackjack, with players hitting if neither they nor the dealer has a winning hand at the start. A game ends once a player wins, they go bust, the dealer wins, or there's a tie. A tie pays out 8 to 1, making it an unattractive but risky bet.
There's an astonishing variety of baccarat games available, especially online. From faster rounds to additional bet types and even live cross-play with land-based casinos, there's bound to be a version that suits your particular play style and bankroll.
Types of Roulette
Roulette is one of the most popular table games around, popular at both on- and offline casinos. There are three main versions: American, European and French. In each, a croupier spins the wheel and drops the ball. Players bet on where the ball will land once the wheel stops spinning.
American Roulette wheels feature 36 pockets, divided between red and black numbers, with one green zero pocket and one green double zero pocket. European and French wheels both feature 36 numbers but only one zero pocket.
Their rules are also virtually identical, except French Roulette features' En Prison' and 'La Partage'. If a player makes an even money bet, e.g. on the ball landing between 1-18, but the ball lands on zero, they get half their money back with La Partage. With En Prison, your bet would then stay in play for the next spin.
Otherwise, all versions of roulette feature the same kind of bets. We won't go into detail here as there are over 30 to consider, but they all fall into one of these categories: inside, outside or special.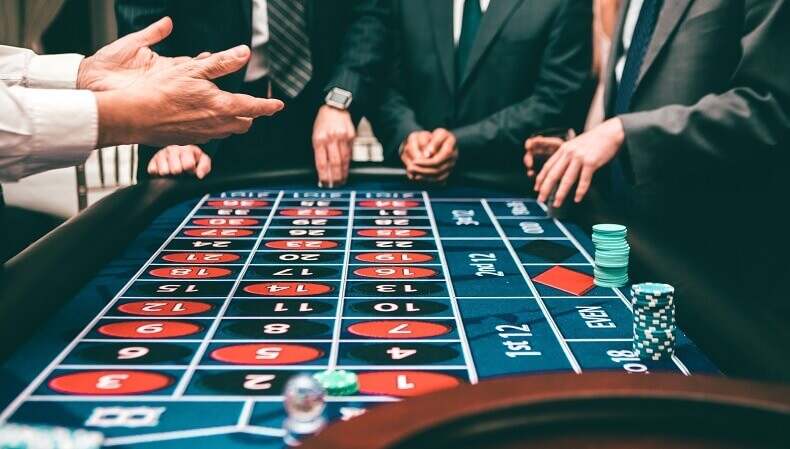 Inside bets are literally featured inside the betting table (where players place their chips) on a roulette table, with outside bets shown on – you guessed it – the outside of the betting table. Special bets are also known as called/announced bets and involve the player calling out the bet they want to make, rather than placing chips on the table.
If you're looking to play roulette online against other players, you may also find unique variations like 'Lightning' or 'Speed' roulette. These can incorporate bet multipliers or faster rounds, for example. There's even a 'Double Ball' variation available at some online casinos.
Craps
There are different types of gambling games that use items other than cards. Craps is one. What is craps? A super easy casino game that relies entirely on chance, that's what. Offline, a 'shooter' rolls two dice onto a table, and players bet on either the total number or the numbers that will come up. Online, the dice are either 'rolled' by the computer (in virtual titles), or (with a live dealer) by a special automated 'shooter' machine onto a table.
A typical game of craps works like this:
Players bet on the initial dice roll (the 'come out'). If the total is 7 or 11, this is a 'pass bet'. If it's a 2, 3, or 12, it's a 'don't pass bet'. If it is a pass, this is also known as a 'natural'. A don't pass roll is also called 'craps'. If either of these bets are met. The round ends.
If, however, the shooter rolls a 4, 5, 6, 8, 9 or 10, this is a 'point' and signals another round. Players then place pass/don't pass bets again. The game, and betting, continues until either a 7 or the point number is rolled.
What makes craps so exciting is the sheer variety of bets available – players can make other wagers on specific number combinations, as well as ranges of numbers, not just overall totals.
Craps isn't as common online as it is at land-based casinos, though it's not impossible to play on a casino website. You'll probably find a virtual version rather than a live version, and both will almost certainly follow the typical rules. In other words, there aren't as many variations of craps as other table games.
However, if you're looking for a different version, there are ones that only use one die (Die Rich), ignore certain numbers (High Point) and even completely remove specific bets (New York).
Go Fish
What is go fish, if not more casual than other games on our list. As such isn't as common in casinos. If you're asking yourself, "What type of gambler am I?" it could pay to try out something simple like this. The aim of the game is to collect a 'book' of cards, i.e. four of a kind. They can be from different suits.
Go Fish uses a single deck of cards. Players receive either seven or five cards, depending on how many people there are. Remaining cards are placed face-down in a pile. A game follows this structure:
The player to the left of the dealer starts. They address another player and say something like, "Give me your eights." If the target player doesn't have any of the requested cards to hand over, they say, "Go fish!" and the original player has to draw the top card from the pile.
If a player receives their requested cards (a 'catch'), they then get to ask another player for cards (these can be any value). As long as a player keeps receiving cards, they keep going until they have to take from the pile.
If the latter happens, play continues to the left in the same manner. There are 13 possible 'books', and play ends when all have been collected. The overall winner is the player with the most' books'.
If at any point a player is left without cards, they can take from the pile then request a card once it's their turn. If the pile has been used up, that player is out of the game.
Snap
What is snap, if not the easiest card game of all? Snap uses one deck of cards dealt out to all players (it doesn't matter if someone has more cards than another). The game involves players taking it in turns to place cards face-up in the middle of the table and calling out "Snap!" if a card matches the one before.
For example, if a player places the Queen of hearts down and the next card placed is the Queen of clubs, that's 'Snap', as would be any other queen or heart card. The player who yells "Snap!" first collects the pile.
A more complex variation of the game has players create a face-up pile next to their starting hand, and the first player to notice a matching card yells "Snap!" to claim that pile. It's combined with the pile that contains the matching card and placed into the centre of the table as a 'Snap Pot'.
If a player turns over (and notices) a card that matches the top of the Snap Pot, they win the player pile and the Snap Pot.
In both versions, the overall winner is the first to collect all cards. A player is out of the game if they have none left.
Hearts
What is hearts? It's one of the types of gambling activities that's sometimes referred to as an evasion-type or 'trick taking' playing card game, the goal of Hearts is to end a game with the lowest score. Each heart card is worth one point, and the Queen of spades is worth 13.
Each game uses a single deck of cards, which is dealt to players face-down. Each player receives the same number of cards. Remaining cards form a 'kitty'. Players choose three cards to pass to another player. Once this is done, the round starts.
Play starts from the left of the dealer or with the player who holds the 2 clubs. That player places their card face-up in the middle (this is known as the 'trick'). Other players then place a card from the same suit on top (if possible).
If they don't have cards from the same suit, they can play something else. The highest-ranking card wins (that player takes all the cards from the middle). The winner of the trick then starts the next round.
Players once again choose three cards to pass to another player and afterwards play continues as before.
Once all cards have been used in tricks, the totals are added up. If someone reaches 100 points, the game ends.
Hearts is a little confusing to get to grips with, but the amount of strategy involved in playing/keeping cards is what makes this type of gambling game so exciting. However, you're unlikely to find this on a gambling site as it isn't as popular as the other games on our list.
---
Sports Betting
If you regularly visit an online casino, chances are it also has a sports betting section. Most reputable sportsbooks cover X game types, although some sports are more popular in some countries than others. For example, cricket is very popular in India but not very well known in the US.
Every sport comes with its own rules, lingo and bet types, although there can be crossovers. We'll now look at a list of gambling games related to the most common sports you'll find in online and offline sportsbooks.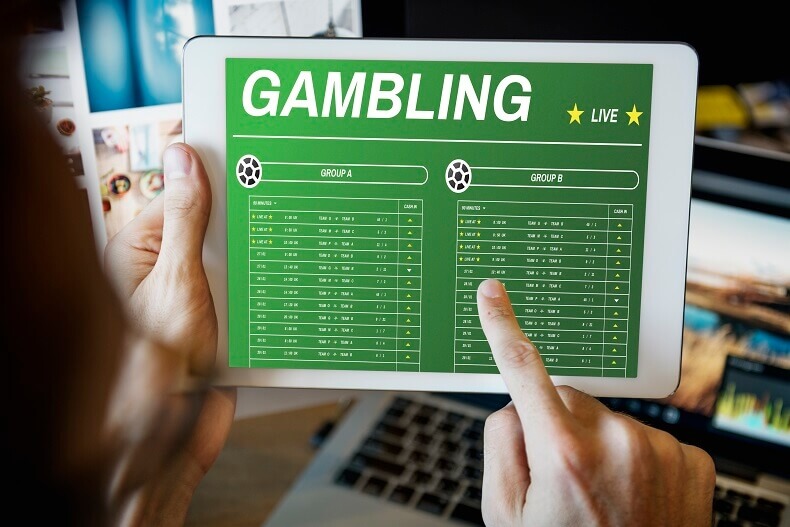 Race Bets
If you're wondering exactly "What is X?", there are a few different types of races you can bet on, from horse/greyhounds to cars/motorbikes. Some sportsbooks even offer odds on marathons!
There are a lot of different bet types for each of these races, so we'll cover the most common. First, horse racing and greyhounds share these three wager types:
Win: With this bet, you're choosing the horse/dog you think will come first.
Place: With this wager, your selected horse/dog needs to place first or second.
Show: A safer bet with lesser odds, you're wagering on if a horse/dog comes in first, second or third.
Unsurprisingly, motorsports share many of the same bet types, too. Across car and motorbike races, you'll likely find these kinds of bets offered by sportsbooks:
Race winner: As the name suggests, you're betting on who will be the outright winner.
Fastest lap: You can also wager on which driver/rider will perform the fastest circuit of a racetrack.
Podium finish: Similar to the 'show' bet, you're betting on who'll ultimately finish first, second and third.
It's not uncommon to also find prop bets for motorsports. These can include things like how many pit stops a driver will make or how many caution flags they receive throughout a race.
Horse Races
If you want to know how to do horse racing betting, it helps to know about the sport. As far as the actual events go, horse races are very popular in a lot of countries, especially the UK, US, and the United Arab Emirates. The most popular races include:
Dubai World Cup, United Arab Emirates: Founded in 1996, this race boasts one of the most prestigious prize pools in all horse racing: $10 million for the winner. It takes place every March.
The Grand National, UK: This takes place across three days every April. Horses have to race a four-mile course and jump 30 fences as part of the event.
Kentucky Derby, US: Every May sees horse racing fans from all over the states gather at the world-famous Churchill Downs racetrack. This event has been run since 1875, although the race itself typically sees a winner cross the finish line within two minutes.
Melbourne Cup, Australia: Australians are very keen on horses and greyhounds; the country has a rich history of both types of races. However, the Melbourne Cup might just be its most famous and was first organized in 1861. Every November, horses and jockeys from across the globe race to finish the 3,200-meter track first.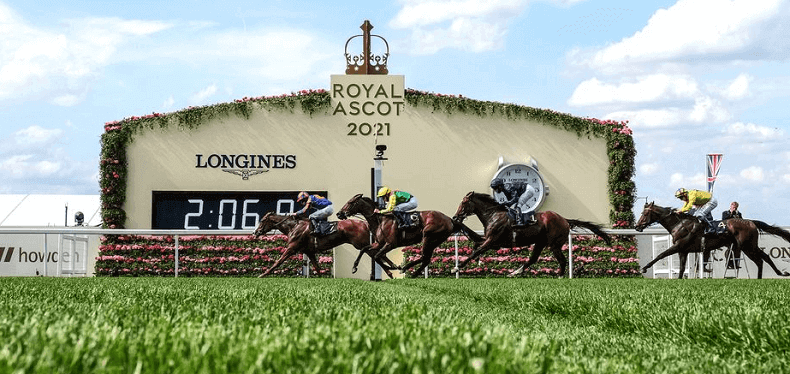 Car Races
Motorsports cover a lot of different types of online gambling bets and styles, from desert rallies to inner-city races. If you want to know how to play X bets, here are a few of the most popular races that you'll usually find listed on sportsbooks.
24 Hours of Le Mans, France: Started in 1923, this race often features the world's top drivers as well as prototype racecars. Its main track is the Circuit Bugatti, but the main Circuit de la Sarthe isn't a proper racetrack; rather, it uses public roads that are closed off for the duration of the event.
Monaco Grand Prix, Monaco: Formula One is perhaps the most well-known motorsport on the planet, and this event marks one of the main events in the F1 World Championship. Drivers have to navigate the streets of Monaco, including a lengthy tunnel in which competitors typically reach 180 miles per hour.
Dakar, South America: Originally held in North Africa, the Dakar Rally moved to South America in 2009. Drivers are tasked with navigating deserts and other inhospitable regions, which makes this one of the most exciting and dangerous races in the world.
Indianapolis 500, US: The Indy500 has gained a lot of popularity across the world in recent years but remains one of the racing highlights in North America. F1-style cars routinely reach incredible speeds as drivers complete the famous Indianapolis Motor Speedway track as fast as possible.
Greyhound Races
If you want to go all-in gambling and know how to play x, it's worth knowing that it isn't as popular worldwide as horse racing, and as such, you're not guaranteed to find it on all sportsbooks. However, in the country's where it is common, you'll find dedicated fans who look forward to these top events every year:
Sandown Cup, Australia: Held at the same venue as the Melbourne Cup for horse racing, Sandown sees 24 greyhound races over three days, with the winner claiming around $25,000.
Coral Champion Stakes, UK: Voted' Racecourse of the Year', Romford stadium in London is home to a few greyhound events. The Coral Champion Stakes is one the biggest, as it incorporates a 575-meter track that tests the staying power of competition dogs every August.
Shelbourne Gold Cup, Northern Ireland: Held every year at the eponymous stadium in Dublin, the Shelbourne Gold Cup sees top dogs racing a 480-meter track over several linked events. The stadium also hosts regular greyhound races a few nights a week.
Football Bets
Depending on where you are, 'football' can either mean American football or soccer. Both are extremely popular sports, although soccer is more well-known worldwide. In this section, we'll take a brief look at some of the most popular bets you can make with a simple click and gamble on both versions of football.
If you're looking to bet on American football, chances are you've got your eye on an NFL (National Football League) game. Top teams include the New England Patriots, Dallas Cowboys and the Philadelphia Eagles. Popular bet types include:
Moneyline: this bet means you're picking the team you think will win a game. It's the most straightforward wager; the only thing to keep in mind is that a sportsbook's favoured team will pay less if they win than the underdog team.
Spread: Simply put, this refers to the difference in points between the teams once a game is over. For example, you might bet that the favoured team wins by two more touchdowns than their opponents. A spread bet often has slightly better odds than a straightforward moneyline wager.
Over/Under: Sometimes referred to as a 'total' bet, this wager means you're betting on if there will be more (or less) total points scored by both teams compared to what a sportsbook lists.
Futures: This type of wager can be quite complicated as it involves the outcome of events that haven't happened yet. For example, who you do think will win the next Superbowl. Futures are typically expressed as + and -, with less likely bets having higher + amounts (e.g., +1000 would equal a $1,000 win if you bet $100).
Conversely, a – bet represents a likely/favourite outcome with a lower win payout, so for example, a -200 futures bet would pay $100 for a $200 wager.
Props: One of the most common and popular bet types, props can be for almost anything. For example, on which player will score a touchdown first or if there will be a certain number of injuries per game.
If you're a soccer fan, the English Premier League is a popular series of games many people bet on, along with the Copa Sudamericana – although a lot of sportsbooks cover leagues and games from all over the world. Popular bet types include: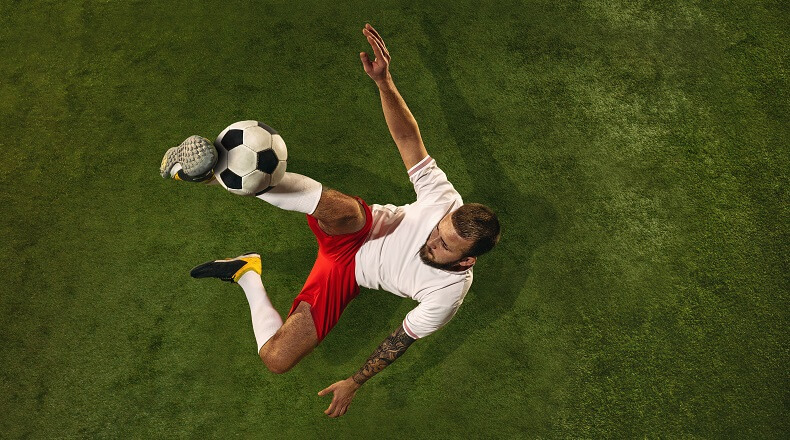 1X2: With this wager, you're betting on who'll win a match. The only difference between this and American football's moneyline bet is that with a 1×2 bet, you can also wager on if the match will be a draw.
Asian handicap: The same as a 'spread' bet: you're betting on if a team wins or loses by a certain number of goals.
Halftime/Fulltime: You can bet on what a score will be at the halfway point of a soccer match or on the overall final score for both teams.
Over/Under: Exactly the same as the American football over/under bet.
First goalscorer: A very popular wager, you're betting on which player will be the first to score a goal. This bet relies heavily on knowing and understanding a team's form, though, so is perhaps the riskiest wager you can make.
Both American football and soccer share a few other bet types, but a common one is accumulators/parlays. These bets involve adding a few different wagers to your bet slip, with increased payouts if you win. However, you usually need to have most, if not all, of the selected bets succeed.
Volleyball Bets
Not as globally popular as basketball, volleyball is still an entertaining sport. For example, it's one of the popular types of gambling in Australia. What is X most important organization? The Fédération Internationale de Volleyball (FIVB) is the international governing body and oversees multiple leagues and events, including the men's and women's world championships.
A lot of volleyball bets are the same as other sports, but there are a few unique types:
Set bets: A volleyball match consists of five sets. A set bet is simply a wager on which team you think will win whichever set.
Correct score: This wager lets you bet on what you think the final score will be according to sets. In beach volleyball, a final score will be either 2-1 or 2-0, whereas in indoor volleyball, final scores can be between 3-2 and 3-0.
Tournament bets: Tournament bets can involve a wide range of wagers, including which team you think will ultimately win a tournament when a particular team will get knocked out and (in the Olympics) whether a team will win a medal.
Basketball Bets
Basketball is played all over the world, with many countries having their own basketball leagues. What is X most famous league? Undoubtedly the most famous is the NBA (National Basketball Association) in the US. Popular teams include the Chicago Bulls, New York Knicks, and San Antonio Spurs.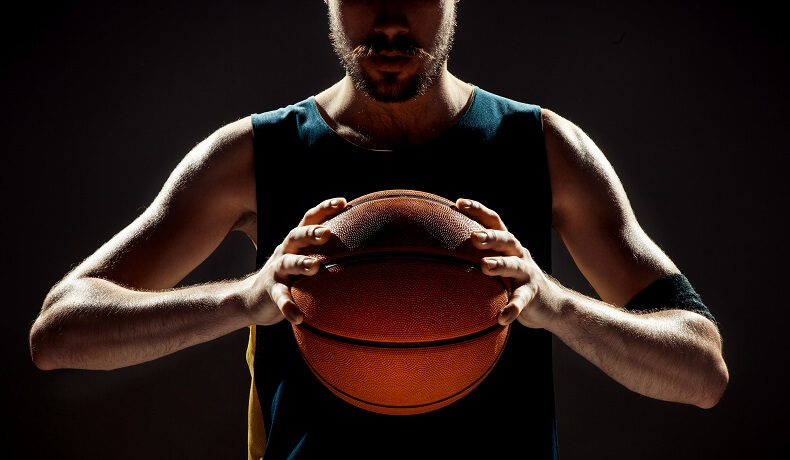 These are the kinds of bets you'll find at most sportsbooks:
Spread: Exactly the same as an American football bet: the point difference between teams once a match is settled.
Totals: Like we mentioned above, this is also known as 'over/under' and involves wagering on whether the total points scored by both teams will be more, or less, than what a sportsbook lists.
Halftime lines: Wagers you can only place during halftime. A halftime line bet affects only the second half a game and involves a spread bet with odds affected by both teams' performances during the first half.
You'll also likely find moneyline, future and prop bets related to basketball.
---
Chance Gambling Game Types
As we noted right at the start of this article, there are x game types of chance that rely solely on luck. As such, they tend to be popular with different types of gamblers, like those who appreciate a lot of risk or who have patience to see if they strike it lucky with a big payout.
If you visit an online casino, you'll almost certainly find at least one of the following chance gambling game types:
Bingo
Bingo is believed to date all the way back to Italy in the 1500s. It's no easier or harder than any other game of chance since winning still relies on matching drawn numbers (on balls that roll out of a 'tumbler' machine) to numbers on a card.
The aim is to cross off every number on your card. This is a 'bingo'. Each player's card features the same numbers on it but in a random order, hence where the chance element comes in. The overall objective is to cross off all the numbers on your card before anyone else, but some versions offer prizes if you cross off numbers on a horizontal, vertical or diagonal line.
90-Ball Bingo is the most common at on- and offline casinos and tends to follow the above rules. However, new versions are available that tweak the core game play.
For example, 80-Ball Bingo requires players to cross off numbers in a specific pattern to win. 75-Ball Bingo usually comes with smaller prizes for matching fewer numbers. 30-Ball Bingo is simply a faster version since there are fewer numbers to cross off.
You might also encounter bingo games that tie jackpots to specific numbers and even virtual versions like Gamevy's Instant Bingo, which automates both the tumbler and the cards.
Lottery
Lotteries are a popular chance gambling game in many parts of the world and one of the best ways to gamble for many as they're usually cheap to take part in . What is X objective? Usually, you buy a ticket and pick a range of numbers, with the hook being that your selected numbers might get drawn, thereby winning you a substantial jackpot.
Quite often, there are lesser amounts up for grabs, the least amount of numbers you match with the official lottery draw. In other words, there's a chance you'll walk away with something.

State Lotteries
Whereas a normal lottery can be run by anyone – for example, a local charity – these are typically funded by donations or ticket sales. State lotteries are run by governments.
As you might expect, the US has a lot of these, but you'll find them in other countries, too. Russia has a number of state lotteries, as does Australia. How to play x? The same way as normal lotteries. The general idea behind them is that more players buy tickets than win prizes, so the government always makes a profit.
All lotteries, but especially state-sponsored ones, have very high odds because many, many people play them. For example, the odds of winning the top jackpot in Washington's state lottery is a frankly insane 1 in 6.99 Million. But, with tickets costing just $1 for two games, it's easy to see why so many people take a chance.
Scratch-Offs
Also known as scratchcards, these are usually very cheap 'mini-games' you can buy from, for example, a newsagent. There's no question of how to play x as they're very simple: They usually consist of either a single silver block, or a few lines, which you scratch off to reveal symbols. Match enough symbols to a printed payline, and you win that amount. Smaller prizes can often be collected from the place where you bought the ticket.
Virtual scratchcards operate in exactly the same way, except you either use the mouse cursor to 'scratch' the card or simply click a button to reveal a symbol. Online casinos sometimes offer much bigger jackpots than offline scratchcards, however.
There are a few countries where you won't find this type of lottery, though. For example, it's one of the types of illegal gambling in the Philippines.
Flipping Coins
You'll find some versions of the above games on many gambling websites. You might not expect it, but you'll also find this one: flipping a coin.
What is X all about? Simply, you balance a coin on your index finger then, using your thumb, flip it up into the air. It then spins a few times before you catch it on the back of your hand and cover the result. A coin flip is a straight 50/50 result, as it'll either be heads (the side with the currency amount) or tails (usually an image of an animal).
Quite a few slots use a coin flip mechanic. For example, Jackpot 6000 from NetEnt is both a classic offline 3-reel slot and available as a virtual title. Both versions have a 'gamble' feature where you can press a button to illuminate a coin as it 'flips' between heads and tails. Pick the right side, and if the light stops on it, you double your winnings.
This is a relatively creative way many slots incorporate a coin flip, but if you're after a straightforward virtual version, Green Jade Games has a literal Coin Flip Deluxe title. Place a bet, then choose heads or tails. Press a button to flip the virtual coin, and if you win, you double your stake. Lose, and you lose all your money.
Keno
Keno is derived from bingo and is especially popular in Australia, where you'll often find games on the go when you walk into a bar. However, it's also fast becoming popular online, with many reputable sites now offering virtual versions.
To play, you select either 1, 10, 15, 20, or 40 numbers. 20 are drawn every game from a possible 80, and the aim is to match as many as possible to your selection. Many local pubs and casinos in Australia have Keno' touch' machines, where you pay and select your numbers. Game screens around the building, then show live draws.
Online, the same principle applies; you just get a result a lot quicker. Inbet Games' virtual Keno, for example, lets you select numbers on the screen, then with a press of a button, you see which numbered balls drop. It's also possible to amend your card and bet amount and play multiple games.
---
What Are the Other Ways to Classificate Gambling Game Types?
Card and table games are synonymous, but some online casinos will categorize them as separate types. Other ways of gambling game classification done by online casinos involves organizing their game collections by specific type, like jackpots and Megaways, or even 'arcade' style games (e.g., NetEnt's Street Fighter II: The World Warrior).
Other gambling types tend to just be existing ones but with a different name. e.g., slots are also known as 'pokies' in New Zealand and Australia. However, sportsbooks often offer special bets like on who's going to win a TV talent show or on national election results. Otherwise, we've covered all the major gambling game types and gambling methods.
Based on professionalism
There are 3 types of gambling based on professionality. If we talk about gambling in a professional way, we mean players who do it on a regular basis as their main source of income. For example, world-famous poker player Doyle Brunson competed in legitimate tournaments until he was 85.
Edward Thorp is also a professional gambler who made a substantial living from playing casino games. He even wrote a book on card counting, a technique many gamblers use to try and keep track of which cards have been played to then work out the odds of other cards showing up.
Professional players can start on gambling careers in many different ways. These days, some get into playing social gambling games and go from there. Social gambling is the name given to games you can play for free, usually on social media.
These games also involve a social element, from inviting others into your game to actively playing against other people. Check out any app store for more than a few minutes, and you'll find plenty of examples, from casual farming games to competitive poker titles.
Social gambling and traditional sports/casino gambling share a few factors, but one unfortunate aspect is that they all come with the risk of addiction.
The psychology of gambling involves how it affects our brains and, therefore, behaviour. It's a known scientific fact that placing a bet can cause your body to generate dopamine, a feel-good chemical. So, it's easy to see how and why some people want to keep feeling this 'natural high'.
However, this is what can lead to compulsive gambling, which is an example of problem gambling. Other examples of negative effects gambling can have on a person include causing them to hide their spending habits and using gambling to avoid dealing with real-world issues.
The good news is there are plenty of organizations that can help curb and stop unhealthy gambling. All reputable gambling sites also include 'Responsible Gaming' pages and tools, such as deposit limits and time-outs.
Based on legality
If you're wondering what type of risk is gambling, it's difficult to talk specifically about illegal gambling types as it depends on the laws in each country/region. For example, many US states still don't allow online gambling. The US Department of Justice mentions "five major types of illegal gambling", which are:
"Sports betting with bookmakers"
"Horse betting with bookmakers"
"Sports parlay cards"
"Numbers" (a complicated and highly corrupt lottery-style game)
"Illegal casinos" (i.e. unlicensed sites)
However, some states allow a few of these if they're offered by casinos/sportsbooks covered by legitimate governmental bodies. For example, the New Jersey Division of Gaming Enforcement and Pennsylvania Gaming Control Board.
Likewise, the list of countries where online gambling is legal is too numerous to mention as most games/sports are legal gambling game types. Although there have been cases where betting sites have been linked with illegal gambling, such as the founders of 1xBet using their site to launder money and place bets on children's sports events, the vast majority are reputable.
Some of the most common and reputable gambling site licenses come from:
The Malta Gaming Authority
The UK Gambling Commission
Curacao
Kahnawake Gaming Commission
Gibraltar Gambling Commissioner
Based on online and offline ways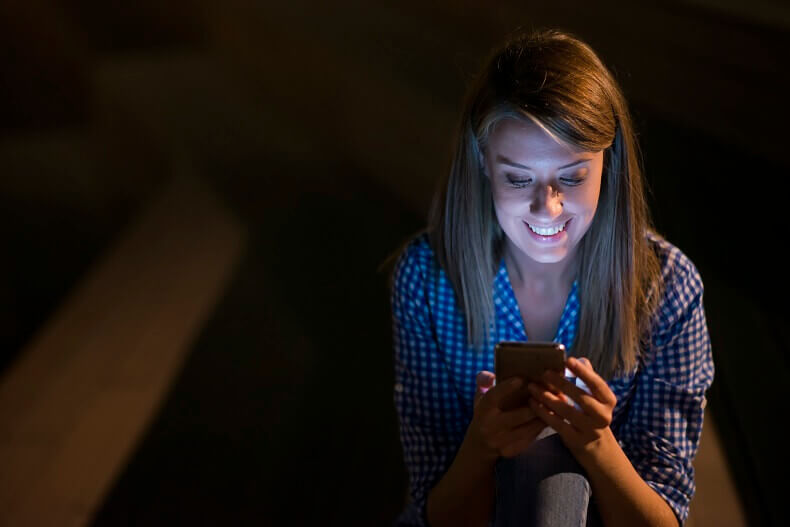 We've provided you with a substantial list of popular gambling games that cover both on- and offline betting. Offline and online gambling is any activity you can do that involves making a wager based on a particular outcome. From betting on a certain horse to win a race to playing a poker game to win the pot, there are multiple gambling game types, as we've covered throughout this article.
As we've also noted, basically any offline gambling game has an online equivalent. Their differences come into play when you consider how you place a bet/play the game. Online casinos and sportsbooks tend to have more game/sport variety, more competitive odds, and more bet types than land-based sites.
By contrast, offline gambling comes with better social aspects, whether it's the general atmosphere of a casino floor or the rowdy crowd at a soccer match.
However, as popular as some casino games and sports bets are online; there are a few games and events you likely won't find. For example, softball is a common sport in the US and Australia, but you're unlikely to find it on online sportsbooks. Likewise, if you're the kind of person who enjoys getting a big group of friends together for drinks and board games, you'll want to break out a physical board or pack of cards rather than crowd around a computer screen.
Gambling Terminology and Glossary
Gambling terminology is as varied as the types of games/sports. Therefore, it's impossible to adequately cover all terms here. However, we can give you a crash course in some of the most common ones. We've covered some of these elsewhere in this article, but they're worth repeating as they're important to know.
Moneyline: A very common type of sports bet that involves picking a team you think will win a game. This market is also known as 1×2. Basically, your task here is to predict which team or player will win the game.
Hand: Used in card games, this is the name given to the cards you currently have. Your hand is determined by luck and is the betting condition you will have to use and overcome to win the prize of the game.
Chip: In offline casinos, this is a small disc that can represent different sums of money and is used to place bets. Some online table games use virtual representations onscreen. Your chips are tokens for the funds you are playing in.
Totals, Over/Under: Different names for the same sports wager. You bet on how many points you think a team will win or lose a match by. This market is often used by experienced players with sports knowledge.
Betting exchange: Related to sportsbooks, a betting exchange is a site that offers wagers and odds on a variety of events. However, bets are made against other players, not the sportsbook. Although this rarely affects the types of available wagers, it does usually mean you pay less on the odds (i.e., you're not covering 'juice').
Juice, Vig, Vigish: This is the cut that a sportsbook (on- and offline) takes from your wager. Online, it's often shown next to spread bets as a number, e.g., -110. In short, this translates as you pay a 10% cut on whatever you wager.
Odds: The chances that something will or won't happen. Sportsbooks display these as decimals (e.g., 4.00), fractions e.g., (6/1) or American (e.g., -100 or +100). There's no actual difference in how these affect payouts; however – all they do is represent how much money you need to wager or can win.
Croupier: the technical term for the dealer at a table game. This is the professional who is responsible for the flawless course of the game.
RTP: Return to Player. Shown as a percentage for slots and sometimes table games, it represents how likely you are to win back from that particular game.
Volatility: Expressed as low, medium or high, this value represents how often you're likely to win something on a slot. Low equals lots of small wins, medium means occasional wins, high means substantial wins with long gaps between them.
As there are so many other terms to learn, we highly recommend studying the rules and bet types related to whichever game/sport you'd like to bet on.
---
Which Gambling Type Is Best?
The best gambling type depends entirely on you. There are X reasons why people like gambling, and they range from enjoying the social aspect of playing against other people to trying out different strategies.
The key is figuring out which types of games/sports you're interested in and then spend a bit of time finding an online casino/sportsbook that offers that game/sport and ideally has decent bonuses and promotions.
Which gambling type is best for winning?
When it comes to how many people gamble professionally, then the answer varies wildly depending on the country and type of gambling. As for when it comes to which is the best type to earn, the answer to this technically involves how much you bet and the odds (for sport) or RTP (for casino games).
For example, jackpot slots offer the chance to earn great rewards with a lucky spin. Poker is famous for many offline high-stakes tournaments, but a lot of sites also run online competitions.
We'd like to repeat our advice from the above section here and recommend you try out slots and virtual table games in demo mode to get a feel for them and see how well/often they pay out. Sportsbooks usually offer accumulator bets/parlays that can pay out very well – you will need to make real money wagers for these, however.
Which gambling type is best for socialization?
The best type for socialization also depends on what you like. If you like the energy of being surrounded by people, then sports betting could be for you. Try visiting a horse racetrack or watching a football game with friends.
Alternatively, if you also like to exercise your mind, casino card and table games might be more your speed. Online, many casinos have live sections with real dealers and in-game chat, so you can communicate with the host and other players. Lastly, Keno is a lottery-like casino game that's easy to play and usually offered in social environments like pubs.
Which gambling type is best to make you feel better?
This is a tricky one to answer as, again, any gambling game can give you a rush of adrenaline, and a dopamine hit. Gambling should always be fun, so if you like to play a few slot games after work to unwind, that's healthy. Likewise, if you only bet on a soccer match every weekend, that can be a fun way to pass the time.
The key here is to keep an eye on the amount of time you gamble and your bankroll. As long as you play responsibly and know your limits, you'll be fine. Maybe you've even read about a gambling type in this article you'd like to try out?
Which gambling type is best for entertainment?
Some people might talk about betting vs gambling, but technically, they're the same, and all forms of gambling are best for entertainment. Again, it just depends on what you find more exciting: spinning the reels of a jackpot slot, playing live casino game shows, or wagering on a boxing match.
Many online casinos offer demo versions of games, so you can try a few different types out without risking money to see which ones are the most exciting for you. Although it's not possible to do this for sports, some sites offer risk-free bets, so you can try out a wager or two and not worry about losing anything.