In case you are wondering who is the owner of Hollywoodbets, that accolade goes to Owen and Lesley Heffer. Their story began after Owen and Lesley arrived in Durban with her child after leaving Zimbabwe.
With little money to their name and few possessions, the couple began printing 100 tip sheets that they sold outside the Greyville Racecourse. As the popularity of the tip sheets grew, it provided Owen with the resources to open a small publishing company called Winning Form.
The small publishing company then began to publish racecards for South African horse races, and its success inspired Owen to partner with Suren Rampersadh to set up a bookmaking shop called Hollywoodbets near the Greyville Racecourse. That partnership and betting shop led to the opening of 96 betting shops in South Africa, and, as they say, the rest is history.
---
Headquarters – Where is Hollywoodbets Located?
While Hollywoodbets operates in other countries, such as the UK, and Ireland, they have chosen to remain located in South Africa. Currently, the corporate address for Hollywoodbets is 6 Tetford Circle, Umhlanga Business Park, KwaZulu-Natal, South Africa.
---
Key Individuals and Investors
Since its founding in 2000, Hollywoodbets has focused on developing its brand by hiring key individuals that share the company's vision of developing new ways to deliver a premium betting experience.
That includes maintaining key individuals, such as CEO Suren Rampersadh and Rowan Cross as the Chief Operating Officer, Sandisiwe Bhengu as Head of Operations, and Pedro Miguel Casimiro as Head of Marketing.
The two, who have been instrumental to the company's growth, are supported by other notable employees. This includes Adheesh Maharaj as the company's Financial and Commercial Executive Officer and Devin Heffer as the Brand and Communications Executive.
---
Hollywoodbets License Number and Security
As a South African sports betting establishment, Hollywoodbets is licensed by multiple gaming control boards. This includes:
✔️ the Gauteng Gambling Board (license #BRA-024)
✔️ the Limpopo Gambling Board (license #BOOK 007-LGB)
✔️ the Mpumalanga Economic Regulator (license #9-2-1-00051)
In addition, the company is licensed by the KwaZulu Natal Gambling Board (license #BOM0092) and the Western Cape Gambling Board (license #10000107-027).
In terms of security, Hollywoodbets has adopted industry-standard security measures to ensure its operational safety. This includes the use of secure servers, encrypted data transmission, fraud prevention techniques, independently audited games, secure banking options and responsible gambling policies.
---
Does It Matter Who Owns Hollywoodbets?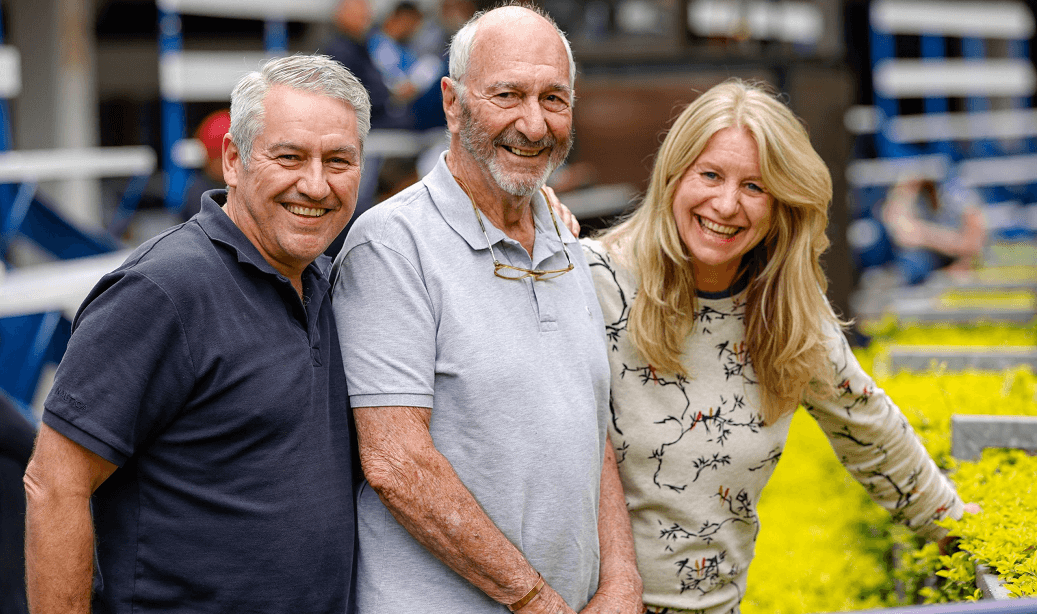 Yes, knowing who owns Hollywoodbets is important for several reasons. First, it verifies that Hollywoodbets is owned by a legitimate company and not a nameless brand that is owned by investors. Second, it ensures that Hollywoodbets will act responsibly to avoid damaging its reputation.
In addition, it is comforting for some to know that Hollywoodbets is owned by someone who has a long-standing commitment to the betting community. Similarly, others will find Hollywoodbets' status as a family-owned, independent bookie more attractive than those owned by publicly-traded gaming companies.
---
Can I trust Hollywoodbets?
Yes, there are many reasons why you can trust Hollywoodbets. For starters, it is a family-owned independent bookie that operates to the highest integrity standards. Second, Hollywoodbets is licensed by multiple gaming control boards and that ensures Hollywoodbets is a legitimate and trustable company.
---
The Future of Hollywoodbets
The future of Hollywoodbets looks bright as they continue to develop the brand and become recognized as a leading South African sports betting company. That, along with their local and international sponsorship agreements through the Hollywood Foundation, will allow the brand to cement its reputation as a leading sports betting provider as they expand into other markets.
---
FAQ
Which country owns Hollywoodbets?
Hollywoodbets is not owned by a country, and it is independently owned by Owen and Lesley Heffer.
What is the revenue of Hollywoodbets?
During the last fiscal period, Hollywoodbets generated $299.1 million in revenue.
When did Hollywoodbets Start?
Hollywoodbets was founded in 2000 in Durban, South Africa.
How Do I Contact Hollywoodbets?
You can contact Hollywoodbets via email, telephone or through its Twitter, Instagram, or Facebook social media accounts.
Does Hollywoodbets Sponsor Any Sports Teams?
Yes, Hollywoodbets is the proud sponsor of the Hollywoodbets Dolphins cricket team, Hollywoodbets Greyville Racecourse, Hollywoodbets Kingsmead Stadium, Hollywoodbets Scottsville Racecourse, Cell C Sharks rugby team and the English football team, Brentford FC.
Who is the founder of Hollywoodbets?
The founder of Hollywoodbets is Owen Heffer and his wife, Leslie Heffer.