Most experienced punters are aware of the cash out option and use it on a regular basis. In this review, we will pay special attention to the feature offered by Betway, how it works, and how to incorporate it into their wagering strategies. Many novice or hobby-punters, however, don't realise how useful this feature can be.
In this article, we're going to take an in-depth look at the full and partial cash out options available at Betway. The bookie is one of the largest betting websites to include both these early settlement options in its sportsbook, giving punters significantly more control over their wagers. Here's a breakdown of what we'll be covering in this article:
Soon, you should be able to start using this Betway feature to your benefit. We'll dive right in but if you want to spare a few minutes, look at our quick steps for using the Betway Cashout.
How to Cash Out with Betway – Quick Steps Tutorial

Knowing that Betway has these features available is all good and well, but how do you use them? To make it as easy as possible for you, we've broken the process down into easy steps below. We've also included a few things that you might want to watch out in some of the steps.
We're going to assume that you've already placed applicable wagers and would now like to cash out. Remember, you can only use this feature if a match hasn't started yet or is in progress. If the match has finished, you won't be able to use the feature at all.
Step 1: Go to www.betway.com and log in to the sportsbook.
Step 2: Go to the 'My Bets' section of the site. This is where all your betting slips will be listed.
Step 3: Click on the 'Open Bets' Section and look for the wager you want to cash out. Open it up and find your wager.
Step 4: If the feature is available for your chosen bet, you'll see the button available. It's important to take note of a few things here. You can settle your whole bet or do a partial one instead. It's also important to take notice of the amount you'll be given. Since you're not settling at the end of a match, Betway will offer you an amended amount. This amount can change throughout the game as well, so take notice of that.
Step 5: If you're happy with your selection and the pay-out amount, click on 'Cash Out' and then Confirm your choice.
---
What Is Betway Cash Out?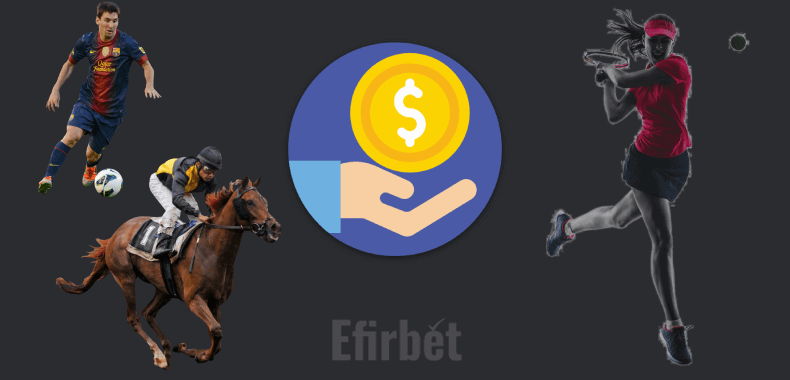 First of all, we want to point out that the cash out feature is the base of many popular betting strategies that you can use in the good sportsbooks, such as the sports section of Betway.
Let's give an example. There's a big match between Liverpool and Manchester. You did your homework and, several days before the match, you confidently placed your wager on Manchester to win. Unfortunately, things don't go according to plan. It's seventy minutes into the game, Manchester is two down, and it's not looking good for the team or you. What do you do now?
That is just one of the many scenarios in which you might want to use the in-game settlement feature. In the scenario above, you'd probably want to use the feature to settle your bets and cut your losses. Basically, using this option allows players to settle their bets before the end of an event or match.
Like the situation we described above, you might want to settle early if your bet is a winning one, but there's still a risk of it going south. The feature allows punters to settle their wagers early or before an event is over.
As you might expect, there are a few conditions attached to this feature, and it's not always available. Even so, many experienced bettors often make use of early cash out to protect their money or potential profit. Despite having to accept smaller returns on a wager that's been cashed out early, it's preferable to a complete loss.
The same goes for a losing scenario. It would be better to settle early and to lose some of your money, rather than losing your entire wager. Of course, there's always some risk involved, even with this feature. Just imagine cashing out a losing bet early to cut your losses. Suddenly, there's a turn of events that turns your wager into a winner. Ah well, better luck next time!
What Is a Partial Cash Out?
There might be cases where you'd want to 'hedge' your bet, so to speak. Betway is one of a few bookmakers that offer a partial cash-out feature. As the name suggests, partially settling your wager means taking only a portion of the offering, while leaving the rest of your stake in place. That stake will be paid after the game.
The partial feature will often be included within the regular screen for cashing out. You'll simply need to select the icon and then open the partial slider. By cashing out a portion of your wager while leaving the rest, you are, in a way, hedging your bets. Hopefully, you'll still come out on top with a profit!
---
Pros and Cons of Using the Cash Out Feature?
Pros
Settle a bet early, while it's still profitable
Cover your losses
Both full and partial cash out available
Lower volatility
Cons
Possibly leave winnings on the table
Doesn't count towards the Betway Club
---
Which Betway Markets Has This Feature Available
The feature sounds like it offers players so much more benefit than it does to the bookie. You might expect, as a result, that the bookmaker won't allow this feature on many of its betting markets. You would be surprisingly wrong, making that assumption. Actually, most of the most famous betting brands provide this option to the majority of events on their platforms.
Betway allows early and partial cashouts on most of its Win-Draw-Win betting markets. It also allows punters to use this functionality with single or multiple bets. In our opinion, that's quite a big positive point in Betway's favour. In time, Betway might even add this feature to more betting markets, so keep an eye open.
---
How to Tell If Cash Out Is Available on A Match
It's relatively easy to see if it's an available option available on any of Betway's matches. If you visit the market display, you'll see the team names, outcomes, and odds. Check for a CO icon next to a match's name. The diamond-shaped icon is Betway's standard green, with a CO clearly visible.
If the match shows this icon, it will have the feature available.
---
Betway's Cash Out T&C's
When it comes to online bookmakers, there are always terms and conditions. Whether you're claiming a bonus or simply browsing the website, there's a term somewhere that's covering your actions.
The same goes for using this settlement feature available on Betway. The bookie lists several terms and conditions that apply, but we'll be covering some of the key terms and conditions you need to be aware of below.
Terms and Conditions Overview
If the cash out option is available on your bets, you have the option of accepting Betway's offer. It's calculated on the current odds of a game and may change if the odds change.
The feature is available for single and multi-bets, and system bets.
If a bet is frozen or closed after you've requested a cash out, the cash out will be blocked.
Since live odds determine the value, it can change while your transaction is still in progress. Betway will stop the deal, display the new value, and you need to accept it before the bookie will continue with the process.
Betway reserves the right to remove this feature from its sportsbook without any notice or warning. They don't guarantee its availability on any event or type of bet.
If there's a technical issue or an error, Betway can cancel the offer and confiscate the payment. It can also void it entirely if it suspects suspicious activity.
You can't use this feature in conjunction with your free bets.
It's valid for use on single, multiple, or system bets, and can be used for both pre-game and in-game wagers.
Once you've approved the transaction and accepted the terms and conditions, you can't reverse the process. For example, if you're cashing out early to cut your losses, but suddenly your team takes the lead, it's tough luck.
There are occasions when the feature may not be available due to technical difficulties or in-game events. Betway can't be held responsible for any issues that arise from this.
And that's it! It's quite a few rules to read through, but it's important to be aware of these factors. Any of these can impact your use of the feature, so make sure to read them carefully.
---
Frequently Asked Questions
Do you still have a few questions? No problem! Here are a few of the most common questions that punters ask about cashing out. Hopefully, you'll find the answer you're looking for here.
Where do I check if my bet is eligible for cash out?
If you visit the 'My Bets' section on Betway, you'll be able to check on all your unsettled bets. Find the one that you'd like to cash out and see if the icon or feature options are visible. If you see the icon and prices available, you're good to go.
I'm using a free bet. Can I still cash out?
There seems to be some disagreement on this. However, Betway's terms and conditions clearly state that you can't use it with your free bet. If you do try to cash out your free bet, the chances are that you'll simply forfeit the bonus completely, or that Betway will block the transaction and penalise your account. It's not worth the risk.
Will it still qualify for The Betway Club?
Unfortunately, no. If you cash out your bet early, it will no longer qualify for the Betway Club.
Why Is Cash Out Suspended?
Betway may occasionally suspend the feature. During critical moments in events and matches, its live markets may be suspended. As a result, Betway will temporarily disable this feature for the event. Break Points in tennis matches are an excellent example of such a critical moment, or when a dangerous attack occurs in a football game. Once the game resumes and the live markets are available again, Betway will re-enable the feature. It's important to note that, if you've placed a multi-bet, having one pick's feature suspended will also suspend it for all the other picks for that wager.
What Bet types are eligible?
Betway allows punters to use this feature with single and multiple bets, as well as system bets.
---
In Conclusion
Many bookmakers have begun to offer this feature to punters, but very few have done it to the extent that Betway has done. Bettors can use either a full or partial cash out and can expect to see the feature available for most matches, rather than a select few.
Remember, though, that nothing in gambling is entirely without risk. You might just forfeit a more significant win or accidentally forget to calculate in the stake of a free bet. Always double-check your numbers before you confirm the process.
Hopefully, you now have a better idea of what Betway's cash out feature is, and how to use it. Good luck, punters, and remember to have fun!