Mobile App for Android
The evolution of smartphones and the World Wide Web has brought plenty of advancements into the e-commerce world and to the online gambling scene. This is a blessing and has, in turn, made it easy for us to communicate and do things in better and easier ways. With BetWinner's new mobile app, it will be easy for you to place your bets, bet on live events, bet on a range of markets available on the specific sporting event and request for a cashout. In short, you will be in a position to access all features available on BetWinner's platform at the palm of your hands.
How to Download and Install the .apk file?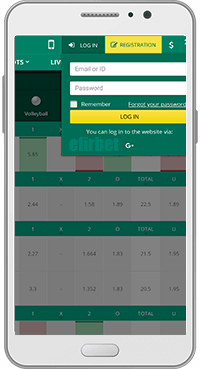 Before you start downloading the .apk file, you need to make sure that you have allowed your device to install applications from unknown sources. This is available in your setting menu. If your phone has a search tab, search for "unknown sources" and check the box to allow installation of applications from unknown sources. This means that your phone will allow the installation of apps that are not from Google Play and in this case, it is the BetWinner's app which is from their website.
Step 1: Load your phone's browser.
Step 2: Enter BetWinner's URL.
Step 3: Scroll down to the 'Mobile Applications' button where you are redirected to the page where you can download the .apk file.
Step 4: The Android Users download link is located below the iOS download link.
Step 5: You will be able to download the file if your phone is running on Android 4.1 or higher.
Step 6: After the file has successfully been downloaded, you will locate the file in the downloads section where you will get the recently downloaded .apk file.
---
Mobile App for iOS
The iOS users have not been left behind; from BetWinner's site, you will also be in a position to download an app that's supported by your iPhones, iPod, and iPads. This means that you will also have an easy time betting from your handheld devices and play your favorite slot or table game while on the move. With the iOS app it will be easy for you to follow up on your bets, make new bets and even cash-out on a bet that you think will not work out in your favor. Getting in touch with the support team will be easy as well. With a dedicated application, you can create a Touch ID which will not require you to log in all the time when you need to get to your account.
BetWinner has invested a lot when it comes to the security and this being in place; you need not worry about your security when playing from the app.
How to download and install the app
Step 1: Visit the Betwinner app from your phone's browser.
Step 2: Scroll down to the "Mobile Applications" button tap on the button, and you will be redirected to the download page.
Step 3: Once you tap on the download button, the download will start, and it will only take a few seconds to be complete.
Step 4: After the file has been downloaded you will need to tackle a couple of settings to allow for installation of apps that are not from App store.
Step 5: Go to the "Settings" menu scroll to the "General Section" and to "Device Management". Within the "Device Management" section, go for the "KONTRAST,000" where you categorize the app an enterprise app.
Step 6: Select "KONTRAST,000" and have the app updated as trusted.
Step 7: After the app has been verified, you can start enjoying sports betting from BetWinner's app.
---
Review of Mobile Site Version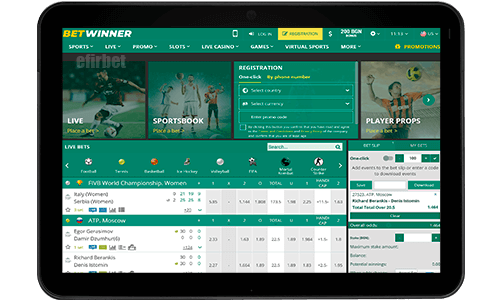 When it comes to the mobile site, there are not many differences compared to the desktop site. There might be differences in the design, but these will not interfere with your betting in any way. The only difference is that with the mobile site will be accessed from your mobile devices' browser, but for the app, you will have to download it to the phone.
With the site version, you will have all features available, and you will not be taking up space on your phone by downloading the app even though the app does not take up much space, but if your phone has a small storage space, the site version will come in handy. The site's layout is also great and compact as we would expect for a mobile site. This makes it easy for you to place your bets and get to sporting events you wish to bet on pretty quick.
---
Mobile Sports Betting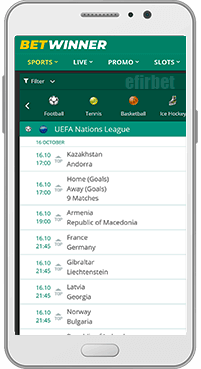 Betting at BetWinner has been made unique and informative. When you choose to bet at BetWinner, you will get information on analysis. This will give you the chance to analyze the odds in real time and you will find the information trustworthy and will assist you in a great way in making the right decisions on your bets.
The reason behind BetWinner's great odds is that they have a vibrant and dedicated team that gives the best analysis and professional information on all sports. This is the reason you always have great odds compared to other bookies.
You get the chance to bet on a host of sporting events that appeal to you. This will be based on your predictions on the outcome of the match, the correct score, total goals, HT-FT, number of send-offs, and the goal scorers among other factors. When it comes to tennis, you might think that you have limited options, but this is not so. In tennis, you will also have the opportunity of getting a huge selection of tennis markets to bet on as well. These can be on the outcomes, sets score, totals, and handicaps.
For the best betting experiences with BetWinner look at the many betting opportunities available for you. Study the odds, make your choice and place a bet on your favorite sport.
---
Mobile Version Features
There are a host of reasons why you would love to play from your mobile devices, and one of them is the convenience. This is one of the amazing features that come with the mobile version of BetWinner. Another reason would be the uniqueness that comes with the mobile apps, if you wanted to access your bets when you are at the bar, all you need to do is get your phone and place your bets. You can even make live bets from your mobile devices.
With the mobile version, you will not be missing out on anything compared to the desktop version. All the important features are available on your app, and a few touches will get you to your activity of choice.
For the apps, you can create a unique login ID where you need not enter your username and passwords every time you're logging in. For the iOS app you can create a touch ID, and for the Android app, you can have a four-digit password.
Virtual Sports
Mobile players of BetWinner will be happy to understand that there are options to bet on virtual sports while they are on the go. There are several virtual sports offered from BetWinner. Among them are football, horse racing, tennis, cycling, basketball and greyhounds, just to mention a few. The virtual sports events are held for a couple of minutes, so you quickly understand whether your bet wins or losses.
Live Casino
Another good feature of BetWinner's mobile app is the Live Casino section. There, players can bet on casino games which are held with live video streams. Real dealers are managing the games and you can watch every move while betting thru the specific platform. It is optimized for mobile users, so you will not have any troubles to play live casino games from your mobile device.
Live streaming
The option is connected with the events which are available for live betting. Not many online bookmakers offer a live stream video for their mobile users but BetWinner does. There are streams for different sports games such as football, tennis and basketball. With that and the others in-play betting features, mobile players of the operator will find themselves in a very comfortable environment for betting.
Cash out
They have such an option, but in another version. The Company offers a "Bet slip sale"; feature. If customer does not want to wait until their bet has been settled, they can sell the bet slip back to the company in part or in full and get money in their account immediately. The service is available in "My Account – Bet History" or in the "My Bets" tab on the bet slip.
---
Mobile bonuses
When it comes to the bonuses, BetWinner does not have bonuses that are specifically dedicated to the mobile punters. The bonuses are available across the platforms; this means that you will not have a bonus dedicated for the mobile version alone or the desktop version of the bookie. The bonuses available at BetWinner will be available to you regardless of the platform you're using. When it comes to the play through requirements, regardless of the platform you are betting on, your bets will contribute the same way to the wagering requirements as long as you place the best as instructed.
---
Differences between mobile version and apps
There are not many differences between the mobile site version and the apps, but the major one would be the fact that you have a dedicated app that's unique and created to perfection to cater for your betting and casino needs. As for the mobile site version, the quality can be compromised by your internet's bandwidth or the bugs that might be affecting your browser. In the event where you are connected to internet or ISP that has barred gambling sites, you will be restricted from accessing BetWinner, but this will not be the case when you have the app. When it comes to the platform's features, things might not be much different since you can deposit, withdraw, make pre-match and live bets from both the site and app.
Mobile App
Pros:
The app is dedicated to offering the best betting experiences
Provision to allow push messaging for notifications
Cons:
The app needs to be updated from time to time
Mobile Site
Pros:
You need not download an app
Accessible from any gadget even a friend's phone
Cons:
Can be restricted where betting is not permitted
---
System requirements and compatibility
When getting the mobile applications, you need to be keen on whether the apps will work on your devices or not. If you think that your hand-held devices are not good enough for the apps, no need to worry, you can go for the mobile site version of the site where you load BetWinner's URL on your browser, and you'll be good to go.
When it comes to the Android version of the app, you need to be running Android 4.1 or higher to have the app working on your smartphone or tablet without any problems. When it comes to the iOS app, they have not specified about the version that will be supported, but we always advise you to have one of the latest versions available for a better experience. When you have a higher version of the iOS app, you will get one of the best experiences when you bet from the app.
All in all, the app works great and will give you the best betting experiences as it is built specifically to give you an experience that you will hardly get elsewhere. In the list below we have some of the hand-held devices' brands that will make your experience with the apps worthwhile and the best when it comes to Android and iOS devices.
Sony Xperia
Samsung Galaxy
Galaxy Note
LG
Huawei
iPhone
iPad
Galaxy Tab
iPad Mini
HTC
---
Payment methods
Banking is a sensitive aspect of online betting and BetWinner is well aware of this. This being the case, they have invested a lot in making sure that you have peace of mind when you choose to credit funds into your real money playing account. With their state of the art encryption technology, you can be sure that they will have all your information safe. Your information will be secure whether you are depositing from your desktop or mobile devices.
The table below gives you the limits and available methods at BetWinner.
| Paymenth Method | Deposit Minimum | Deposit Maximum | Time for Deposit |
| --- | --- | --- | --- |
| | $1 | No Limit | Instant |
| | $1 | No Limit | Instant |
| | $1 | No Limit | Instant |
| | $1 | No Limit | Instant |
| | $1 | No Limit | Instant |
| | $1 | No Limit | Instant |
| | $1 | No Limit | Instant |
| | $1 | No Limit | Instant |
| | $1 | No Limit | Instant |
| | $1 | No Limit | Instant |
| | $1 | No Limit | Instant |
| | - | No Limit | Instant |
| | $1 | No Limit | Instant |
| | $1 | No Limit | Instant |
| | $1 | No Limit | Instant |
| | $1 | No Limit | Instant |
| | $1 | No Limit | Instant |
| | $1 | No Limit | Instant |
| | $1 | No Limit | Instant |
| | $1 | No Limit | Instant |
| | $1 | No Limit | Instant |
| | $1 | No Limit | Instant |
| | $1 | No Limit | Instant |
| Paymenth Method | Withdrawal Minimum | Withdrawal Maximum | Time for Withdrawal |
| --- | --- | --- | --- |
| | $1 | No Limit | 1 min – 7 days |
| | $1 | No Limit | Instant |
| | $1 | No Limit | 1 min – 7 days |
| | - | No Limit | - |
| | $1 | No Limit | 15 Mins |
| | $1 | No Limit | 15 minutes |
| | $1 | No Limit | 15 Mins |
| | $1 | No Limit | 15 minutes |
| | - | No Limit | - |
| | $1 | No Limit | 15 minutes |
| | $1 | No Limit | 15 minutes |
| | $1 | No Limit | 15 minutes |
| | $1 | No Limit | 15 minutes |
| | $1 | No Limit | 15 Mins |
| | $1 | No Limit | 15 Mins |
| | $1 | No Limit | 15 Mins |
| | $1 | No Limit | 15 Mins |
| | $1 | No Limit | 15 Mins |
| | $1 | No Limit | 15 mins - 5 days |
| | $1 | No Limit | 15 Mins |
| | $1 | No Limit | 15 Mins |
| | $1 | No Limit | 15 Mins |
| | $1 | No Limit | 15 Mins |
, , , , , , , , , , , , , , , , , , , , , , , , , , , , , , , , , , , , , , , ,
, , , , , , , , , , , , , , , , , , , , , , , , , , , , , , , , , , , , ,
---
About BetWinner
BetWinner is young compared to other companies in the betting industry but with the experience in their portfolio would earn them a table with the bigwigs in the industry. They have more than 400,000 online users on their platform, and they boast of having a multitude of sporting events published on their platform every month.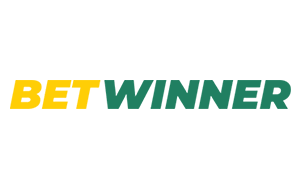 The platform has live betting available 24 hours every day with more than thirty markets being offered on each of these events. They have a range of markets for their punters, and these are correct score, run of play, European handicap, the first team to score, over/under and odds/even among others. When it comes to the type of bets, you will find accumulators, chain bets, singles and system bets.
As for the sporting events, as we mentioned earlier, they have a host of sports for you. These include basketball, tennis, football, volleyball, boxing, handball, American football, Aussie rules, bandy, biathlon, table tennis, rugby, formula 1, horse racing and greyhounds in a myriad of more.
Why you need to be part of BetWinner Mobile Betting:
They have a wide array of sports events;
The betting process is fast and reliable;
They have the best odds in the market;
The services offered are professional, secure and offered in great confidentiality;
You get to convert your virtual predictions into real money;
BetWinner is licensed by the Government of Curacao to offer online betting services.
---
FAQs
Does BetWinner have unique bonuses for mobile users?
They necessarily do not have any unique bonuses for their mobile users. Regardless of the medium, you are using; you will be able to redeem the bonuses from the mobile app, mobile site or desktop site.
Can I redeem the welcome bonus from my mobile app?
Yes, you can. If you have not redeemed the bonus before, then you can redeem it from the mobile app or site without problems.
As a newbie punter will I be able to set up my account from the mobile app or site?
If you do not have an account with BetWinner, you will be able to set up your account in a few steps from the mobile app or site.
How long will it take for my deposit to reflect in my account after depositing from my mobile device?
Most of the banking methods supported by BetWinner will have your deposit processed instantly.
Is it possible to view my betting history from my mobile device?
This is possible; you will be able to view all the settled and pending bets from your mobile device.
Is it possible to adjust my odds type and language from the app?
You can choose your preferred language and odd format from your app without problems. From the setting menu, you can choose from 50 languages and six odd formats.
Will I be able to play casino games from the mobile app?
This will be absolutely possible. Not only will you be able to bet but you will be in a position to play casino games like poker, slots, video poker and live dealer games.
---
Conclusion and Rating
BetWinner is a relatively new bookie, but this is not the impression you get when you first play with them. As a newbie player at the site, you will love the sites design and the multiple sporting events that you can bet on their platform. They have some of the best odds in the industry and the best information when it comes to betting and some of the popular sports. For their mobile site and apps, they have done a great job where they have not compromised on any of the features associated with the mobile site. You will be impressed by the uniqueness in the applications built for Android and iOS mobile users as well as the multiple activities that you can fulfill when using the apps. Every bit of their apps and site is worth it.