How we rate bookmakers & casinos
Step into the shoes of the experts who work at Efirbet! We're offering you the unique opportunity to look at the workflow that goes into testing and evaluating a betting website. Moreover, you can learn how we keep our pages up-to-date and provide helpful information.
From first impressions to a top-tier analysis
We invite you on an improvised journey that will take you through the steps of every analysis of an online bookmaker or a casino found on our website. Take a look at how the overall overview of all gambling operators is going:
1. We monitor the market and notice some of the promising names in the industry
A part of our job is to follow the development of the online betting market up close so that we can keep you up to date with the latest trends. In this way, we can notice some of the more promising new operators that impressed us. After conducting research, we must decide if they are worth your attention. If the answer is yes, we begin the entire analyzing process.
2. We do a quick check and decide who will research the brand
The first step is to take a quick look at the betting platform and decide which of our betting experts is best suited to do the brand's testing. Our team consists of in-house and external consultants with interests in various fields. Some have a lot of experience in sports betting, whereas others have been a part of the online casino industry. You can learn more about our team by visiting the "About Us" page. This is where we will include our content consultants, as well as writers.
3. We start working on the betting website
Once we are done with the planning, it is time to start working on the betting website. Generally speaking, the process consists of 10 steps, which aim to take a full look at everything the operator offers. Every author who writes reviews tries out everything the platform has to provide. This person also takes notes and makes an overall assessment of the given brand's conditions.
We get to know the bonuses that the operator provides
We know very well that offers are essential to our readers, so before we jump into action, we carefully look at the list of bonuses. After an in-depth overview of their conditions, we decide which ones to activate and test.
Usually, we take advantage of the sports betting proposals, but if some of the casino bonuses seem interesting, we choose them instead. While testing the betting platform, we also monitor the bonus rollover requirement. We must ensure these conditions are met, check which sections and bet types we can use, and more.
Once ready, we use the data for our main and bonus reviews.
Registration and verification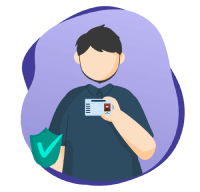 Although almost all gambling platforms have tried to make it as easy as possible for their players to open an account, some registration processes at different operators have their specifics. That's why we think taking a good look at the process is crucial.
First, we make a list of all the data required by the specific operator to open an account. Of course, we don't forget to mention the security measures related to keeping your information safe.
After that, we usually go through the verification process to see how it works and what kind of data is required from the players. We need to find clear rules, get feedback from support when needed, and complete the process within the timeframe the operator promises.
We take a look at the payment methods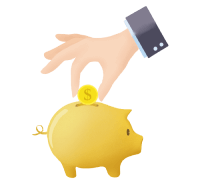 The platform's payment solutions are among the most important factors for players, and our team understands it very well. As soon as we finish the registration process, we head over to the deposit and withdrawal section to familiarize ourselves with them.
If the operator has various options, we are usually left with good impressions. We pay little attention to the long list of options because we focus mostly on the offered payment types – bank cards, electronic wallets, cash, online payment systems, cryptocurrencies, and mobile payments.
We know that players are becoming increasingly capricious and want to get the best possible experience from the bookmaker or casino they choose. That is why most of them want to use the payment solution they are comfortable with.
We test the sports section and the process of placing a bet
This is the step of our overall analysis that takes the most time. The authors of our reviews do everything they can to get a clear idea of the betting conditions at a given operator. Consequently, we test as many aspects of the sports section as possible. This includes options such as: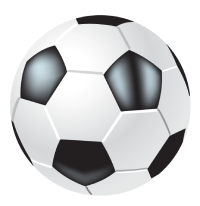 Checking the available sports
Comparing the odds
Getting to know the list of useful betting features
Placing a bet and checking the options offered by the betslip
Testing the conditions for Cash Out before the start of the event
Testing the live betting options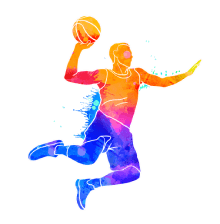 Although the live bets are the same as the regular bets, they usually have their own subsection. This is not done by accident because the live betting itself is slightly different.
Everything in live betting happens in real-time, so players must have the needed preparation to react. In fact, the same applies to the betting platforms themselves – they have to be reliable so that they can not only offer bets in real time but also perform flawlessly when hundreds or thousands of players want to place a bet simultaneously, and the odds keep changing. That's why we pay attention to a couple of factors while reviewing the "Live" sections:
👉The changing in the odds👉Is the system lagging👉Is there a Live Cash Out option
We take a look at the casino section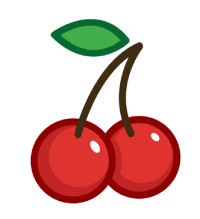 Our team is happy when it has the chance to review the operator's casino section, and it does that using the same dedication and precision. You may not know, but more and more sports fans love relaxing while playing slots or table games with real croupiers.
Consequently, while testing a betting platform, we also patiently go through the casino section. Of course, we start with the list of casino software suppliers because the more providers a given brand has, the more games it will offer.
After that, we aim to check if the operator offers a wide variety of game types and if they have a demo option. Of course, we always try out at least a couple of slots because this allows us to get an overall idea of the casino section.
We test the live casino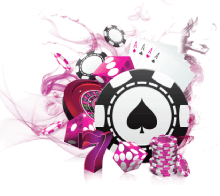 The live casino is another major aspect that is available in almost any betting platform. Operators usually rely on world-famous studios with a wide range of games with professional croupiers to offer more games.
Our goal is to check the virtual table games provided by every software supplier. Of course, we do not have the opportunity to test everything, but we always pay attention to the types of games and the limits each table offers.
Ultimately, it is important that each customer finds something interesting. In most cases, operators pay enough attention to the games with live dealers and even have exclusive offers.
We test the additional game sections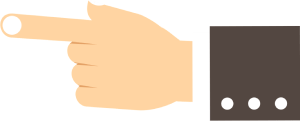 After covering the standard gaming sections, we focus on the additional ones. They're quite a nice addition to any operator's portfolio and include the likes of lotteries, TV games, fantasy sports, virtual sports, and more.
We've noticed that people spend more time on a more diverse betting platform, which explains why many sites focus on them.
We test everything listed here via a mobile phone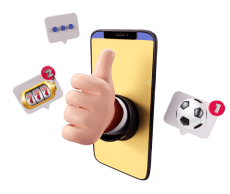 The things we have mentioned so far represent the most important components we use when evaluating a given gambling website. However, it is vital to check the performance of a given betting platform when using it via mobile devices.
During this analysis, our authors go through everything again, but this time, they use a smartphone or tablet with different operating systems. Ensuring the site has no issues when using the live betting section is essential. We also pay extra close attention to the table games with real croupiers.
We use our many years of experience to determine whether a given operator has mobile services that are worth it. Regardless if a specific platform has a separate app or only focuses on the mobile version, our expectations are pretty high because more and more people decide to play using their smart devices.
We test the customer support team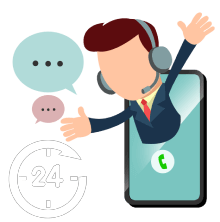 We are almost done with our overall assessment after analyzing the most critical components of a given platform. That said, we do not underestimate the feedback from the operator and whether the customer support staff can adequately respond to people's needs.
We've all had situations where we had to talk with a support team that's rude and incompetent, and we know that this can ruin our fun while playing. Therefore, the customer support department should always offer users a top-notch experience.
To ensure this is the case, we put the support teams to the test by asking them for all kinds of details about their betting products and offers. We also ask them about a real or a fictional problem related to using the website.
4. We use our notes to write our review
After we get an overall impression of the specific platform, we start preparing our reviews. Since we must show you the gambling environment offered by the given brand, we emphasize all elements important to customers. We separate the data into different reviews to make reading and finding the information you need easier.
5. Formatting and publishing
After preparing and proofreading our text, we submit it for approval to our editor-in-chief or content manager. We are team players, so every opinion towards improving our content counts.
6. Our work regarding the operator doesn't end here
After publishing the reviews, Efirbet's team tries to provide its readers with special promotional offers. To achieve this goal, we try to contact the gambling operators directly. Usually, once they go through our reviews and make sure everything is okay, they give us an exclusive offer for all of our clients who register using our buttons or those who apply our bonus codes.
From now on, deciding whether to play on a given platform is in your hands. Our ratings and information about a specific operator update constantly, depending on the importance of the given brand. We are always ready to provide some companies with a higher rating as long as they have improved their services. Of course, we can also revise our positive rating if we receive reports from our readers about different problems.