It's a question that most punters have asked, and not just about Betway. A Best Odds Guaranteed promotion is how a bookmaker promises its bettors that they'll get the most competitive odds available on the market. Your wager or the outcome of an event doesn't matter – you'll get the best return possible.
Some punters may even go as far as to say that there's just no promotion more important than best odds guaranteed, or BOG. When choosing a bookie, these experienced bettors will often poke around their promotional sections to see who offers BOG promotions, and who doesn't. Not having one available is a quick way for a great bookie to lose out to its competitors.
The question here, though, is whether Betway has a BOG offer or not. Yes… and no. Betway often has best odds guaranteed offers available, usually for horse or greyhound races. Most often, its BOG offer is for the Cheltenham races.
Unfortunately, at the time of this article, Betway doesn't have a BOG offer available. This may be due to recent global events. However, once races resume, it's highly likely that Betway will put its BOG offer back on the cards. Keep checking the promotional section of the site! It's essential for you to remember that this offer is seasonal and it comes from time to time.
We can help you prepare to take advantage of this excellent offer. In the meantime, you can check out the regular Betway bonuses and find one that suits you best.
But let's start with a more in-depth look at what Best Odds Guaranteed means.
---
What Are Best Odds Guaranteed?

The core concept of a BOG offer is essentially explained in the title itself. It's a best odds guaranteed offer, and that's exactly what the bookmaker promises to do. That said, it can be quite a bit more complicated, so we're going to take you through this step by step!
The first thing you need to understand is that BOG offers mainly apply to horse and greyhound races. You may occasionally find these offers for other sports, but Betway's offers are primarily on horse races and the occasional greyhound race.
The second thing you need to know is that Betway isn't promising to give you the best odds available online. If every online bookie all promised the best odds, you would, at best, have a whole range of bookies offering the same odds. Not exactly what you're looking for. Instead, Betway undertakes to give you the best possible odds available on the site.
That might sound a little nonsensical, but let's look at how the process works. First, Betway determines the pre-match odds. It fluctuates quite often before an event begins, and the odds might get longer or shorter in the lead up to the race. With a BOG offer, Betway virtually guarantees that you'll receive the payout from the longer, more lucrative odds.
Are you still feeling a little lost? Let's go into more depth with a practical example.
How BOG's Work – Example Wager
Placing wagers with Best Odds Guaranteed is relatively straightforward. Let's say that you'd like to place a bet on Presenting Percy, a fan favourite, at odds of 9/1. But, in the time leading up to the race, the odds begin to fluctuate. Suddenly, the odds on Percy winning is 11/1, rather than the 9/1 odds you initially took.
With these longer odds comes a bigger payout, so you might want to shoot yourself in the foot. Don't load the rifle yet, though, because it's BOG to the rescue. All you need to do is keep your wager on your original odds of 9/1. Once the race finishes, Percy proudly takes the win, you'll receive your payout calculated on the longer 11/1 odds.
It's as simple as that, in theory at least. Your wager still needs to win, so if Presenting Percy lost to Delta Work, the BOG offer wouldn't do you much good. There are also a few other terms and conditions that apply to these offers, and Betway's BOG offers are no different. We'll look at those in more detail as well.
It's important to note that best odds guaranteed offers don't work retroactively. The only odds used for your wager will be from the moment you placed your bet and onwards.
---
Pros and Cons
Pros
Stand a chance to get a higher return on your wager
It's a low-risk bet
Cons
Only bets placed after 9:00 GMT on the day of the race will qualify
Not available for all races or sports
Your BOG winnings will be limited to a certain amount every day
Not currently available
---
Which Wagers Qualify for Best Odds Guaranteed?
We'll go over more specific terms and conditions a bit further on in this article. However, there are a few rules that define a qualifying wager. These differ between bookies, so we'll be looking specifically at Betway's rules.
Most important is knowing when to place your wager. While some bookies allow you to place your wager a day in advance, Betway doesn't. Only bets placed after 9:00 GMT on the day of the race will qualify. You also need to wager at least €/£10, or €/£5 for an each-way bet. Note that these amounts may differ depending on the race. There have also been Betway BOG offers with the minimum bet set at €/£1 for a single bet, and €/£50 for an each-way wager.
Finally, some races don't qualify for these promotions, so make sure to double-check which races Betway offers the BOG on.
---
How to Use BOG Offers
Making use of a BOG offer is really easy. Once you know how the offer itself works, taking advantage of it won't take much work at all. We've broken down the steps for you below:
Step 1: Visit www.betway.com and log in.
Step 2: Go to the sportsbook and look at the available races for the day. The race must take place on the day that you're placing your bet.
Step 3: Select the runner that you want to back and add it to your betting slip.
Step 4: Enter your stake and confirm the bet. Your betting slip will show the odds on which you placed your wager.
Step 5: If your stake was high enough, you placed the wager at the right time, and the race qualifies for the BOG offer, it will automatically be subject to best odds guaranteed.
Step 6: If your wager wins, you'll receive your winnings. The amount you're paid will depend on what the longest odds were from the time you paid your bet to just before the race started.
And there you have it: how to take advantage of a BOG offer in six simple steps. When Betway does list a BOG promotion again, you'll be able to use it to your advantage.
---
Betway's Best Odds Guaranteed T&C's
Here are a few key terms and conditions that you need to be aware of before using one of Betway's best odds guaranteed offers:
You must place your wager after 9:00 GMT on the day of the race, but before the race actually begins.
You can't use bonus or free bets rewards to qualify for a BOG promotion. It must come from money you deposited yourself.
The maximum amount you can win daily with BOG is limited. If your winnings exceed Betway's limit, you won't receive them.
The minimum wager amount may differ between best odds guaranteed promotions, races, and types of bets. The minimum ranges between €/£1 and €/£50.
Those are the most important things to keep an eye out for when it comes to BOG offers on Betway.
---
How Does Betway Compare to Other Bookies?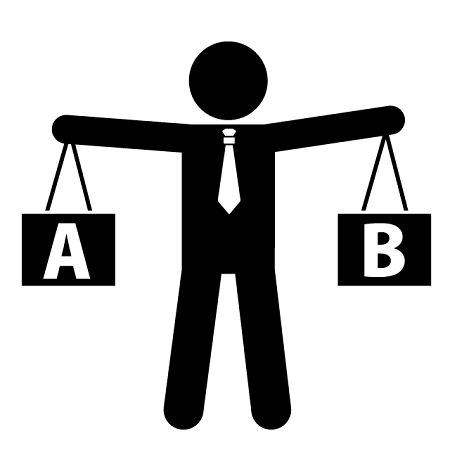 The process of
choosing the best bookmaker
is very subjective, and many of the qualifying criteria come down to player preference. That said, there are a few bookies that offer excellent best odds guaranteed offers. BetVictor, for example, is one of the most popular choices amongst fans. Not only does it have BOG offers, but it often has the best odds available on horse races compared to competitors.
If you don't like the added pressure of having to place your wager on the same day as the race, you might prefer a bookie that gives you more leeway. Bet365, BoyleSports, and Sportingbet allow punters to place qualifying bets the day before the race. Other bookmakers, such as Bwin, Unibet, Coral, and Betfair, enable players to place their bets from 8:00, rather than 9:00. One hour can make quite the difference.
There are several other factors, as well. Some of these bookies have higher limits on daily winnings, while others give you better odds on multiples. In the end, you'll need to decide which feature s you prefer. Once you've found a bookie that gives you the experience you want, the rest will fall into place.
---
Frequently Asked Questions
Do you still have a few questions regarding BOG betting on Betway? No problem! Here are some of the most common questions we've encountered regarding BOG offers and how to use them.
Do All Bookmakers Have A BOG Offer?
Most of the top bookmakers in the UK will have BOG offers available for horse or greyhound races. That said, there are still many bookies who don't have these promotions available, or that remove them when there aren't any applicable races or championships happening.
Are BOG Offers for Horse Racing Only?
BOG offers are usually meant for horse racing, but Betway does occasionally have these offers for greyhound races as well.
On Which Races Can I Use BOG Betting?
Betway only covers races in the UK and Ireland with their BOG promotions. Sometimes the offers are limited to specific races as well. For example, at one point, Betway had a BOG offer that was limited only to Cheltenham races.
Are There Any Key Terms I Need to Know About?
Most bookmakers try to keep their terms simple, while still protecting themselves against fraudulent or suspicious activities. Betway does have a few key terms, though. For example, only bets placed after 9:00 GMT on the day of the race qualify for the BOG offer. If you need to know about any other terms and conditions, you can visit the Betway website.
Which Races or Betting Markets Aren't Included?
Ante-Post bets, overnight prices, place only, match bets, and enhanced price offers will all disqualify a bet from best odds guaranteed. There might be additional types, races, or markets that are excluded, depending on the individual offer. Always remember to read the terms and conditions thoroughly.
---
In Conclusion
If you see a bookie without a Best Odds Guaranteed promotion, it doesn't immediately mean that it's horrible. Yes, it's a big draw for punters who prefer to bet on races, and many fans consider this a must-have. Odds can make or break a wager, and we fully understand that even a minor chance at getting more significant returns is a big deal.
However, some bookies have cyclical or seasonal offers, and judging them too quickly might make you miss out. Betway, for example, often features BOG offers, but removes them when there are no races for punters to bet on.
If you want to take a chance at increasing your winnings while betting on horse or greyhound races, making use of a BOG promotion is undoubtedly an excellent way to do that. Hopefully, you'll now have a more thorough understanding of what a BOG is, how it works, and how you can use it to your advantage.
Good luck!