20.03.2018
Intro
Bet365 today is known to be one of the most popular and successful betting platforms online. The company has a long way in the business which made it the preferred choice by many bettors.
According to the news around the Internet, Bet365 holds a certified gambling license by the UK Gambling Commission. This in itself makes the company legitimate and very safe.
Keeping up with technology, Bet365 also created a mobile app that became equally as popular as the original website platform. With its features and designs, it became a successful gambling app that new and existing customers enjoy alike.
Below you can find our experience with the mobile services of Bet365 shared from first-person view.
Bet365 Mobile app for Android
Let's start with the basics – how to install and download the betting app on your Android device. Unfortunately, it can't be found in the Google Play Store, so I took the following simple steps to get the Android app.
How to Download and Install Bet365 App for Android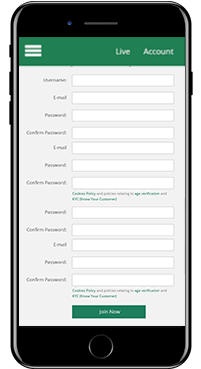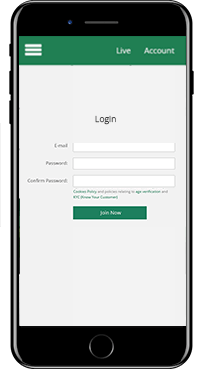 Step 1: I went to the official Bet365 mobile website.
Step 2: I configured my Android's security settings as I have clicked on "Settings" and then on "Security". After that, I clicked on "Unknown Sources" and then "OK".
Step 3: Then I went to the bottom of the Bet365 mobile website and clicked on the "View all Bet365 apps".
Step 4: In the next step I had choose which app to download. The choices were Sports betting, Poker, and Casino.
Step 5: I made my choice and downloaded the .apk file of the app.
Step 6: Then I installed the chosen app on my phone.
Step 7: At the final I have been logged in my account and started playing.

Download Bet

365

app for Android
In my opinion for the features, online gamblers will definitely enjoy the different sports markets available mobile. They'll also like the mobile Bet365 live in-play betting on their phones. The live sports feature also provides a great experience when using it on the phone. I noticed that there is also a cashier feature to allow withdrawals and deposit funds whenever I want. Lastly, it has a minimalist slider web design that's both aesthetically appealing and interactive at the same time.
Bet365 Mobile app for iOS
Other than Android, I had the chance to download the app in an iPad or an iPhone.
Just like its Android counterpart, the iOS version also has the same features and designs. As I had noticed, it has the mobile Bet365 live in-play betting feature, live streaming, cashier, and slider design.
How to download and install Bet365 app for iOS
To download the Bet365 app on an iOS device, you may just follow these steps:
Step 1: First, I went to my iTunes and looked for the Bet365 app.
Step 2: Then I have downloaded and installed the Bet365 app on my iPhone/iPad.
Step 3: At the last step I have been logged in my account and started playing.

Download Bet

365

app for iOS
Mobile site version review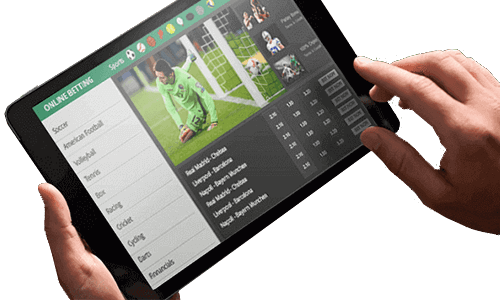 If you don't like downloading apps into your phone, you have the option to use the mobile website version. I am accessing Bet365's mobile site version when I visit their official website using a mobile browser. The mobile version is pretty much like the website but with less content.
Differences between mobile app and mobile site version
To know more about the mobile website, let's check out some of the differences between the app and the mobile site version which I have noticed:
Mobile App
The mobile app has a very user-friendly interface that is really interactive and does not need any redirecting when I navigate. When I have downloaded either of the Android or iOS Bet365 mobile apps, I could click on any option easily and navigate quickly since there are also sliders. Both Android and iOS Bet365 mobile apps are also more aesthetically appealing because of the bold colours and the visuals that beautify the app. The only disadvantage is the need to download the app to a phone. This will take up your space, your battery, and quite a lot of your internet bandwidth.
Mobile Website
The best advantage of the mobile website is that it's easy to access and I don't need to download anything. With regard to its features, it's the same as the website but with less content and it is more organized. It's also cleaner to look at than the website and very easy to navigate.
However, the disadvantage of the mobile website is that the pages still need to be redirected from one webpage to another, unlike the app which has a slider and other features. It's not as interactive as the app in that sense.
Bet365 mobile sports betting
Bet365 mobile sports are definitely one of the main attractions of the app. One of the great things about Bet365 mobile sports is that there are a lot of betting markets that can be checked out here. The great thing about using the mobile app is that I can see the markets and leagues easily when I open the app. I can also place my bets effortlessly and quickly.
Bet365 mobile sports
If you're a regular gambler, you can bet in all kinds of markets using your phone. In the mobile feature I can choose over dozens of betting markets and leagues that include football, basketball, tennis, and racing. I can even bet on virtual sports and political elections. There are more that you can choose from, but these are some of the most popular ones to date.
Bet365 mobile casino review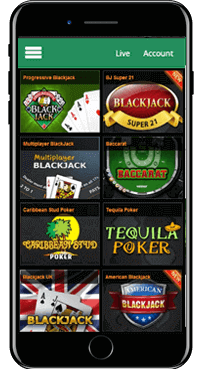 The Bet365 mobile casino is also pretty cool for players who like experiencing the casino through their phone. The Bet365 mobile casino is like a real casino in a sense that it has all the games that can be found in an actual casino. I can play card games such as blackjack or baccarat. I can also play other casino games such as roulette and slots.
Bet365 mobile poker
For die-hard poker enthusiasts, there is also a separate part of the app for playing poker. Since poker is one of the most popular card games among gamblers, I can bet that Bet365 mobile poker platform was made to be the best that I can play in. The Bet365 mobile poker allows everybody to play against other players as well.
Bet365 mobile bonus
One of the best advantages of Bet365's mobile services is that I can take advantage from every single bonus which is available at the main website. In our opinion, this is good for every mobile bettor who could activate different bonuses.
18+ |
T&C apply
| begambleaware.org | Play Responsibly.
System Requirements and Compatibility
There are several system requirements that you have to take note of in order to play the Bet365 mobile app. If you don't have the necessary requirements, you might want to make settings adjustments or updates to your system. Below is a list of phones and operating systems which we had tested.
For Android
For Android, you need to have a version of 4.0, which is Ice Cream Sandwich, or newer in order to play. The Android models or devices that can be used are Samsung, Sony, Asus, ZTE, HTC, Lenovo, Windows Phone, Huawei, LG, and Acer phones.

For iOS
For iOS devices, you'll need to have an iOS version of 5 or newer if you want to fully enjoy the app (this is especially needed for the live streaming feature.) Some devices where you can use the app in are the iPhone 3, 3S, 4, 4S, 5, 5S, 6, 6S, and 7. You may also download the app in any iPad device.
Mobile payment methods
There are several payment methods that I found for depositing and withdrawing money to and from my account. In my latest tests I used different banking options, some payments with electronic wallets. All of them allow to make deposits and withdrawals.
*WARNING: SOME OF THE METHODS MAY BE UNAVAILABLE NOWADAYS. PLEASE CHECK BET365`s WEBSITE FOR ADDITIONAL INFORMATION.
My verdict and App rating
The Bet365 mobile app is definitely one of the best mobile gambling apps that you can find. With its superb list of betting markets, Bet365 can give you a great betting experience on your mobile device. It has a great and practical cash out option to allow you to stop your bet in the middle of the event. You can also live stream each game like you're watching it on TV. The only difference is you can bet while watching.
It is also highly optimized so that it won't slow down even if you have a slow internet connection. With its interactive design, it also really goes well with the device's screen. The only hassle comes if you're an Android user because you can't download it on your Play Store. With this, the app receives a rating of 9 over 10 score.
Join Bet

365

mobile