Last update by Efirbet :
Understanding how to check your balance at Betway is crucial! Run-of-the-mill as it may sound, the steps are the very foundation of confirming your bankroll every time you place a winning bet, assuming you know how to win with online gambling, or whenever you need to cash out your earnings.
The good news is that Betway keeps things simple, meaning it will take you only a few seconds to confirm your balance, as you can see below:
---
Steps to Check your Balance at Betway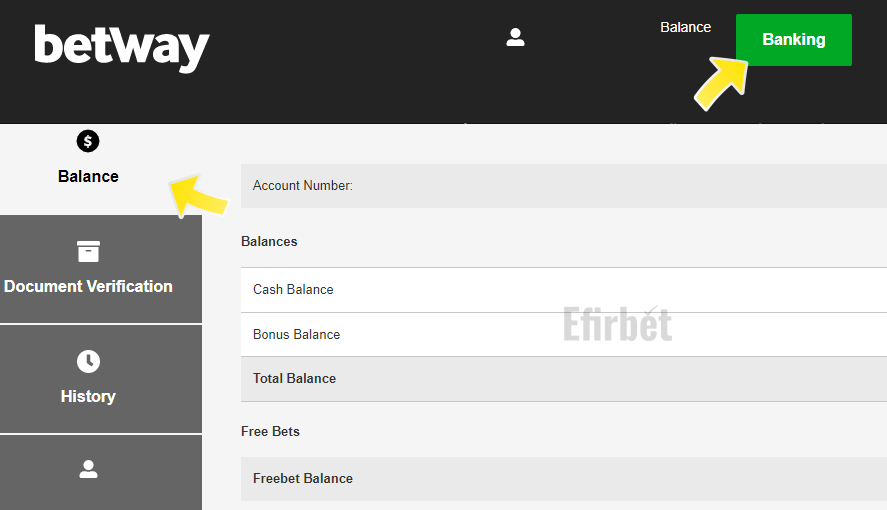 'How do I check my Betway balance' is a common question across gambling circles, especially among members of the site. However, fret not! To check your Betway balance, all you need to do is:
Launch Betway on your computer or phone.
Click the 'Login' button to sign into your account.
Check the top right corner of the site.
You will see your balance right next to the 'Bank' tab.
---
Steps to Check your Betway Balance via SMS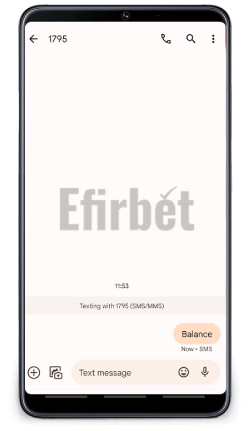 While the online method is one way to check your Betway Balance, the operator included an option to accomplish the same objective via SMS. To do so, apply these simple steps:
Open a new text.
On the text field, type 'Balance'.
Send the SMS to 1795.
Wait for a reply from Betway.
---
How To Withdraw Your Money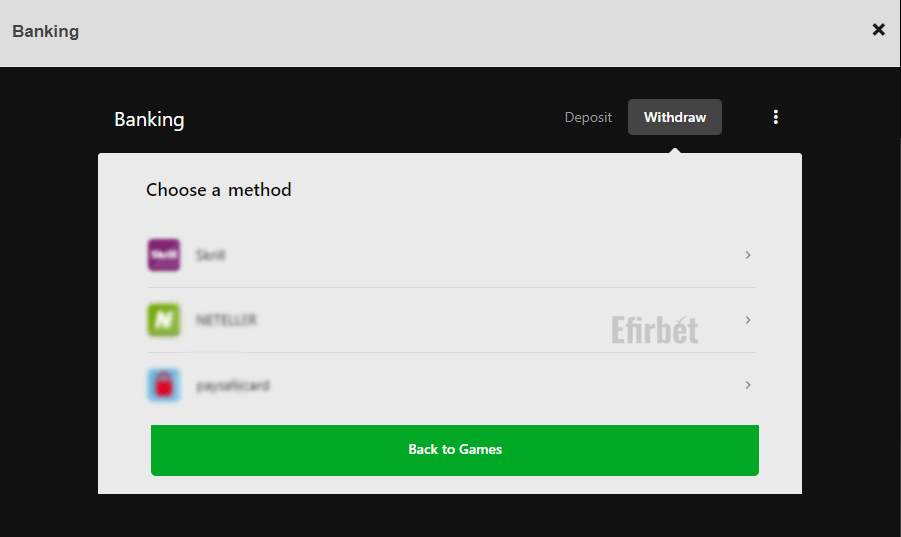 Now that you know how to check your Betway Balance, it is time to learn how you can cash out from Betway after a successful online gambling session. The steps are simple and hassle-free, therefore, accommodating to both new and veteran members.
In conjunction, Betway has various easy-to-use payment methods you can opt for when withdrawing cash from your account. For example, you can use EFT, Nedbank Send-iMali, Absa CashSend, FNB eWallet, 1ForYou Voucher, and Standard Banks Instant Money.
To use any of the options mentioned above, simply launch the site on your PC or smartphone. After that, follow these steps to complete the Betway Withdrawal process:
👉 Log in to your Betway account – Access your Betway account using your Username and Password.
👉 Click the dropdown menu – Open the dropdown menu so that you can view the options provided.
👉 Select withdraw on the options provided – From the options provided, click on withdraw.
👉 Choose your preferred withdrawal method – Pick a suitable method of withdrawal, for example, EFT, FNB eWallet, or 1ForYou Voucher.
👉 State the amount you want to withdraw – Enter the amount you want to cash out, keeping in mind the withdrawal limits.
👉 Submit the withdrawal request – Send the form to the operator so that they can approve your withdrawal and process your request.
---
FAQs
How long do withdrawals take?
Withdrawal processing speeds vary depending on the payment method. This can be anywhere between 24 hours and up to 7 days.
Where will I find my bonus balance?
You will find your bonus balance on the form that will come up when you click the dropdown menu on the top right corner of the site.
Which currency will I view my balance in?
You will view your balance in the currency you choose when registering for a Betway account.