The Malaysian gambling market is diverse and interesting. Gaming activities in the country have been known for a long time. Casinos, lotteries and horse racing are types of gambling that are allowed by Malaysian laws. But still, other forms of gaming activities such as online betting remain out of the regulations and the legislation.
Therefore they are considered illegal. Now the government of Malaysia is trying to make changes to the current legislation to allow online gambling and to start regulating it thoroughly. The fact is that a big part of the population of the country enjoys online betting. This is the reason why we will introduce you to the list of online betting sites in Malaysia.
---
TOP Betting Sites in Malaysia
| | |
| --- | --- |
| 🥇 1. Rabona | Best Overall Performance ✅ |
| 🥇 2. Parimatch | Most Attractive Sportsbook ✅ |
| 🥇 3. 1xBet | Greatest Odds ✅ |
| 🥇 4. Melbet | The Best Betting Features ✅ |
| 🥇 5. BK8 | Greatest Design ✅ |
Many Malaysian punters are eager to access online gambling platforms and place bets on their favourite sports. The good news is that lots of international betting sites accept players in Malaysia since online gambling in the country is not officially banned but is not fully legalised yet. In this article, we will present to you the top bookmakers where Malaysian punters can enjoy the best betting services, top features and other extras.
Parimatch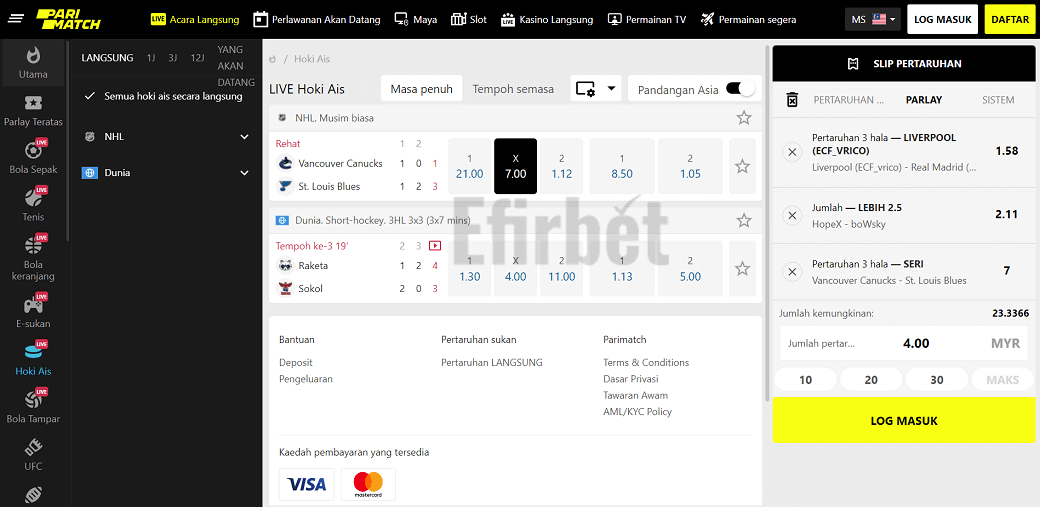 The brand Parimatch is a renowned online bookmaker in Europe, but it also gained huge popularity in many Asian countries too. It has a rather long experience in the gambling business. It started to offer its services in 2000. Currently, this betting site is licenced in Curacao but also has local licences in Belarus, Kazakhstan and Russia.
Patimatch has a well-managed betting site where punters can find almost all the options that they would need. The sports list of this operator includes the most anticipated and popular events. The selection of available betting markets is also impressive. But there are other extras too. The live streaming of Parimatch is of excellent quality, and many options are included in its in-play section.
Advantages:
Great variety of sports
To betting markets are available
Excellent live streaming
Dedicated mobile betting apps
Disadvantages:
The longer account verification procedure
Not many languages are supported
1xBet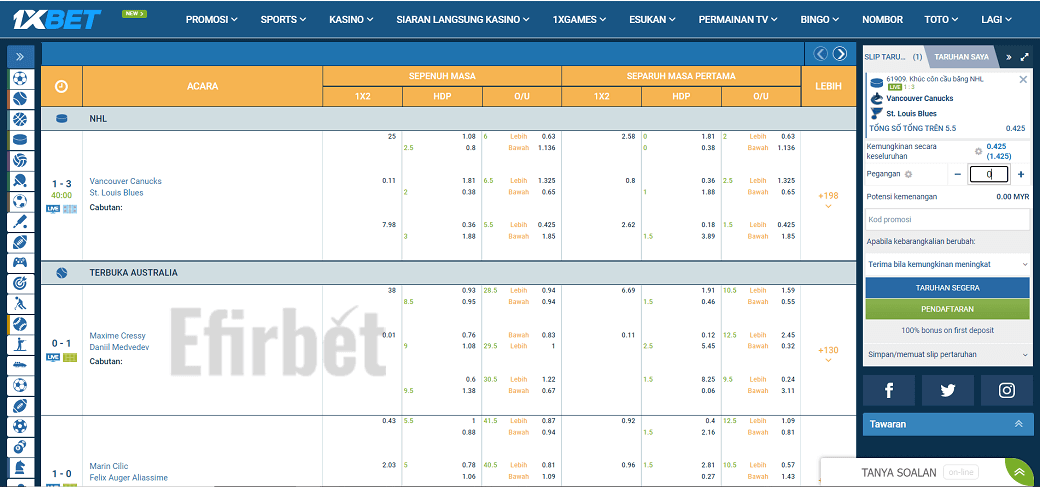 1xbet is among the best bookmakers that managed to establish a strong presence in many Asian countries too. It is also well-known in Malaysia. Established in 2011, this operator quickly managed to build up a good reputation. Currently, it is licenced in Curacao and has multiple local licences in Kenya, Nigeria, Russia and other jurisdictions.
1xbet has an advanced betting platform, offering more than 50 different sports. This online bookie is known for its higher betting odds and good profit margins. The platform offers both European and Asian views, which makes it convenient for different types of punters. Its live streaming service is excellent, and at the same time, punters can use lots of extra features in the live betting section.
Advantages:
A huge number of sports
Great live streaming service
Lots of betting markets
Bet Builder and Edit my Bet option
Disadvantages:
Slower customer support
Outdated website design
Rabona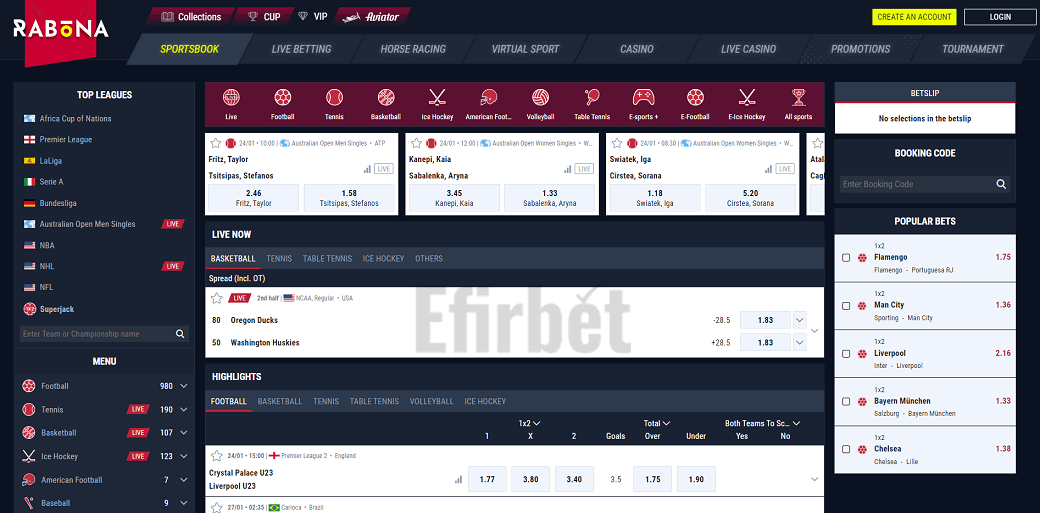 If you ask yourself the question "Where to bet in Malaysia", then know that Rabona will be an excellent choice. If you prefer to punt in new betting sites, Rabona will make you a very good impression. This operator was launched in 2019 and is licenced in Curacao. It has a strong Aian presence and is operated by the Tranello Group of Companies.
You can find lots of useful features at Rabona. It is included in the list of online betting sites in Malaysia due to several major reasons. First, this online bookie offers top payment methods, including Bitcoin. Punters can use a cashout feature and claim different betting promotions. More than 30,000 pre-match events are available every month.
Advantages:
Various types of sports
Lots of events every month
Bitcoins are accepted
Attractive betting promotions
Disadvantages:
Asian handicaps are unavailable
No dedicated mobile apps
Melbet
In 2012, Melbet started to accept players. This online bookie quickly became one of the most popular new betting sites with an established reputation in Europe and Asia. Tutkia Ltd is the company that manages the services of this operator. Melbet is also one of the bookies with a valid Curacao licence. This bookie also has several local licences in Kenya and Nigeria.
The Melbet betting site offers only the most attractive and preferred features. Punters can enjoy more than 1,000 pre-match events every single day. The multi live feature of Melbet is yet another great advantage. Punters will be able to use a cashout and benefit from various alternative bets. Moreover, users can also benefit from faster withdrawals.
Advantages:
Multi live option
Cashout is available
Quick withdrawals
Betting apps can be used
Disadvantages:
Bet Builder is unavailable
Odds on Asian handicaps might be lower
BK8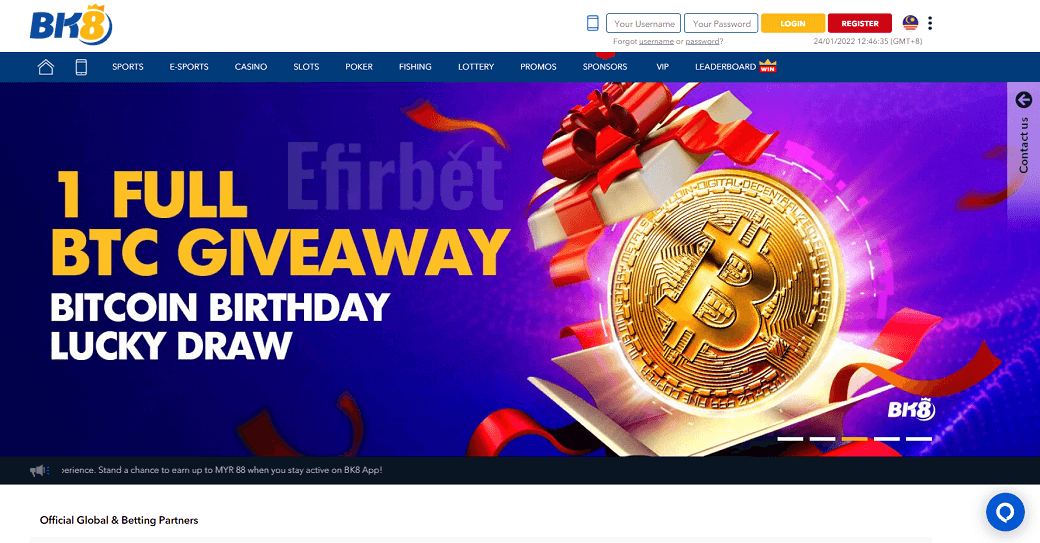 BK8 is among the most popular Asian online betting platforms. It is also ranked among the new betting sites. It started to offer its services in 2015. The services of this operator are trusted, and BK8 has a valid licence from Curacao. BK8 is among the top bookmakers that many punters in Malaysia prefer.
BK8 deserves attention because it offers lots of convenient betting features and options. This online bookie boasts more than 60,000 events every month. The options that punters can benefit from are a lot. Cryptocurrencies are supported, the selection of sports is good enough, and there are lots of top betting markets to choose from. Besides, there are no betting limits.
Advantages:
Lots of sports events
No betting limits
Fast withdrawals
Offers cryptocurrencies
Disadvantages:
The odds may be less competitive for some sports
Bet Builder is unavailable
---
Why You'd Better Bet Online in Malaysia?
Online betting in Malaysia tends to be the most convenient option in case you want to place wagers on top sports. There are not many land-based betting establishments in the country. Most of the land-based betting locations in the country accept wagers on horse races. Therefore, accessing online betting sites is the best alternative for Malaysian punters.
---
Is it Legal to Bet Online in Malaysia?
No, currently, online betting in Malaysia is considered illegal. However, the legislation does not specifically ban Malaysian from accessing online betting sites that are not located and registered in the country. Therefore, the laws can not prohibit international betting sites from accepting players from Malaysia. This is the reason why many Malaysian punters prefer to register at the top bookmakers and enjoy the most popular sports.
---
Other Interesting Facts About Online Betting in Malaysia
The regulations regarding online gambling in Malaysia are not clearly specified in special laws. The legislation allows only land-based casinos, lotteries and horse racing. Online betting is considered illegal because there are no specific articles in the legislation to describe which forms of online gambling activities are prosecuted. Besides, lately, there have been propositions for changes in the current legislation that would legalise online gambling in Malaysia. Therefore, the situation regarding online betting may change soon, and it may become legal.
---
Are the Malaysian Bettors Restricted by Some Bookmakers?
No, most of the top bookmakers for Malaysia accept players from the country. Hardly any betting site will restrict Malaysian players. Most of the operators accept lots of customers from the country because a big part of the population is eager to enjoy online betting activities.
---
Other Interesting Gambling Facts
Currency
Malaysia has its national currency. This is the Malaysian ringgit. It is the official currency in the country and is used across the territory of Malaysia. However, not many operators offer promotions in Malaysian ringgit.
Population
Malaysia has a big population. More than 32,730,000 live in the country. But there are different religious groups. This is the reason why gambling in the country is not fully banned. 61.3% of the population are Islam, while Buddhism covers 19.8%. There are 9.2% Christians as well.
Active players
Since Malaysia has a bigger population, the number of people aged between 25 and 45 is bigger too. Therefore, the percentage of active players is not that small. This is the major reason why the Malaysian gambling market is attractive to most of the top bookmakers. Many of the best online casinos also accept players from Malaysia.
Regulatory authority
Since not all forms of gambling activities in Malaysia are prohibited, the country has specific institutions that are meant to control gaming activities. The major gambling regulatory body in Malaysia is the Betting Control Unit. It is a division of the Ministry of Finance.
Licensed gambling products
Several types of gambling products are legalised and allowed in Malaysia. These are land-based casinos, lotteries and horse racing. To be able to offer their services, casinos, lottery locations and horse racing bookies in the country need to have a licence from the governing authorities.
Types of operators
Only legalised land-based establishments are allowed to operate in the country. But as well already mentioned, online gambling is more or less positioned in the grey market. But this does not mean that Malaysians can not access the services of online operators. Online casinos, online betting sites as well as online poker sites are the most popular operators in Malaysia.
---
How to Pick the Right Betting Site in Malaysia?
There are specific key factors that you need to consider before you choose the top bookmakers for Malaysia. Safety is a major priority. Therefore, you need to check if the operators have any valid licences from renowned international gambling regulatory organisations. The list of available sports is also important, together with the diversity of betting markets that you can choose from. Also, check for extra features such as live streaming, cashout, bet Builder, etc. The number of available payment methods is also a factor to consider.
---
Are There Bonuses for Malaysian Players?
Yes, many of the top bookmakers offer generous betting sites bonus offers. However, not all of them are promoted in Malaysian currency. Nevertheless, punters in the country can find other attractive bonuses for Malaysian customers that can be claimed with other popular currencies that are accepted internationally.
---
What are the Most Popular Sports to Bet on in Malaysia?
Among the most popular sports in Malaysia are football, basketball, tennis, hockey and volleyball. Since there has been a British presence in Malaysia in past years, other sports such as cricket and rugby are also popular.
---
Is Mobile Betting in Malaysia Popular
Online gaming activities in Malaysia are preferred by many customers in the country. Therefore, lots of punters also prefer to place wagers through their mobile phones. The mobile betting segment in the country is well-developed and offers lots of possibilities before operators who accept Malaysian punters.
---
Are Online Casinos Popular in Malaysia?
Yes, many of the players in the country like to access the best online casino and play the top-ranked online casino games. Most preferred by users in Malaysia are the online slots and the table games such as roulette, blackjack and poker. However, real dealer games also tend to be among the most preferred pick of players in Malaysia.
---
What are Supported Payment Methods?
The online betting sites that accept Malaysian players support many of the top payment methods such as Visa, Mastercard, Neteller or Skrill and PayPal. But other payment systems are also accepted – Trustly, EcoPayz, Paysafecard, etc. E-wallets tend to be preferred by the bigger part of online bettors because they offer instant deposits and fast withdrawals. Cryptocurrencies such as Bitcoin are also among the most popular ones in recent years.
Are there taxes on winnings?
Since online betting is considered illegal, there are no dedicated laws that require that punters need to pay taxes on their gambling winnings generated from online betting. However, the gaming operators that are licensed in the country need to pay specific gambling taxes.
---
Questions and Answers
What are the best betting sites in Malaysia?
There are lots of operators that accept players from Malaysia. However, only the gambling sites that we have included in the list of online betting sites in Malaysia offer the best services to punters from the country.
How to start betting at the top bookmakers in Malaysia?
What you need to do first is to register as a new punter. Then, you have to access the cashier of your account and choose a preferred currency and deposit.
Are there any betting bonuses for Malaysian customers?
Yes, some operators offer betting sites bonus offers that many Malaysian punters can claim. However, not all promotions can be claimed in the local currency. Many bonuses for Malaysian customers can be claimed with other popular international currencies.
Can you punt on the go in Malaysia?
Yes, most of the top bookmakers for Malaysia have great mobile compatibility. They can be accessed through any mobile phone or tablet. Some betting sites even offer exclusive mobile apps.
Is it legal to bet online in Malaysia?
Currently, online betting is considered illegal. However, there are no specific laws regarding online gambling, and, therefore, many Malaysians access the top bookmakers to place wagers.
What sports do Malaysia punters like to bet on?
Football, basketball, baseball and tennis are among the top sports in Malaysia. But many punters also choose to place bets on cricket, volleyball, rugby and other sports.
Can you bet with Bitcoins in Malaysia?
Yes, many of the operators that are included in the list of online betting sites in Malaysia support cryptocurrencies. Bitcoins tend to be extremely popular among Malaysian punters too.
---
Final Thoughts
Online betting in Malaysia is still not regulated properly. Nonetheless, many punters from the country like to access the top bookmakers and place bets. The operators from our list of online betting sites in Malaysia, however, offer excellent betting services. Punters can choose from top sports and use various betting markets. Most of the betting sites offer lots of extra betting features such as live streaming, cashout, Bet Builder and others.