Ad disclosure
Here at EfirBet (EB) we pride ourselves on having a site that is completely ad-free. No ad blocker is needed while browsing EB. At the same time, we do use affiliate links to earn commissions (every time you click a link and sign up at a betting site). This revenue helps us deliver quality and trustworthy reviews for our readers at no additional cost to them. Read the EB
About Us
page if you want to learn more.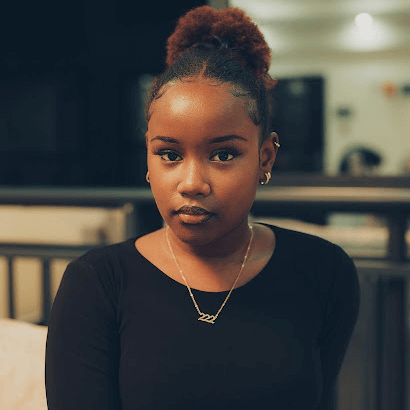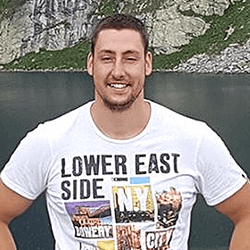 How to download 888sport mobile app on Android?
Android is one of the most popular operating systems right now. It mainly used on many devices. Thus, the 888sport app mobile is made to be compatible with these devices. When downloading the 888sport mobile app, you can instantly tell that navigating is easy as the app is simple. People who are new to this will not find it hard to scroll around and find the sports they'd like to bet. 888sport aims to provide only the best. Thus, they make sure that they are making their mobile app not only user-friendly but also extensive as their online gambling sites.
The 888sport mobile download process is simple. All you have to do is to load the bookie's platform in your mobile browser. The site will automatically detect you are using a mobile device and will offer you the 888sport mobile app download.
How to install 888sport mobile Android app?
Step 1: First, you will have to install the app on your phone. If you download the app from an unknown store, there's a high chance that your phone would block it. If this happens, just simply go to your phone's settings, go to security, and then click on the "allow unknown sources" button.
Step 2: Now, you can proceed with the installation of the app. However, you will have to undergo the registration process. To do so, go to www.888.com on your phone's browser and register to 888sport before you download the app.
Step 3: This time, go to www.888sport.com and proceed to download and press the 'OK' button.
Step 4: Go to the top menu, slide it down, and then locate the 888 APK file.
Step 5: Find the 'Package Installer' and click on the 'Install' button.
Step 6: At this point, the 888sport mobile download will begin. Your device will notify you once the process is complete.
How to download 888sport mobile app on iPhone and iPad?
Although Android is widely used by the majority today, there are still other operating systems such as iOS. That is for devices like the iPhone and iPad. Thus, 888sport also made their app compatible with these. The 888sport app for iOS devices has similar features to its Android counterpart. Again, its general feature is simple yet sleek. The only difference between the two operating systems is that the iOS device doesn't have to connect to a mobile browser to download the app. You have to search for it on the Apple app store. Lastly, although you'd get the same features in the app, the interface for iOS devices is larger and clearer, making it better for viewing.
How to install 888sport mobile app on iPhone and iPad?
Just like the Android, 888sport mobile download is simple for iOS providers. Here are the steps:
Step 1: You can directly download the app from the Apple store. Simply type 888sport app mobile on the search bar and just click on the download button.
Step 2: To register, click on 'create account' to make a profile.
Step 3: Add the necessary details after you read and check the terms and conditions.
Step 4: At this point, all you have to do is add any additional details like your phone number.
Step 5: Once done, you can already use the app.
---
Top Reasons Why You Will Love the 888sport app for iOS and Android
The 888Sports mobile app is free to download.
It doesn't require you to have the latest iPhone or Android-based phones. It runs smoothly on older OS-versions, too.
There are devoted apps for each essential part of the 888sport non-mobile website. There are 888Sport Betting Mobile app and 888Sport Mobile Casino. You can choose only to download the app you'll be going to use.
888sport Mobile Sport Betting
Aside from the general design, the 888sport app has several great key features that make betting enjoyable. Here are some of the most notable features in the app:
Sports Variety


We all have different tastes in sports. In this app, people can enjoy betting since they can pick the sports that they're passionate about. Some of the most popular betting sports are football, golf, racing, rugby, and tennis. Plus, over a hundred of events are offered regularly, making the app an active place for sports betting.

User-friendly
Whether you're a new user or not, you can instantly feel comfortable with the app since the interface is not complicated. Everything organised, so getting familiar is quick.
Live Betting
In 888sport, you can join in live betting events. Also, you're given choices to either go for a pre-game or in-game bet, which is good since you have an option.
Cash-in Feature
Although not all markets covered, the cash-in feature in the app is one way of settling a bet, depending on the display value before it comes out in the market.
Banking Options
You have several banking options, so it's convenient. Also, 888sport only allows banks that are secured and authorised. Thus, transactions involving money are guaranteed to be safe.
Perks and Bonuses
The app is also generous in providing bonuses, free bets, and rewards such as the triple odds you'd get when you're the first better on an event.
Responsive Customer Service
The app comes with informative guides and tips on its interface, but if you have unanswered queries, 888sport's has a responsive customer service team who can assist you right away.
The mobile developers of the app improved the overall look of their interfaces, making the colours brighter and the interface much more visually appealing. The app is well-liked not only for its visual properties but also for its dynamic features.
How to Place Sports Bets on the 888sport iOS App
You can place real money sports bets from your iPhone or iPad and Android-device very quick. First of all, make sure you have a positive balance in your account. After that, select your favourite sport and choose the preferred event. Mark the odds applicable to the desired market by tapping on your touch-screen. The wager will automatically appear in your mobile betslip.
888Sport Mobile Betting App Key Features
Menu – It's user-friendly, quick and simple to use. You can find all that you are looking for, without wasting much time.
Search Bar – Find markets, sports, teams and prices with a single click. If you have a favourite team, you'd be able to locate its matches in no time.
Live Stream – Bet & Watch horse racing action from all UK tracks. This feature makes you feel like a real visitor of the TOP horse racings.
Best Odds Guaranteed – On all UK & Ireland horse racing. Place your bet using the highest values on the market.
Live Betting – On thousands of global sports events. 888Sport offers an exquisite In-Play section.
Enhanced Wincasts – Bet with boosted odds on a range of sports.
Top Odds – You also get the most attractive values on 888Sport-sponsored clubs.
Cash Out – This essential feature gives you the chance to lock in a profit or cut your losses before an event has finished.
Graphic Visualisations – If the live streaming of live events is not available, you can take advantage of the premium graphic visualisations.
Racing iCard – View all the latest horse racing stats and facts. Stay tuned for all the important horse racing events.
Mobile Site Version Review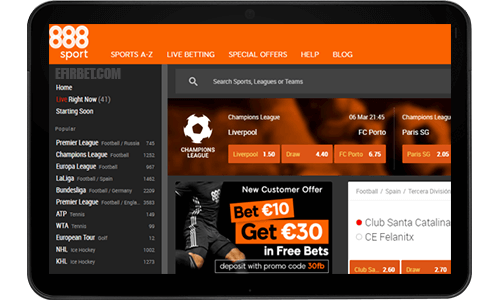 When using a mobile browser, everything remains the same as the app is designed to be responsive to any device. Using the mobile site version is comfortable and hassle-free since everything already provided. You can even choose a preferred language when using the site, so it's convenient to use when you don't have your phone with you. Also, the process of betting is similar. Thus, you wouldn't have to worry about facing unfamiliar steps along the way.
Differences Between Mobile App and Mobile Site Version
The features found on these two remain the same. When it comes to the interface, there are minor changes, but they're not noticeable at all. The app and the site version have the same access in terms of markets and events. Also, both have the option to bet on a live game or not. The only difference between the two is that you can get free bets on the app. Therefore, if you want to earn daily bonuses, opt for the mobile app.
888sport Mobile Bonus
As mentioned earlier, 888sport mobile app has many perks. In fact, by simply signing up, you can already get a welcoming bonus. Additionally, daily bonuses are given to users like risk-free bets that could highly improve your betting chances. Lastly, the bonuses have a reasonable expiry date. Thus, people can use these perks on bets that they like at a particular time and date.
888Sport Mobile App Compatibility
In the world of online betting, 888sport is one of the leading companies to have achieved larger betting options for people. Today, the app is easily accessible through the app store or through its mobile site version. Even with different devices like tablets and the like, the app can already be downloaded with just a few clicks here and there. In spite of this, there are still limitations you need to address. Here are the requirements you need to consider:
for Android
For Android, any version higher than 2.0 is acceptable. If you have Google Nexus or Samsung Galaxy Note 3 or S5, then your device can download the app.
for iOS
It's compatible with any iPad, iPhone, or iPod touch devices, but it needs an iOS 8.O, so make sure you have it in its updated versions. Also, the app file is around 6.5 MB. Thus, make some space before you download the app.
Compatible Devices
Other devices such as Nokia and Blackberry is compatible with the app.
888Sport Mobile App Deposit Methods and Withdrawals
Since 888sport values their customers, they strive to make just about everything convenient for all users. As such, they have made various payment methods available for betters to choose. Here is the minimum amount limit for each payment method:
| Payment Method | Deposit Minimum | Deposit Maximum | Time for Deposit | Minimum Withdrawal | Withdrawal Maximum | Time for Withdrawal |
| --- | --- | --- | --- | --- | --- | --- |
| Visa | £10 | - | Up to 10 minutes | £3 | £25 000/day | Up to 6 business days |
| MasterCard | £10 | - | Up to 10 minutes | £3 | £25 000/day | Up to 6 business days |
| Bank Wire Transfer | £100 | - | 2 to 10 business days | £10 | - | 5-8 business days |
| Neteller | £10 | - | Up to 10 minutes | £3 | - | 2-3 business days |
| Skrill | £10 | - | Up to 10 minutes | £3 | - | 2-3 business days |
| PayPal | £10 | - | Up to 10 minutes | £3 | - | 2-3 business days |
| WebMoney | £10 | - | Up to 10 minutes | £3 | - | 3-5 business days |
| Trustly | £10 | - | Instant | | | |
| EcoPayz | £10 | - | Instant | | | |
| Cheque | £10 | - | Instant | | | |
| Sofort | £10 | - | Instant | | | |
| Maestro | £10 | - | Instant | | | |
| ApplePay | £20 | - | Instant | | | |
| EPS | £10 | - | Instant | | | |
| AstroPay | £10 | - | Instant | | | |
| Instadebit | £10 | - | Instant | | | |
| Instant Bank Transfer | £10 | - | Instant | | | |
| Diners Club | £10 | - | Instant | | | |
| Todito Cash | £10 | - | Instant | | | |
| MuchBetter | £10 | - | Up to 10 minutes | | | |
FAQS
As you download the app, you might have a lot of important questions. Read this FAQs to get your questions answered.
How does the 888sport app work?
The 888Sport Mobile app is extremely-well optimised and works smoothly thanks to the latest technologies incorporated in it. To have it work properly, you have to follow the steps for the official 888sport mobile download and ensure you have a reliable internet connection.
How do I get the 10 free bet for mobile 888sport?
The 888sport mobile free bet is the same offer you would typically see in the desktop version of the website – Its Bet 10 & Get 30. To get it, you have to place £/€10 bets with odds no less than 1.50 within 90 days after your registration. The bookie will then add your promo funds to your account. T&C's apply.
Do I have to create a separate 888Sport mobile login when I am using the app?
No. If you already have an account made through the desktop version of the platform, you can use the same credentials and login with them in the app.
What is the process of creating an account from a device?
First, you will have to be above 18 years old to create an account. Creating an account is simple. Just go to the 888sport's homepage, click on the 'join now' button, and add the necessary details.
Is there a 888Sport mobile app to download on my Blackberry?
No, there's no devoted app for this brand. The Blackberry users can take advantage of 888sport mobile site.
Are there any other acceptable form of verification than a passport or a driver's license?
Submitting an Armed Forces Card, Birth Certificate, or a National I.D is acceptable as a form of verification.
Will depositing take long?
Most of the time, the process would only take about 10 to 15 minutes. However, there may be cases when it would take more than 2 hours, but this is a case-to-case basis.
What is a Cashier Tab?
This is where all transactions with money take place.
Can I close my account?
Yes, you can close your account permanently or even file for a break by requesting it from the site.
What can I do during a live bet?
You can place on bets after an event starts. You can check on any live events at the menu bar. Make sure to check from time to time to see the latest live events.
What is the ideal mobile device for the 888sport app?
As long as the system requirements met, you're good to go. Just make sure that you have a decent internet connection so that the app or the site version can load without issues.
About the company
Founded in 1997, one of Cassava Enterprises subsidiaries started as a company built by two pairs of brothers. Although the company started as an online casino betting provider called Virtual Holdings Limited, which located in Antigua, they eventually expanded its services into a wider scope. In the start of 2000s, the company began to cater online poker to its users. During this time, they relocated their headquarters and settled in Gibraltar. At this moment, they changed their company name into 888 Holdings Plc.
Eventually, in 2005, the company was included in the London Stock Exchange, thus expanding their audiences in a greater setting. Because of this, the company grew bigger in 2007, thus acquiring a place in the Bingo business of Globalcom Limited. Finally, the company officially launched its sportsbook services, which we now have today.
Its headquarters in Gibraltar founded in 2008 as a sports arm of its parent company. Now, the company mainly provides sports betting online, which mostly caters to the European market. They offer a variety of pre-game bets and some live betting as well. Aside from sponsoring sports and betting events on numerous occasions, the company is also keen on making their presence known online.
Today, not only is 888sport widely recognised in the world of online gambling, but it is also now starting to expand its services in the mobile industry. Now, the 888sport mobile app and 888sport mobile casino are now available for users who prefer to use their phones when joining a betting game. Because of the rise of mobile phone users, the 888sport app has received warm feedback from its audiences.
888sport is available on these devices
| Brand | Models |
| --- | --- |
| Apple | 12 Pro, 13 Pro, 13 Pro Max, 14 Pro, 14 Pro Max, iPad, Air, Mini, Pro, iPhone 5, 5S, 5C, SE, 6, 6S, 7, 8, 8 Plus, X, XS, XR, 11 |
| Samsung | Galaxy Z Fold, Galaxy Z Flip,S21, S22, S22 Ultra,S10, S10e, S10+, S20, S20+, Tab, Edge, Edge+, S6, S7, S8, S8+, S9, S9+, Note, Mini, A41, A71, A51, A90, A3, A5, A7, A8, S, pro, Xcover 3 |
| XIAOMI | Mi 10 Lite, 10 Pro, 9 Pro, Redmi 8, Redmi 9, Redmi K30 Pro, MIX Alpha, Note 10, 10 Pro, Note 9S, Note 9 Pro Max, 8A Pro, 8A Dual |
| LG | G5, G6, G7, G8, Q6, Q7, Q60, Q Stylus, V30, V40, X Power, mach, K8, K9, K11, K40, K41, K50, K61, Q60, LTE, X cam, screen, Flex 2, V10, Class, 5X, Mini, G Pads 7.0, 8.0, 8.3, 10.1 |
| Sony | Compact, Premium, Compact, Plus, Xperia M5, 1 II, 5, 10, Z5, ZR, E5, V, L, SP, ZL, XZ, X, XA, XA2, Ultra, XZ2, Tablet Z4, Z3 |
| Motorola | Moto e6, One Zoom, One Action, razr, G power, g stylus, edge+, edge, Moto E, moto g fast, one fusion+, one, moto g7 play, moto z4 |
| HTC | Nexus Series, One mini, max, A9, A9s, S9, 10, Dual SIM, U11+, U12+, U Ultra, Play, Lifestyle, Desire 19+, 12, 12+ |
| Huawei | Mate S, XS, 30 Pro, P10, P30, P40 Pro, P40 lite, P9, lite, Mate 10 Pro, 20 Pro, plus, Y6, Y6s, Y7, MediaPad T5, M5 |
| OnePlus | 8 Pro, 8, 7T Pro, 7T, 6T, 5T, 3T |