The Cheltenham Festival happens over a period of four days, and it is held annually at the Cheltenham Racecourse. Since it usually coincides with St Patrick's Day, it has become extremely popular among Irish visitors. In the festival, attendees can watch various Grade I races, and these include Champion Hurdle, Stayer's Hurdle, Cheltenham Gold Cup, and Queen Mother Champion Chase.
Most recommended Cheltenham Bookmakers
There are lots of Cheltenham racing betting sites, but some offer better services than others. In this section, we shall look at the highest-rated horse race betting platforms.
---
William Hill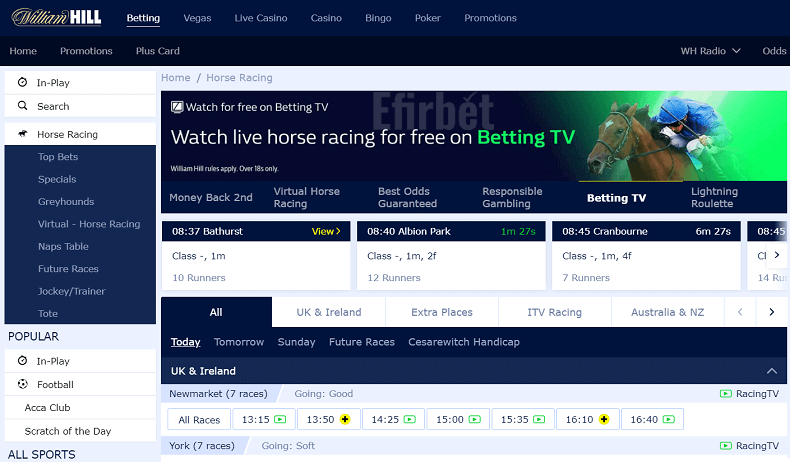 William Hill is one of the best-loved bookies in the world. The betting site has an excellent look and feel, and the mobile version has also been optimised for small screens. With the generous welcome free bets, your profits on the initial wagers will be increased significantly. This William Hill platform covers horse races in Ireland, the United Kingdom, Africa, Australia, and New Zealand, among other places in the world.
Pros:
It supports lots of widely accessible payment options such as ecoPayz, Skrill, and Neteller. If you live in the UK, you can even pay using a William Hill Plus card.
As a new member of William Hill, you can use the two £15 free bets to increase your potential winnings on the site.
You can watch horse races live on William Hill if you place a wager of £1 or more.
Since there is a William Hill mobile app, you will be able to place wagers as you move around.
Cons:
You can't place in-play wagers on horse races.
---
Betway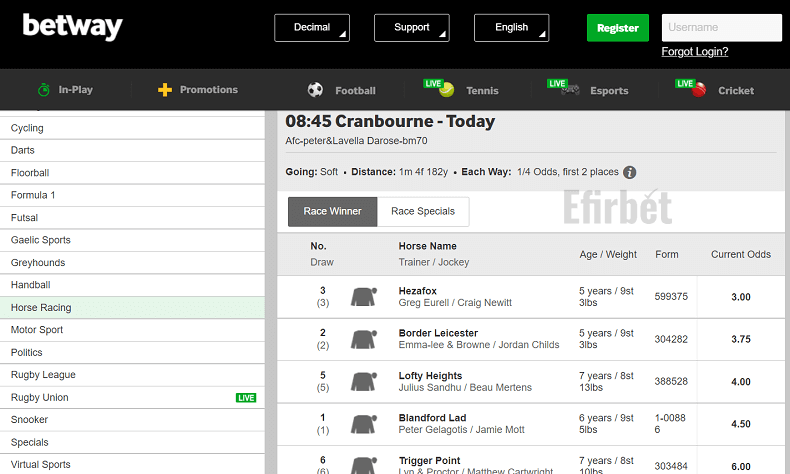 This is another excellent platform for Cheltenham Festival betting. It is extremely safe and secure and offers a wide range of horse racing betting markets. This Betway was established in 2005 and has a gambling license from the UK Gambling Commission. On this platform, you can make deposits using PayPal, Visa, MasterCard, and Neteller.
Pros:
It offers lots of bonuses for horse racing and also features a loyalty program.
Since it has a mobile app, you can place bets on horse races while on the move.
After placing a bet, you will be allowed to stream races live.
The website is safe to use since it has a license from the UKGC.
Cons:
You can't use the cash-out feature when betting on horses.
---
Ladbrokes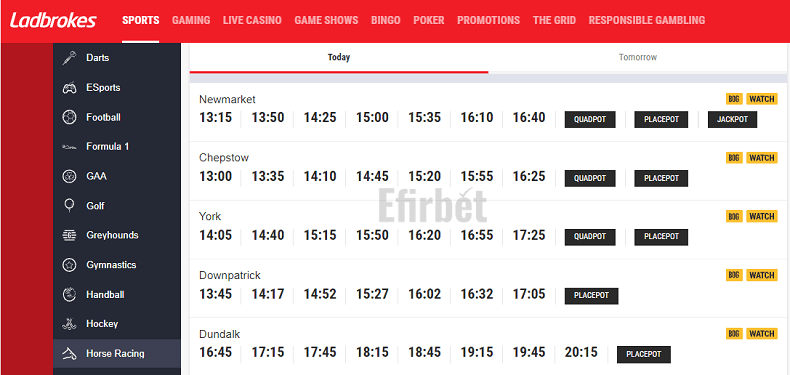 Ladbrokes has been involved in horse race betting since the 1800s, and they have been industry leaders for a very long time. With the rise of online betting, the bookie has had to adapt its service to the online sector. Today, Ladbrokes is still known for having one of the best horse race betting services.
Pros:
It offers live streaming on horse races.
You can use a best odds guarantee feature to maximise your profits.
You can use the cash-out feature when betting on horses.
You can place live wagers on horse races.
Cons:
The user interface of Ladbrokes is a little complicated to use.
---
Bet365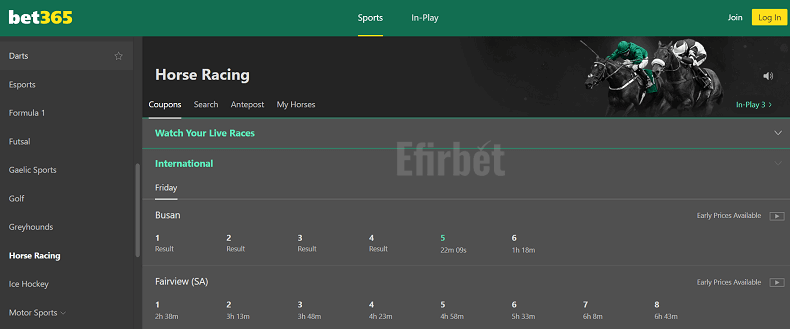 Bet365 has been in existence for two decades and has become one of the most popular bookies in the United Kingdom. It offers some of the highest Cheltenham odds, so you will have a chance of making excellent profits on the platform. The Bet365 website itself is quite easy to navigate. It primarily uses red, black, and yellow colours, and these offer minimal distraction.
Pros:
There are lots of payment methods accepted.
The website is fully licensed in the UK, so it is safe to use.
You can use the bookie to stream horse races.
Cons:
Some payment methods will not qualify for the welcome bonus.
---
888Sport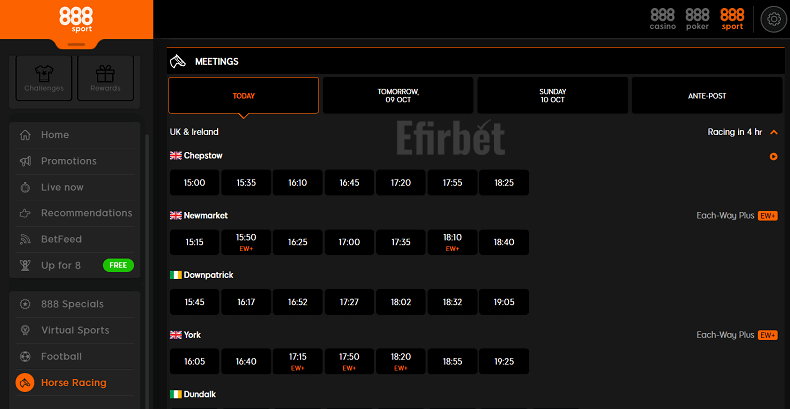 This is one of the best Cheltenham gambling sites, and it offers promotions regularly. Some of these bonuses on the platform include the Free Bet Saturday and the American Dream ACCA Refund. The platform operates out of Gibraltar, but it currently holds a license from the UKGC. Therefore, players living in Great Britain can safely use the 888Sport platform.
Pros:
It offers generous promotions on a regular basis.
Since it has a mobile app, you can place bets as you move around.
The customer service team can be accessed via telephone.
Cons:
There is no live chat support.
---
What to consider when choosing where to bet on Cheltenham horse racing?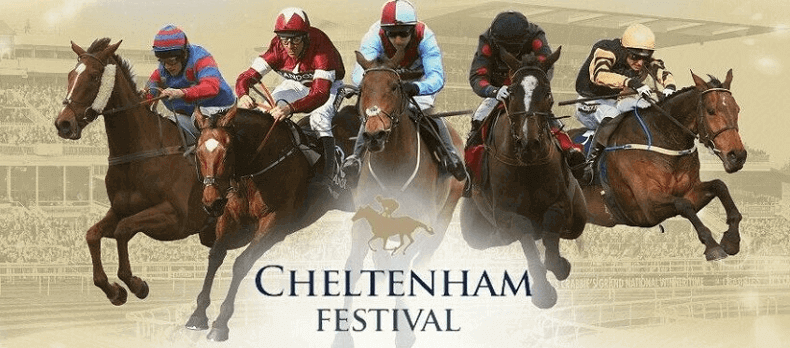 When looking for the best bookmakers for Cheltenham bets, you should consider these factors:
Available Markets
It is important to choose a bookie that features multiple betting markets since these will offer higher levels of excitement. More experienced bettors can incorporate different markets in a strategic way, and that can earn them better profits.
Odds
You should also compare the odds of different online betting sites to determine how good the prices are. You can also sign up on multiple horse race betting sites so that you place bets on the one that offers the best prices.
Live Streaming
Live streaming will also make the betting experience better since you will be able to see how your bet is performing in real-time. Bookies typically don't offer actual live streams since the footage is usually a second or so late, so you should evaluate the delays as well.
Useful features
It is also essential to check for useful features such as cash-outs. Before signing up, you should check user reviews or ask the customer service agents for information on gambling features.
Mobile usability
Another important thing is to check the mobile usability of the bookie. Some of the best sites for Cheltenham festival betting have mobile apps, and these are more convenient for people who move around frequently. If a site lacks a mobile app, you should ensure that it has an optimised mobile site.
---
Most Popular Cheltenham Betting Markets
In this section, we will cover the most popular Cheltenham betting markets.
Cheltenham Ante-Post
Cheltenham ante-post betting markets allow punters to place wagers long before the event starts. This will expose you to higher risks, which is why the odds are usually very high. One of the key things you need to consider when placing ante-post wagers is whether or not your selected horse will participate in the actual event.
Race Winner
This is a simpler wager which involves predicting which horse will win the race. Since this is offered very close to the start of the race, all the horses included will be set to participate in the race. There are various tips you can follow in order to find out which horses will win the race. For example, you can check whether the horses usually perform well on the current terrain.
Cheltenham Multiples
With Cheltenham multiples betting, you will be allowed to add multiple selections to the bet slip. The odds will become more attractive since your risk will be increased considerably.
Each Way
With Cheltenham each-way betting, you will essentially be placing one wager on the chance that the horse will win and another on the chance that the horse will place. If the horse finishes second or third, the first wager will be lost, but you will get a payout on the place wager.
Tote Betting
Tote betting is a way of transforming your bet into a lottery ticket. As opposed to fixed-odds betting, this way of betting offers varied returns based on the total amount wagered and the number of winners.
---
Cheltenham Horse Racing Bonuses
Bonuses and promotions are common in online bookies, but some platforms offer better bonuses than others. Before you claim any Cheltenham horse racing bonus, you have to evaluate the terms and conditions. Let's look at some of the bonuses you can use in Cheltenham horse race betting.
Non-Runner No Bet – With the non-runner no bet offer, you will get a refund if the horse you selected fails to participate in the race. Typically, the bet is refunded in full, and there are no limits to the bet size.
Money-Back Guarantees – Money-back guarantees are offered under specific conditions. For example, the bookie may give you a full refund if the favourite wins or if your horse falls. The bonus will only apply if you lose the bet.
Cheltenham Specials – Cheltenham is one of the most important horse racing events in the world, so most bookies have special bonuses for this event. These bonuses are offered in different forms, including cashback offers and free bets.
Best Odds Guarantee – With the best odds guarantee promotion, you will be able to get the best price offered by the time the race starts. For example, if the odds were at 2.00 when you confirmed your bet, but they later increase to 3.50, your bet will be set at the higher odds of 3.50.
Faller Insurance – The faller insurance bonus allows you to place the wager at slightly lower odds, but in return, you will get a refund if the horse falls or unseats the jockey.
Cheltenham Free Bets – With Cheltenham free bets, you will get a specific amount of money to use on the wager. Since this is essentially free money, it will only be used for wagering and will be subtracted from the total winnings.
---
Cheltenham Betting Tips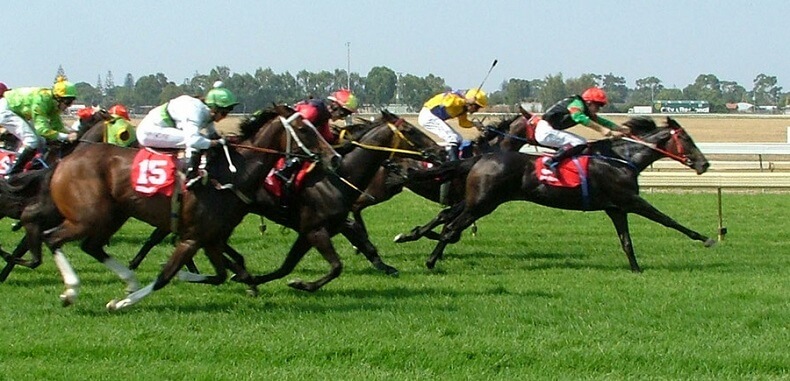 For the best experience with horse race betting, you should follow these tips:
You should focus more on the win and place bets since these will give you the most consistent returns.
You should also sign up on bookies that have high odds, and before you place wagers, you can compare the quality of the odds.
Stake a small percentage of your gambling bankroll each time, as this will ensure that you don't fall into the trap of spending money that was meant for your bills.
Before placing a bet, examine the trainers and jockeys. In most cases, trainers with a record of winning will continue winning.
Also, check the kind of track or racing surface, as well as the performance of the horses on similar tracks. Some horses will only perform well on better grounds, while others are able to handle rough tracks.
---
FAQ
How do you bet on Cheltenham Festival?
You will first have to sign up on Cheltenham bookmakers, after which you will need to navigate to the horse racing section. Here, you will have to click on the Cheltenham festival and pick your wagers.
What is the best Cheltenham gambling site?
The best bookmaker for Cheltenham bets is William Hill. This bookie has a strong presence in Great Britain and even has a license from the UKGC. It has incorporated features such as live streaming, and these improve the gambling experience.
How can I get Cheltenham free bets?
Lots of bookmakers offer Cheltenham free bets to new and existing customers. Usually, you will need to place a wager on Cheltenham events, and the free bet will be added to your account. When you place a new wager, you will be able to apply the free bet on your bet slip.
Where can I watch the Cheltenham festival live?
If you want to watch the Cheltenham festival live, you will have to go to sign up on bookies such as William Hill. Online sportsbooks will usually allow you to place the minimum bet in order to access the live streaming services.
---
Final Thoughts
The Cheltenham Festival attracts some of the largest horse racing crowds in the UK. You can place bets on these horse races on many online bookies, and the best ones are William Hill, Ladbrokes, Bet365, Betway, and 888Sport.
Depending on the bookie you choose, you will be able to watch the races live. When betting on these races, you should claim different bonuses. Some of the common promotions you will find in online bookies are free bets, no-runner no bet promotions, money-back guarantees, best odds guarantees, and faller insurance offers. Before you place Cheltenham festival wagers, you should learn about different bet types, as well as the best betting strategies.