Ad disclosure
Here at EfirBet (EB) we pride ourselves on having a site that is completely ad-free. No ad blocker is needed while browsing EB. At the same time, we do use affiliate links to earn commissions (every time you click a link and sign up at a betting site). This revenue helps us deliver quality and trustworthy reviews for our readers at no additional cost to them. Read the EB
About Us
page if you want to learn more.
Betway is one of the best football betting sites around, and for football punters who love multiples, they are perfect. If you want to place multiple bets, Betway makes it very simple. To make a multi-bet at Betway, you just add your selections to the betting slip, and the site automatically brings up all the possible multiples.
---
Understanding Multi Bet on Betway
Betway multi-bet rules are the same as all other sites, so if you are familiar with ACCAs and multiples in general, then you are good to go. In this article, we will explain how to make a multi-bet on Betway.
However, it really is very, very simple and straightforward, with Betway showing all possible multiples on your betting slip. The biggest advantage of a multiple is that you can combine selections to generate large payouts from small stakes. However, whilst there is the potential for high reward, your chances of landing a big acca are not always as good as you might think.
---
Differences between Single and Multiple Bet
With a single bet, you make one prediction. This might be a team to win a game of football or a horse to win a particular race. With multi-bets, Betway requires you to make at least two selections, although you can make six, eight, ten or more. As we will see, Betway offers many different types of multi bet.
The simplest of these is an acca, where all selections must win for you to get any return on your bet. On the other hand, a more complex Betway multis might require two or more legs to win. Additionally, these bets might mean you have to place more than one stake.
---
Types of Multiple Bets on Betway
The most basic multi bet Betway provide is a double. This has two selections, also known as predictions, legs or picks. A double is one bet, so it requires one stake, but both legs must win, or your bet loses.
An example of a double might be:
Man City to beat Liverpool and Everton to beat Man United.
A treble is the same but has three selections. Consequently, you might place a treble on three horses to win the three big races of the day. An acca, or accumulator, is any similar bet that has four or more picks.
In addition, there are more complex multiple bets Betway facilitate. For example, a Lucky 15 sees you make four predictions and requires 15 separate stakes. These stakes cover a single on each pick, as well as the six possible doubles, four trebles and the single acca covering all four selections.
---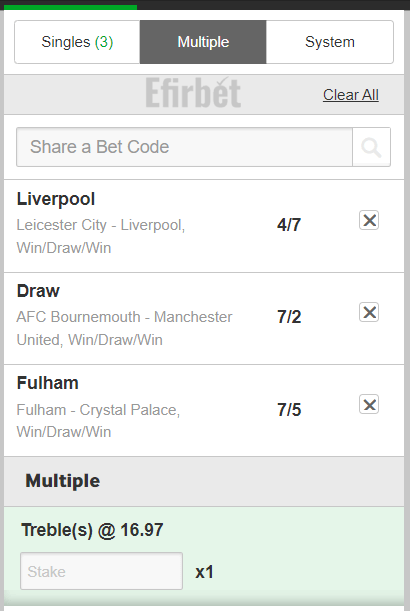 How to Place a Multi Bet on Betway
If you want to know how to make a multi bet on Betway, you are in the right place! It's so easy, and the first thing you need to do is add your chosen selections to the betting slip.
Because the site automatically offers you all the possible Betway multi bets, you then just have to decide which to place.
Next to each wager, it will illustrate how many separate bets, and consequently stakes, you are required to place.
For example, opt for a Lucky 15, and a £2 bet will cost £30 in total, with estimated returns shown based on you getting all selections correct.
However, landing any bet is hard, and punters should remember that even a double requires you to get two predictions right.
When it comes to placing ACCAs and other multi bets Betway provide, our top tip is to exercise caution.
Keep stakes small and only go for multiples with large numbers of picks if you fully understand the difficulty in landing such a bet.
Calculating Winnings from Multi Bets
Thankfully Betway show you what you stand to win when you place a multi bet. They also calculate this automatically should you win. However, if you want to check this or just understand how these bets work, you need to understand the basics of acca odds.
The higher your stake, the higher the odds and the more selections that you include, the bigger your potential returns will be. If you are familiar with decimal odds, then calculating your returns is very easy. This is because you simply multiply the odds together.
So with a double that features odds of 2.0 and 4.0, your overall bet will pay out at 8.0 because 4 x 2 = 8. However, if you made this bet a treble by adding a selection at 3.0, the price leaps to 24.0.
---
Betway Multi Bet Rules
Betway multi bet rules are largely the same as at all betting sites. This means, for example, that you cannot include bets that are related to each other in an acca. This is because these are classed as related contingencies and have to be placed separately. One simple example is backing a team to win and a player to score in that same game. This would have to be placed using the Betway Bet Builder.
However, there are some "rules" that are specific to Betway. For example, the most selections you can add to an acca is 15. You should also note Betway's maximum payout restrictions too, though. These vary by sport and event, and typically the lowest limit will apply across the whole multiple.
---
Betway Multibet Win Boost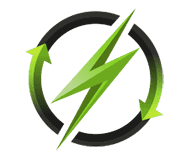 Betway offers a range of "Betway Boosts" that bring you enhanced odds on specific multiples. In addition, from time to time, and depending on where you live, you may be able to claim a Betway multibet Win Boost. If you are eligible, this promo boosts your winnings on accumulators with at least two selections.
The more picks you add, the more your bonus will increase. Note, however, that the minimum odds of each leg is 1.2. This offer is not available in-play, and certain markets – for example, draw no bet – are excluded. If a Win Boost is available, it will be displayed on your betting slip.
---
Placing a Multi Bet on Horse Racing on Betway

👉 Football and horse racing are the two most popular Betway multibet sports. Placing a multiple on racing is fun, and due to the long odds of many horses, winnings can really add up. Once again, you just add your selections to the betting slip. Next, select what type of multiple you want to place and add your stake.
👉 When it comes to racing multi bets, opt for an each-way bet, as this gives you a far greater chance of success. In addition, choosing a multiple that does not need all legs to win is probably sensible. Lastly, keeping your bets to three or four legs (at the most) may be wise.
That said, all of these factors are dependent on your betting approach. In addition, the odds of the runners and the size of the field will impact your decisions.
---
FAQ
How does Multibets work on Betway?
Placing multibets with Betway is so quick and easy. First, navigate to the market you want, then make your selections. Next, choose from the various multibets Betway offer, add your stake and confirm the bet!
What is the bonus for multibet?
Bonuses for multibets vary, with different offers in different countries and at different times. Check out the Betway promotions page for the latest multibet bonus.
How does Betway boosts work?
Betway Boosts give you enhanced odds on selected wagers. Many of these are multi bets, with some being same-game multis, such as you would place through the Bet Builder.
What is Multibet boost?
Multibet boost is an offer that Betway sometimes have that boosts your winnings for multibets. The more legs you include, the bigger your bonus. Ts and Cs are dependent on your location, so check out the latest details at Betway.