Due to the competitiveness of the market, even huge names like Betway still see the value in having an affiliate scheme to help recruit new customers. Their in-house program, called Betway Partners, comes very highly regarded thanks to the excellent support on offer, the rewarding commission rates and a very reliable payments system.
No doubt you would expect little less from a brand that has a reputation for being among the best bookmakers in the business.
---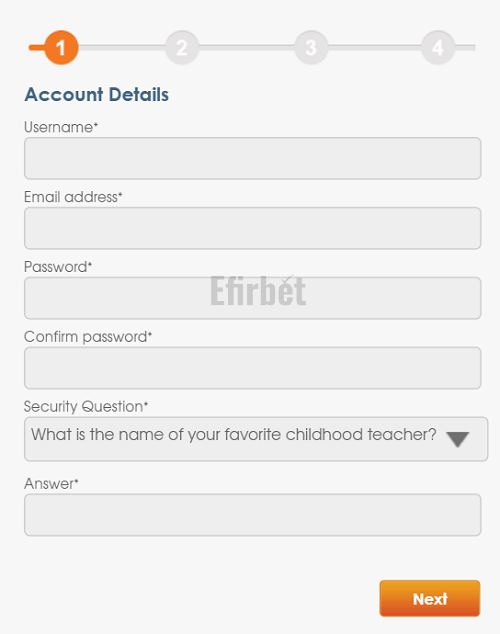 How to Become a Betway Affiliate?
Prospective Betway affiliates should follow the steps below to get started
Head to the Betway Partners website and click the 'join now' button.
Complete the four-step application form. The form asks for personal information such as your address and date of birth as well as your website(s) and which countries you aim to target.
On step 4, after clicking 'next', you will be asked if you wish to set up payment details. You can choose to do this straight away or later.
After the payment methods step, you will receive a confirmation message thanking you for your registration. Your information will then be sent for review.
---
Betway Affiliate Terms & Conditions
Although many affiliate schemes have similar terms and conditions, they can vary significantly, so it is always worth checking the rules for specific programs. At Betway affiliates, here are some of the most important points we think you should be aware of:
👉 – It can take up to two weeks for applications to be reviewed. If your application has not had a response after this time, you should consider yourself rejected.
👉 – Applicants must be at least 18 years old.
👉 – No marketing communications should be sent by affiliates to potential customers unless Betway has given their consent beforehand.
👉 – Affiliate websites must not copy the look or feel of Betway nor include marketing materials other than those supplied by Betway via the program.
There are some important terms relating to payments/earnings too:
👉 – If a referred customer wins more money than they lose, and this results in a negative balance, the negative balance will be carried over until it reaches zero.
👉 – To be paid, affiliates must have a balance of at least €100 or €700 if they wish to be paid via a wire transfer.
👉 – Should no new customer be referred for three consecutive months, Betway retains the right to lower the commission rate to 10% until three new customers are referred in as many months.
👉 – CPA payments are payable only when the referred customers deposit the minimum amount and meet the relevant wagering requirement.
---
Pros & Cons of Betway Partners
Here is a summary of the strengths and advantages of the Betway affiliate program.
Pros:
Excellent support including a dedicated affiliate manager
Choice of commission models
Revenue shares can reach as high as 40%
High-roller policy in place to protect against referred players who win big
Cons
Negative carryover applied
Higher rejection rate than other affiliate programs
They have a lengthy list of terms
---
FAQ
Is the Betway affiliate program revenue share good?
Yes, a base rate of 25% for 1-10 referred players per month, rising to 40% for 101+ new customers, is a competitive rate, especially when promoting such a quality product. As for CPA amounts, these vary depending on the product (sports, casino and so on) and the target market.
Who can join the Betway partners program?
Anyone can join provided they are at least 18 years old, have access to an appropriate website for promoting a gambling product and have not registered with the program previously.
Can Betway lock my affiliate account?
Yes, for any Betway affiliate in breach of the terms and conditions, Betway reserves the right to suspend or terminate their account.
Is Betway affiliates program worth it?
This is a very solid affiliate program, and given that it is free to take part in, there is no harm in giving it a go.