Although every bookmaker dreams of offering a seamless betting experience, sometimes unforeseen problems occur and knowing how to solve them is an excellent thing for me.
In this article, I will explore the common Bet365 problems I encounter when punting on any access point. These points include the desktop version, the dedicated mobile app or the mobile website of Bet365 bookmaker.
Will I face the same issues across the three Bet365 platforms, or are they different? Let me find out now on behalf of any punter willing to join Bet365.
---
Bet365 Mobile App Login Issues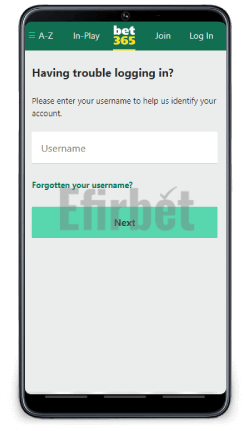 Undoubtedly, I always prefer using the Bet365 mobile app to place bets at the bookmaker. Although the mobile app rarely goes down due to strong servers, it will be great for me to know how to troubleshoot the issue if the Bet365 platform is down for mobile devices.
Assuming this happened, I cannot access my account as the mobile app is down. What happens, then? What can I do in such a case? Will I sit there and watch good markets go to waste?
No, I will try out the below step-by-step troubleshooting process and see if it works for me:
Firstly, I will check my internet connectivity and see if it is working well
Secondly, I will clear my browsing cookies as they may be a hindrance to accessing my account
I will see if there are any network restrictions on my internet. This is because some networks limit access to gambling sites.
Finally, I will check to be sure that there are no blocks to gambling sites on my computer.
Having done this, I will be good to go on with gaming.
---
Bet365 – Your Details Weren't Recognised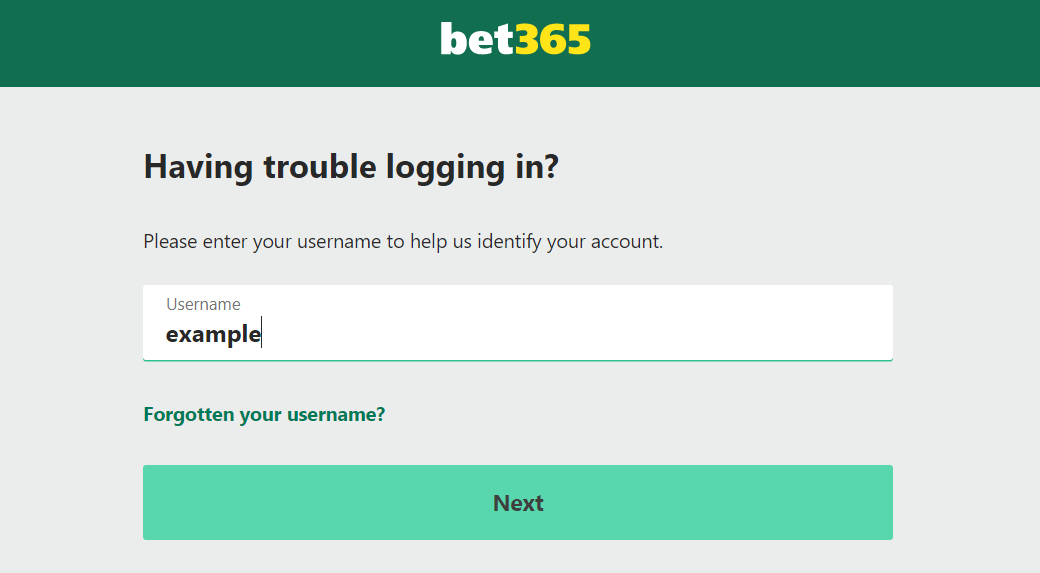 When logging into my Bet365 account, I usually enter my username and password. But what if I get an error stating that my login details were not recognisable?
Well, I will need to retry again and, if things worsen, go the extra mile to solve such Bet365 problems.
This is how I usually solve this problem whenever it shows up:
I use the 'Having trouble signing in' button to reset the password or the username.
From there, I enter one of the credentials to recover the forgotten one.
This problem is common when I wish to access my account on another computer or mobile device.
---
Issues with Account and Deposit
Deposit-related issues in online gaming are prevalent, forming one of the biggest Bet365 problems. The issue is usually manifested in the following aspects:
Deposit limits
Method of payment to use
Depending on the method of payment I choose, there are certain limits on the deposits, both on the minimum and maximum ranges. Besides, there are payment methods that I can use depending on my jurisdiction to avoid Bet365 issues of depositing.
To solve the depositing issues, I follow the below simple steps:
I usually deposit an amount in the deposit range, observing the minimum and maximum limits.
I ensure that I use a payment method accepted in my playing jurisdiction.
---
Bet365 Payout Problems
Although quite rare, there are times when withdrawing payouts from Bet365 becomes an issue. But again, this is primarily because of the payment methods and the account verification issues. To successfully get a payout at Bet365, I need a verified account and a payment method.
Whenever this problem comes up, I need to check my account and ensure the following is okay:
I need to have a verified Bet365 account
In the payout request, I must use the same payment method I used when depositing funds into my account.
Besides, the payment method I chose to use in the withdrawal must be available in my area of play.
---
Bet365 not working with VPN?
Bet365 is not available in all the countries in the world. Therefore, despite the strong want to gamble on the platform, sometimes it is impossible when I am in a country where it is under a restriction. In this case, the VPN services allow me to traverse the country restrictions to punt at Bet365. However, the operator does not tolerate the usage of VPN for Bet365 access.
---
FAQs
Why is Bet365 blocked?
Bet365 is blocked because the bookmaker is not licensed in my country.
Why Is My Bet365 Account Closed?
My Bet365 account could be blocked because of various reasons. Some of these include using fake verification documents, violating the bookmaker's terms and conditions or my sole request due to gambling addiction.