Ad disclosure
Here at EfirBet (EB) we pride ourselves on having a site that is completely ad-free. No ad blocker is needed while browsing EB. At the same time, we do use affiliate links to earn commissions (every time you click a link and sign up at a betting site). This revenue helps us deliver quality and trustworthy reviews for our readers at no additional cost to them. Read the EB
About Us
page if you want to learn more.
If you want to make a success of betting, it is important for you to understand the different bet types available. And if you want the many different Betway bet types explained, you are in the right place! Knowing when and how to use the various markets on offer at Betway gives you a much better chance of winning. In this article, we will look at the major bet types, explain how they function and give helpful examples.
---
Understanding Betway Game Rules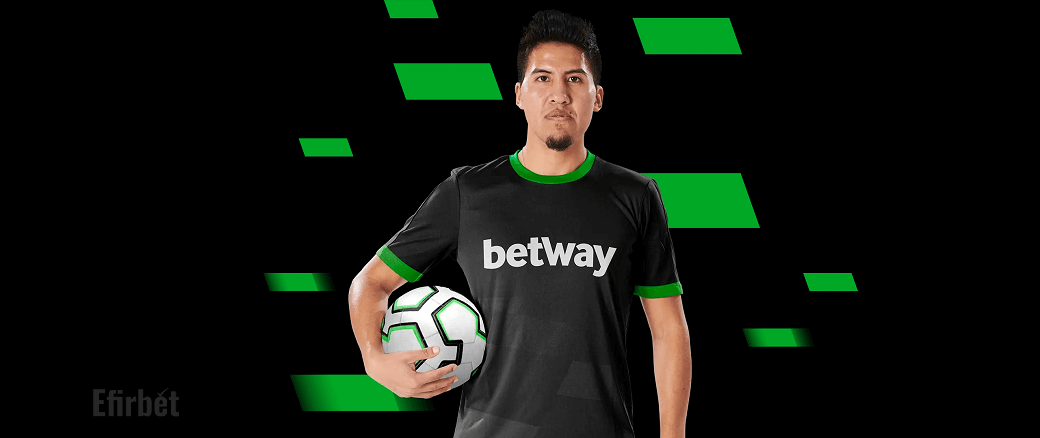 Before you can begin betting at Betway, you will need to have an account with the site. However, it is quick and easy for you to join. In addition, Betway has designed it very well, so depositing, withdrawing, placing bets and navigating it are all very intuitive. Before you join, you should check that you are eligible, which typically means being 18 and not from a country that Betway does not cater to.
Then just click "Sign up" in the top-right corner of the Betway site. Next, choose which welcome offer you would like to receive and then complete all the relevant personal details. You will be prompted to add a deposit method, and once you have done this and added funds, the fun can really begin.
All sports are listed on the left of the homepage, so simply navigate to the one you want, pick your event and bet type and get your wagers on!
---
Placing a Bet: Bet Slip and Bet Types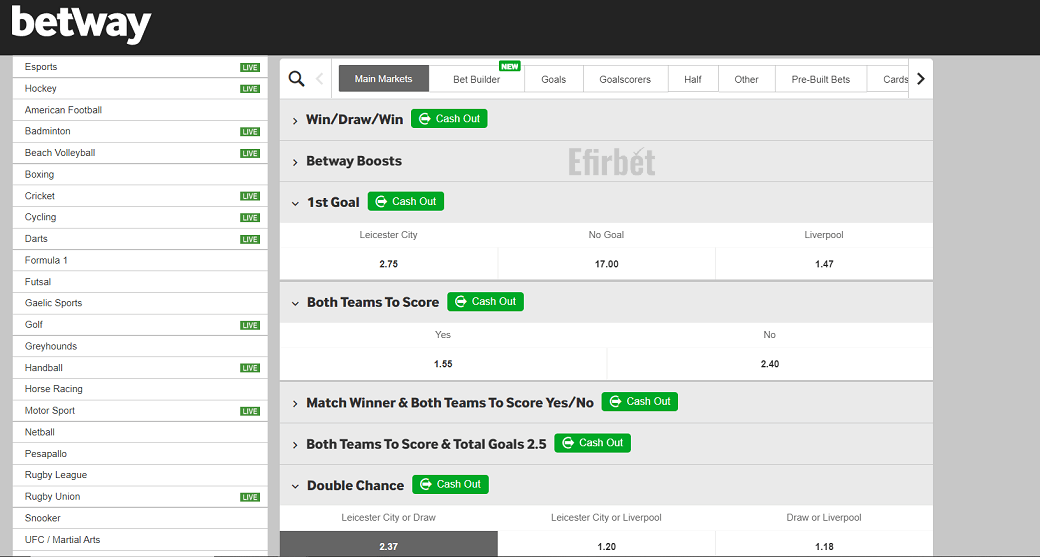 Placing a bet is very easy at Betway. This is because they are a top-class betting site with an excellent website and app. Our Betway bet types explained guide would explain more about the different markets below. However, whatever you choose to back, the betting sip largely functions in the same way.
Once you have navigated to the market of your choice, using either the sidebar, menu tabs or search tool (top right), you need to add your selection to the betting slip. To do this, simply click or tap the odds. After you do that, the betting slip will open on the right of the desktop site.
If you want, you can add multiple selections, and Betway will automatically offer you a range of singles and multiples. However, if you want to remove selections, just click the small cross next to them. Once you have settled on your bet types and wager, you will see the potential returns. Then, just add a stake and click "Place Bets".
---
Bet Types Explained
Betway covers a massive range of sports, as well as non-sports options such as politics and TV. Under these, you will find leagues and events from all over the world, and typically each will have many different markets to choose from. Therefore, Betway gives you almost limitless betting types and options! Keep in mind that some of them are excluded from the Betway bonus wagering terms. Here are some of the most important markets.
Match Results (1X2)
In any sport, the match result, or winner market, is one of the most popular. In football, and other sports where the draw is a possibility, you might see this listed as 1X2. 1 indicates a home win, X the draw, whilst 2 is an away win.
Because this is a simple and straightforward market, there is not too much you need to be aware of. You are simply betting on which team will win a given game. However, one thing worth noting is that typically bets apply only to normal time. For example, in football, this means 90 minutes plus stoppage time but not any extra time.
Correct Score
Correct score betting is excellent if you want a bet at longer odds. This is because prices will generally start at around 5/1 and go up to 100/1 or even higher. This is a high-risk, high-reward market that can deliver big wins from small stakes.
However, of course, due to the lengthy odds, finding winners is not an easy task. Note that once again, and in fact with most football bets unless stated otherwise, this market does not include extra time and penalties.
This is a good bet if you are looking for a bit of fun and you want the chance to win big. However, it can also be worth considering when a side has been on a run of scores, especially 0-0s or 1-0s. Ultimately, however, when it comes to a bet of this nature, you will need a little luck, so our main tip is not to stake too much.
Draw No Bet
Most of the popular Betway betting types we're explaining are very simple. However, Draw No Bet (DNB) is just a shade more complicated. That said, we do mean just a shade, and it is simple enough, really. It works like 1X2 betting in that you are backing a team to win.
However, it gives you an insurance policy that if the game ends in a draw, you get your stake back. This means that whilst you don't win, you don't lose either. The downside of this is that the odds are lower, but this is a good option when you want to play things a little safer or just aren't 100% sure a team will win (but are confident they won't actually lose).
Both Teams to Score
Both teams to score, known as BTTS, is an exceptionally popular bet. Firstly, it is very simple and also quite self-descriptive: if both sides score, the bet is a winner. If either side ends the game with 0, the bet loses.
However, many sites also offer the option to back against BTTS. In this case, if either side fails to score, your wager wins. So any score from 1-1 upwards is a BTTS winner, whilst any score featuring zero for either side loses.
Punters should note that extra time does not count but that their own goals do. Consequently, a game can be a winner for BTTS and for "No goalscorer" if the game ends 1-1 with both strikes being own goals. Backing BTTS is a good shout when you want a bet that is likely to last the whole game. It is also a wise call where you expect an open clash with lots of goals.
First Team to Score
Betting on which side will score first is a less popular bet but worth checking out. It is very simple and, again, self-descriptive, as you are just backing one side or the other to score the first goal of the match.
However, this market is not just available on football but in other sports too, working in the same way. In football and other low-scoring sports, however, you will often have the chance to bet that neither side will score.
Double Chance
Double chance is a bet type that is a little bit similar to draw no bet. However, with this market, rather than getting your money back with a draw, you may actually win, depending on what option you plump for.
The most common option is to back a team to win or draw, and this pays out if either result occurs. However, you can also choose to back either team to win, a bet that only loses in the event of a draw.
This latter option is a good choice if both sides are desperate for a win. For example, if a draw sees them both relegated or perhaps miss out on Champions League qualification. Generally, though, the bet is great when you think one team will win but are happy to accept lower odds to also cover the draw.
First 10 Minutes Draw
You will find the option to bet on the first 10 minutes of the match at Betway. This special bet type is only available to South African punters at present. However, if you like the sound of it, other geographic locations have a similar wager that covers the first 15 minutes.
In both instances the bet type is actually 1X2, or Win-Draw-Win, with the relevant time limit. Consequently, you are not limited to only backing the draw but can also bet on either of the teams to be ahead. The draw is the most common option, however, because most games are 0-0 at this early stage. This is an exciting bet because, one way or another, it settles after just 10 (or 15) minutes.
---
General Rules and Regulations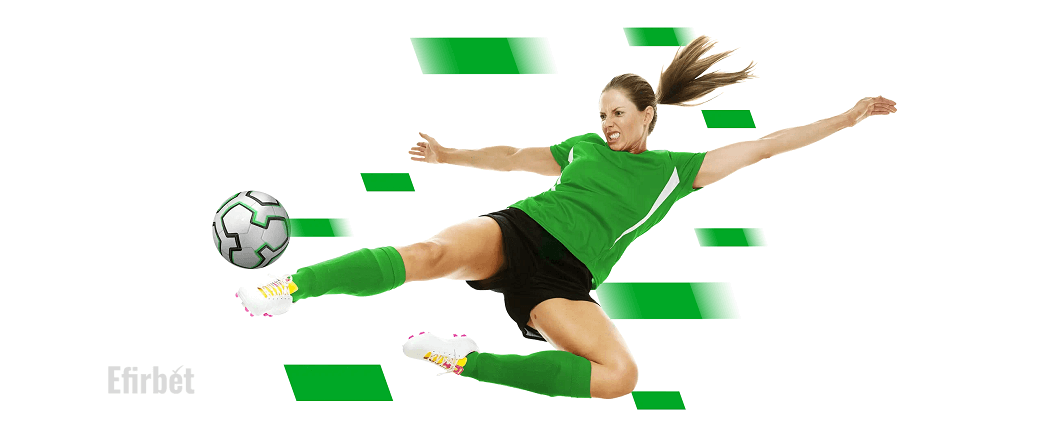 We have explained some key rules above in relation to these Betway bet types; however, let us now consider other essential regulations punters should be aware of. If you have any doubts, you can see more detailed information elsewhere on our site. Alternatively, contact Betway's excellent customer service staff.
👉 Most bets apply to normal time only, not extra time, though this is usually different in US sports such as American football.
👉 If matches are postponed, abandoned or changed in a major way, bets may be made void. However, depending on the exact circumstances, they may stand, usually if the event is rearranged to date not long after the original.
👉 Own goals count with regards to most match-based bets (such as 1X2 and BTTS) but not for player bets, such as a player to score first, last or anytime.
👉 If any bookmaker makes a clear and obvious error, they may cancel the bet under the palpable error clause. This might include getting the odds the wrong way round on two teams or players or leaving a market open after the event has finished.
👉 Most bets are settled according to the official result or where stats are used, according to an official stats body such as Opta.
👉 Dead-heat rules can catch many punters out. In simple terms, these apply when two competitors cannot be separated, and there was no option to back a tie.
👉 Rule 4, applicable to racing, can also catch newbie punters out. This will see your payout reduced if there is a late withdrawal from a race.
---
FAQ's
What sports and events can I bet on with Betway?
Betway offers around 40 "sports", depending on how you sub-divide them and whether you include politics, TV and other novelty bets. Essentially, however, they cover just about every major sport and event you could ever want to bet on.
How do I calculate potential payouts for different bet types?
Essentially the Betway betting slip does all the hard work for you and will typically show your potential returns.
Can I place multiple bets on the same game or match?
You can, although you cannot combine them as an accumulator. To place same-game multiples, you should use Betway's brilliant Bet Builder tool.
Is it possible to cancel or change a bet after it has been placed?
You cannot typically cancel or alter a bet once you have confirmed it. However, many Betway bet types offer cash out. You can use this tool to effectively cancel or amend wagers. Note that you may lose a percentage of your stake, depending on the scenario.
How can I improve my chances of winning with different bet types on Betway?
Doing your own research is key. But it is also vital for you to understand the many different Betway bet types we have explained. The more information you have and the better your understanding of a sport, event and market, the greater your odds of winning!